The holiday season is winding down and we're less than a week away from the new year. 2018 has been a truly incredible year for sports, especially the NFL. This is the last week of the regular season with playoffs starting right after the new year. What better way to bring in the new year than to reflect on some of the best players in the NFL of 2018? The guys I will be talking about have made this year truly special for themselves, their teams, and their fans. They range from veteran players most of us know to younger players that have without a doubt made a name for themselves. These players have defined the 2018 season for their style of how they play the game, but also for making this season one of the highest scoring seasons ever. In honor of an initiative by @talesfrmthecrypt - The Best of 2018: Scorum Super Series, here are a handful of players from the league that have played their best and helped make the 2018 season a great one.
Deshaun Watson
Deshaun Watson has officially played his way to being placed with some of the most elite quarterbacks in the NFL. Though the Texans weren't able to beat the Eagles in their final regular season road game, Deshaun Watson was the reason this game was as close as it was. Games like this help show even with a loss, certain players manage to shine through. In spite of the less than spectacular defense and players around him, in this last game, Watson threw for 339 yards and two touchdowns. He proved how good he actually is in the pocket. It reminded me of an Eli Manning move, watching three guys having hands on Watson, but still he managed to get out of it and complete a 20 yard pass. He has also had an above 70 percentage completion for the fifth week in a row while continuing to not throw an interception. Watson has had a remarkable season throwing for 3,931 yards and making great plays with his feet. He may be young, but I have no doubt he will continue to an extremely valued player going forward.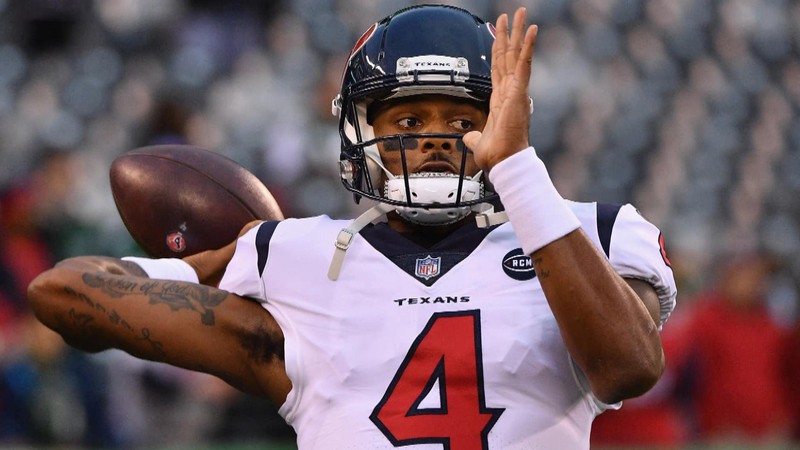 Drew Brees
Drew Brees has had an incredible career since it began all the way back in 2001 and it is no different this season. Even at 39 years old, Brees has shown that he's in no hurry to slow down as a top quarterback in the NFL. The Saints are standing at 13-2 with Brees completing over 74 percent of his passes. Let's not forget he is only 8 yards from another 4,000 yard season which would make it 13 seasons in a row. With the Saints earning home field advantage in the playoffs, their spot in the Super Bowl may be a real possibility especially with a quarterback like Brees. In my opinion, he can definitely be in the running for MVP. He's made a huge impact this season and will likely continue to do so until he decides to retire that iconic Saints jersey, which probably won't be anytime soon. He has truly made playing the game look effortless this season.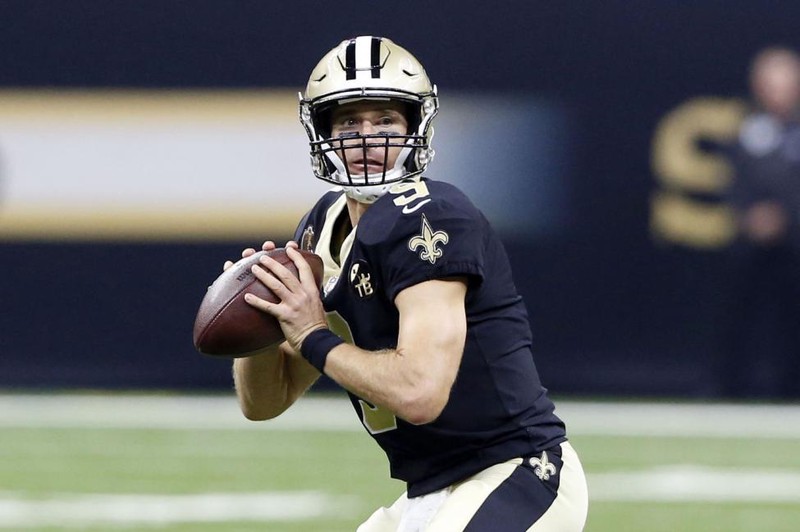 Patrick Mahomes
Patrick Mahomes is one of the younger quarterbacks in the NFL, but the way this guy plays, you'd never know it. This year especially he seems to have really proved himself to his team and many others in the league with some impressive stats. Not to mention, he's kept the Kansas City Chiefs looking like a real football team. Mahomes has a way of making unusual passes look effortless (like his no look passes) and has rocketed the Chiefs to the top with 48 touchdown passes. He has a cool 4,816 passing yards and an incredible running ability for a QB. Not bad for a 23 year old. Rumor has it that he has a more than likely chance of becoming the MVP this year. Mahomes has also shown his ability to handle the pressure of making up for his defense that gives up almost 28 points a game. With a defense like that, he is forced to make every possesion count and keep interception occurrences near non existent. Thankfully, he has done just that with only a two percent interception rate, one of the lowest in the NFL. He's set to become a real star long term playing quarterback.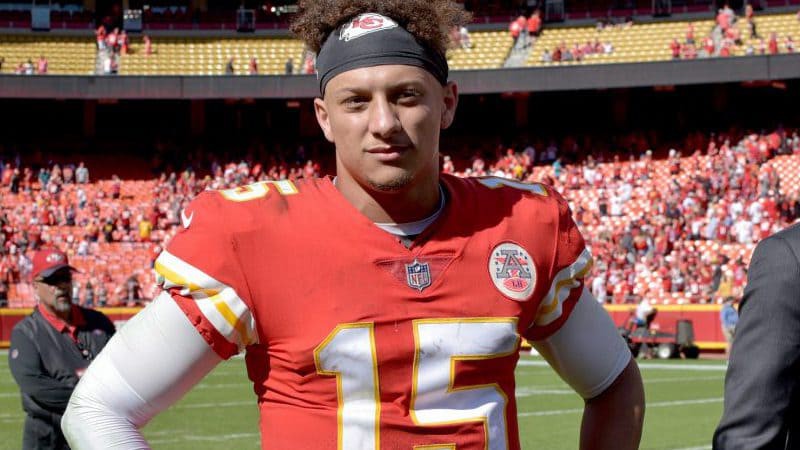 Philip Rivers
Philip Rivers is another incredible veteran quarterback playing for the Chargers since 2004. Though he has had some outstanding moments over his long career, in my opinion this year has been his best season. The Chargers and Rivers are sitting at 11-4. At 37 years old, he is continuing to add to his already impressive career stats. Rivers has come to show that even with his unorthodox method of throwing the ball, he somehow makes it work. He showed this in his recent win against the Kansas City Chiefs. Thanks to Rivers and his ability to play well under pressure, he got the win and will be taking the Chargers to the playoffs this season. Though he does not always have the picture perfect way of winning, he completes passes in critical moments and keeps the game alive. When he needs to make it happen, he does and that's why he's been considered such a good quarterback in the league for so long.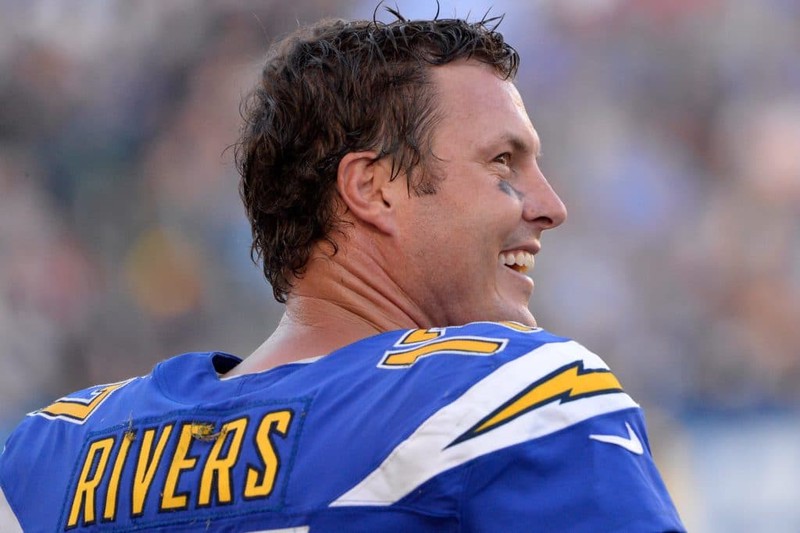 Andrew Luck
Andrew Luck and the Colts have been showing off some dominating plays this season. Though as of right now they will be battling this weekend to earn their spot in the playoffs, I don't see it as much of an issue for them considering Luck is undefeated against the Titans. This season, Luck has shown how much he has become the comeback player in the NFL. Luck suffered an injury to his shoulder in 2016 and in the beginning of this season, it seemed he was not throwing the ball at full strength. In fact, the Colts started at 1-5. However, every week since then, he has definitely improved. Luck has had an impressive season throwing for 4,308 yards including 36 touchdowns. He has truly shown this year how much he is really dedicated to improving and ultimately winning the game for himself, his team, and the fans.
Khalil Mack
Khalil Mack is a linebacker for the Chicago Bears and what an incredible linebacker he is. He was traded by the Oakland Raiders and I have a strong feeling they are really regretting that decision. This season, Khalil will be making a playoffs appearance with his team and have definitely earned their spot with such an awesome season. I'm sure now that he has signed a 141 million dollar six year contract with Chicago and is now heading to the playoffs, that trade doesn't seem so bad after all. He helped make the Bears have one of the best defenses in the NFL. Mack has an impressive 12 1/2 sacks this season, six forced fumbles, and is a truly destructive force against other teams. It has been a long time since a defensive player has won MVP with it usually going to quarterbacks, but I think Mack is a strong nominee for it. He's disruptive, he's a force that is hard to stop, he's feared by opposing players, and he has made 2018 a season he has dominated.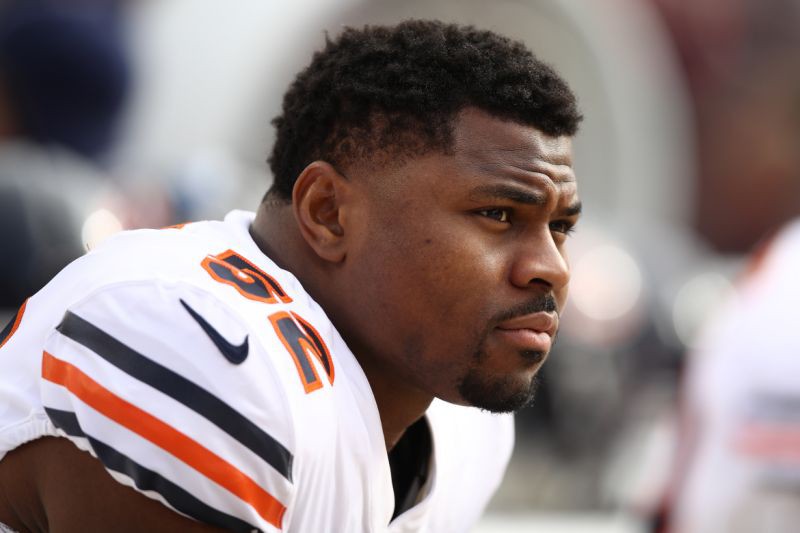 It has been a great year and another great season with some extraordinary players. I'm of course excited for the playoffs and the Super Bowl after the new year. It's always a bit gloomy to see the season wrapping up, but I have definitely enjoyed watching this year. We still have a little more time with the regular season ending this weekend. No, my Giants did not get anywhere close to making it to the playoffs, but some really incredible teams did and that will make for one hell of a post season. I am looking forward to seeing who will be able to prove themselves further and earn their places in the Super Bowl. So as this season of the NFL is wrapping up along with 2018, I would like to wish all of you a happy and healthy new year. May you have much success and good health in 2019. Cheers.
Thank you for reading! See you soon!