Anyone who plays fantasy football knows it's now time for the playoffs and you'll likely put a bit more work and research into building your rosters. You're probably scanning the available players in an effort to get an edge on your opponent, especially if you have someone like Kareem Hunt or Melvin Gordon on your roster. There have been quite a few recent injuries that could've easily cost some people their playoff birth or at least a loss last week affecting their position in the playoff bracket.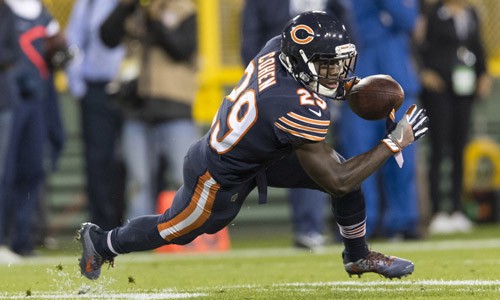 While I may have won both leagues last week, I'm a bit crippled moving forward and it's doubtful my team will perform in the playoffs as they have all season. In my ESPN league I have BOTH Melvin Gordon and Kareem Hunt on my roster. I quickly grabbed Austin Ekeler off the waiver wire after seeing Gordon would be out. I did pick up an extra back in Nyheim Hines as well but I figured another Hunt-like scat back in Tarik Cohen might put up the points I needed to win. Cohen came through big time for me notching a total of 37.6 points and essentially sealing the victory for me in a match-up I was projected to lose by about 12 to 15 points.

Honestly, I wish I ended up losing that match-up because I believe it would've given me a better round 1 match-up in the playoffs. It's not looking to good for me this week, I may need to make a few moves on the waiver wire and pray for a miracle to survive round 1 until Gordon hopefully comes back the following week.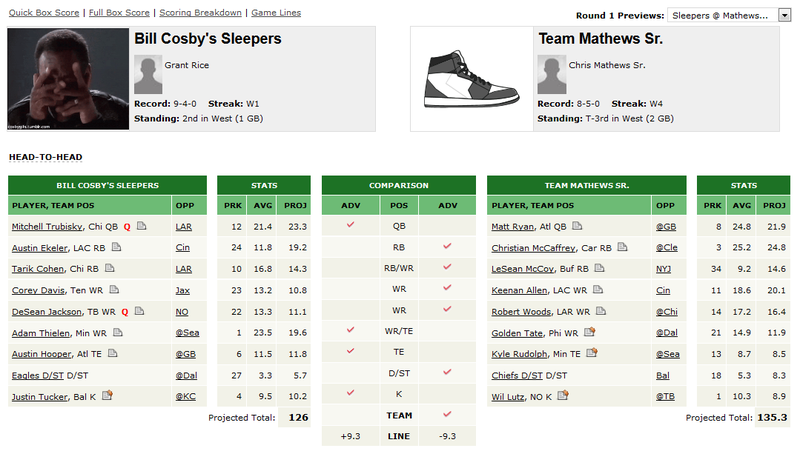 So, fingers crossed for this week in my ESPN league. I'm torn between a few waiver wire pickups. Should I roll with Ekeler again if Gordon is out again (likely) or should I pick up Justin Jackson who had a better day than Ekeler last week. I have a feeling one of the two back for the Chargers will get 20+ points this week against the Cincinnati defense who gives up more points to backfields than any other NFL team. There a couple other RBs I'm scoping out including Jeff Wilson Jr. in San Francisco who had a nice showing last week and Matt Breida has already been declared out for this week.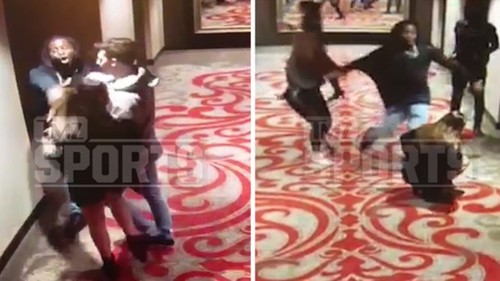 Sadly, behavior like Hunt's has become quite commonplace in the NFL. I certainly don't blame the NFL for not allowing him to play. In fact, I think these kinds of actions deserve a MUCH stiffer penalty from the league. At the very least they should be pulled for a full-season.
Should I drop Hunt from the roster or hope the NFL allows him to play if he's picked up off the waivers by some team? I seriously doubt he'll play the rest of the season but you never know...Here's a look at the playoff bracket.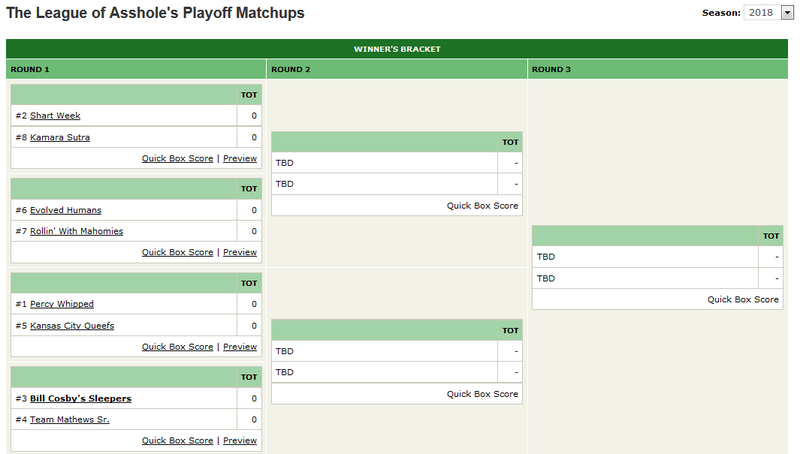 Last week in my NFL league, I defeated heyimsnuffles but it was expected as he didn't even change his roster with a few injured players and such. I believe he has given up on his team for the season or something. I hate to win that way however I can't control that so I'll take the win and move forward to round 1 of the playoffs in first.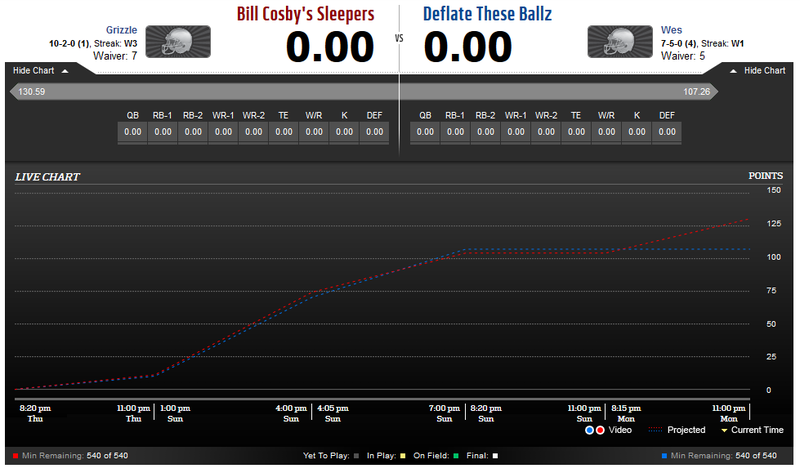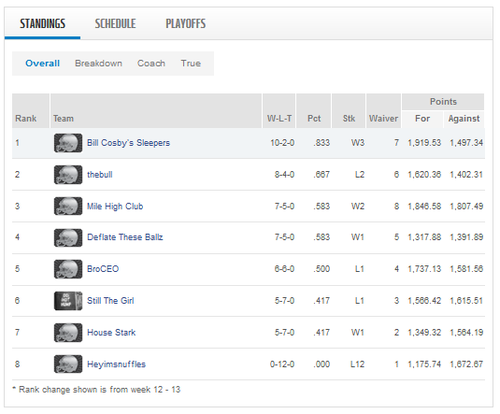 It should be another win again this week, I honestly expect to win this league. However, there is always the risk of injuries and I do have Melvin Gordon on this roster as well. As long as Mahomes doesn't get injured I should come out on top I think. I have another solid RB in Saquon Barkley and I also handcuffed Gordon with Ekeler in this league. Sitting pretty at 10-2, the only teams that have notched a win against me are BroCEO and House Stark. I'm certainly not counting my chickens before they hatch though, I lost with similar projections before (knock on wood).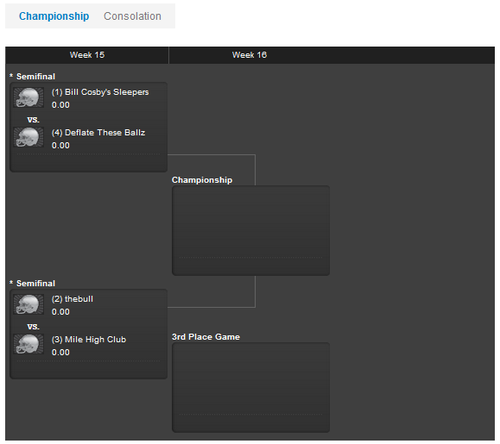 Good luck to anyone who made it to their playoffs and thanks for stopping by!