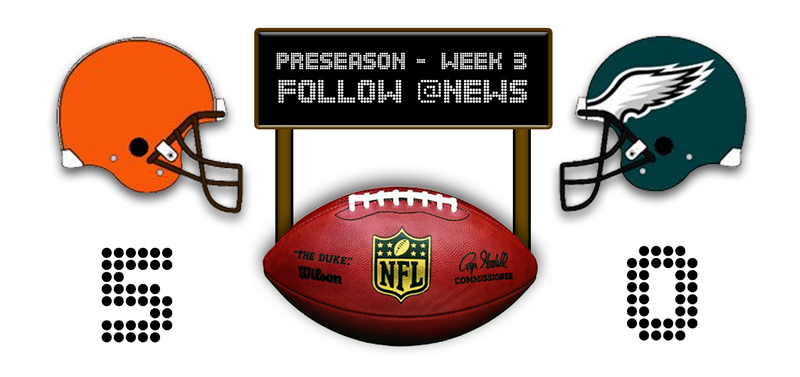 I am sure the Browns and Eagles fans were quite ecstatic to see their beloved stars take the field in their third preseason game. After all, there was a high probability that the head coaches would have sat their star players (to rest-up for the regular season).
The Browns fans got to see their coveted first round, first overall draft choice Baker Mayfield again this week (quarterback). The fans also got to see Carlos Hyde, their all pro running-back in the game.
As for the Eagles fans, they got to see their one and only Super Bowl MVP - Nick Foles play in the game.
But by the end of the day, that's really the only highlight for either fan base. The game ended with a whopping score of 5 to 0. Yep . . . you read that right 5 to 0. Fans of both teams got to see some excellent defensive plays, but offense, not so much.
Baker Mayfield finished the day 8 of 12 with 1 interception. Ouch. Nick Foles finished the day 13 of 17 passing with 2 interceptions. Double Ouch.