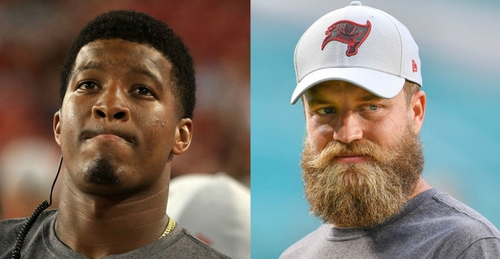 The "Fitzmagic" may have left the building for Tampa Bay or at least the head coach thinks so. The coach Dirk Koetter decided to play Winston instead of Fitzpatrick coming out of the locker rooms at the start of the 2nd half. The blame however, doesn't all fall on Fitzpatrick's shoulders. The Buc's were trailing the Bears's 38 to 3 at the end of the first half. Which means that the Bucs defense just plain sucked.
However, Fitzpatrick's stats before getting replaced didn't help his cause to remain the starter. Before he was pulled he was 9 for 18 with one interception.
Winston, who replaced Fitzpatrick during the 2nd half went 16 for 20. However, he threw two interceptions.
The final score for the Bears and Bucs was 48 to 10. The Bears of course got the "W"