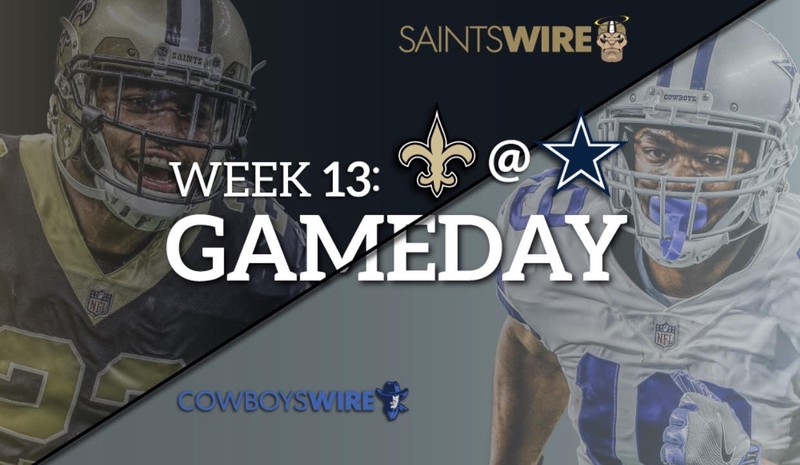 My name is Nick. I live in Chicago and am best friends with @thesportsguru. We grew up together and I was in his wedding. Our daughters are good friends. We are both 40 years old now and we are just as good of friends now as we were when we were in junior high. I still remember a 7th grade birthday party over at our friend Marc's house where we stayed up all night playing black jack for quarters. Marc had just been given an automatic card shuffler that would shuffle two decks at once. We thought it was the coolest thing.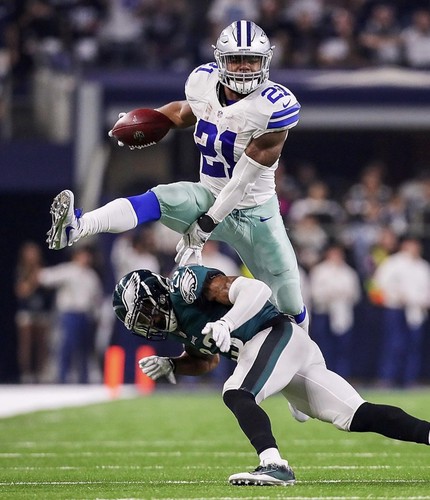 Well, the morale of this story is that I have LOVED gambling at a very young age. It started with cards and poker and moved on to sports wagering and now my biggest vice is Draft Kings and Fanduel. But I still love betting on games.
I am going to do several posts per week where I focus on a game or an angle that I really like. I will explain why I like it and give you my bet. That starts with tonight's Thursday night NFL game of the week.
Week 13 in the NFL gets rolling tonight with a monster game. The Dallas Cowboys are hosting the New Orleans Saints. Kick off is set for 7:20pm Central Standard Time and the game can be seen on National Television on FOX or the NFL Network. The Saints are road favorites at -7.5 and the over/under is 51 points.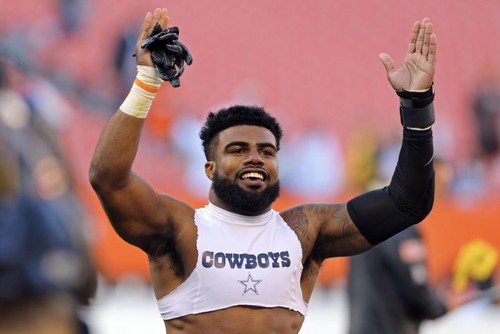 Normally I will take a side or bet the over/under. Most of the public will always bets the favorite and the OVER, so I try and fade those things. But tonight it is a PROP BET that I really like.
The New Orleans Saints enter tonight with the #1 run defense in the NFL. They have not even give up 70+ yards to a single runner this year. WOW! Right?! But not so fast my friend. The reason for that is the golden arm of Drew Brees. The Saints are averaging 37 points per game so that means the opposing offenses are always playing catch up. Which takes away the running game and focuses on the passing game to try and catch the Saints. I think that #1 run defense stat is a bad number.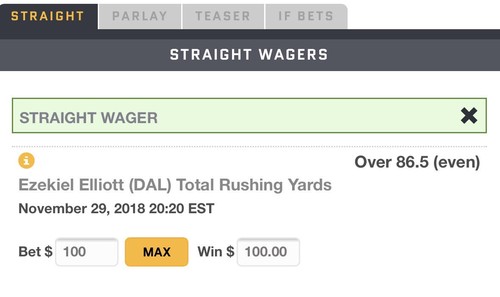 The Cowboys WILL try and run the ball. They won't give up on it. Ezekiel Elliot is hot and has ran for over 100 yards in three straight games. He will get fed the ball a ton tonight. I think he will go well over 100 yards. But because the Saints run defense is so good, statistically speaking, the OVER for Elliot rushing yards is just 86.5 yards. I am going to drop $100 on the OVER 86.5 yards.
I hope you enjoy my breakdown. I appreciate the input and a follow. GOOD LUCK!