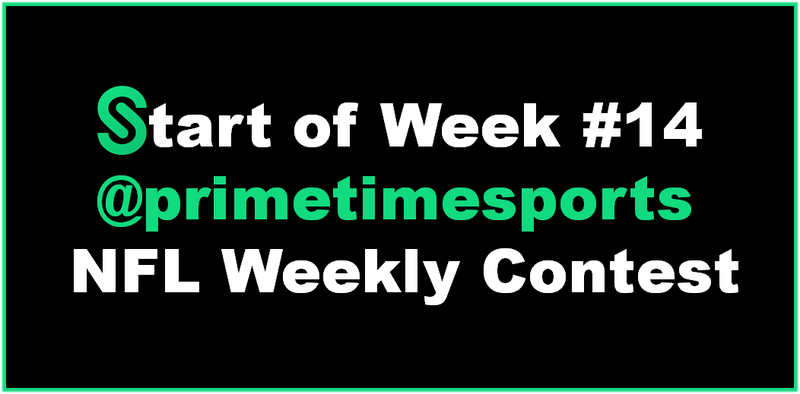 We're back from our break from last week. A little late on the post once again but better late than never right?
Note: Feel free to leave a little comment on your picks. It can be a little trash talk(let's keep it PG-13) or reason why certain picks are your confident ones. Let's make things a little interesting. If you have some info on stats or an injury, share it. You might get a higher percentage vote ;)
So let's get to it!
Week #14
Since we were on a break for Week #13, you can review Week #12's results here:
https://scorum.com/en-us/nfl/@primetimesports/winners-for-week-12-sorry-no-week-13

How to play?
Visit one of our older posts or you can follow everyone else in the comments below.
https://scorum.com/en-us/nfl/@primetimesports/primetime-sports-nfl-weekly-contest-start-of-week-6-week-5-winners-enter-to-win-rewards
E.g.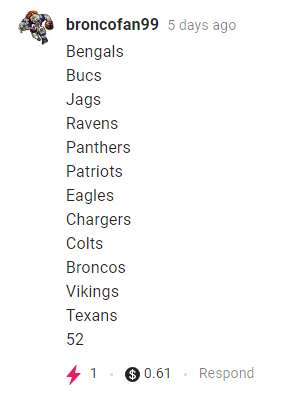 Week #14 NFL Schedule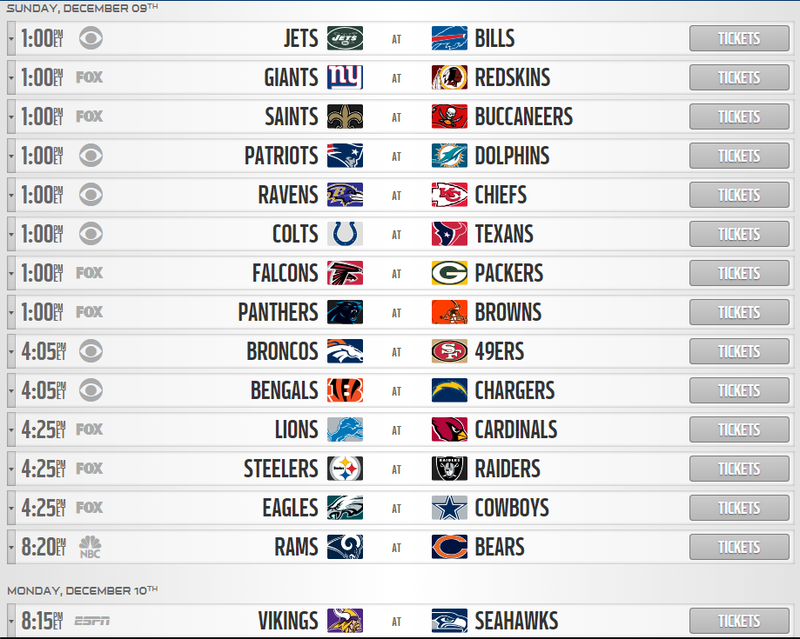 Constant Reminder:
Don't forget to double check your picks

Don't forget to include your Tie-Breaker answer.
Tie-Breaker question: What will be Monday night's game combined point total.
Good Luck to all the players for Week #14!!!