I hope everyone is enjoying the way Champions league is going. Now the group stage matches has been finished and the teams has gone for Round 16.
Two teams from every Group will be playing the next round.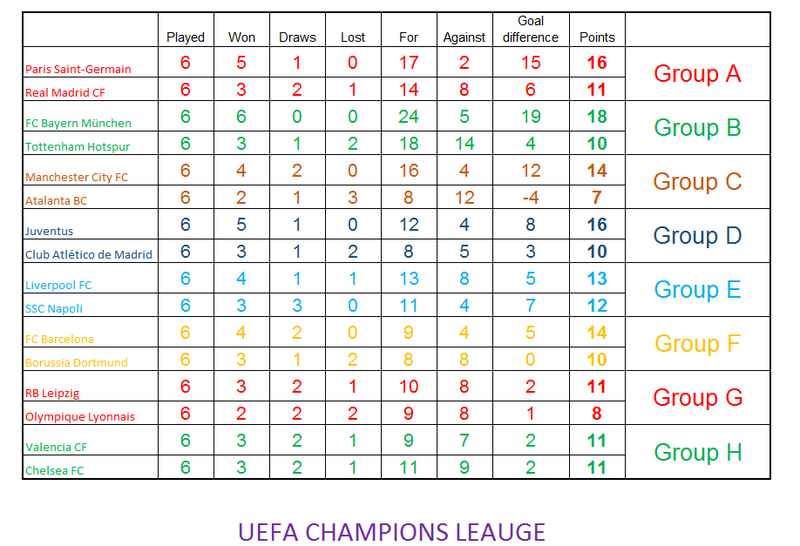 Till now FC Bayern München is unbeaten in the tournament from Group "B" and till now leading with the most points, i.e 18......
They are followed by PSG from group "A", which is again unbeaten in the tournament and has 16 Points to their name.
Juventus from Group "D" also unbeaten and has the 16 points .
Below teams are my favorites for winning the titles :
1. FC Bayern München
2. Juventus
3. PSG
4. Machester City
5. Liverpool