Unless you've been living under a rock for the past few months, you'll be fully aware of the ongoing issues at Manchester United. Arguably the biggest football club in the world is bursting at the seams, with an endless amount of issues being covered in the mainstream media and undoubtedly hindering any signs of progress. From Anthony Martial's future to rifts between players in the dressing room, the negative headlines won't stop coming out of Old Trafford.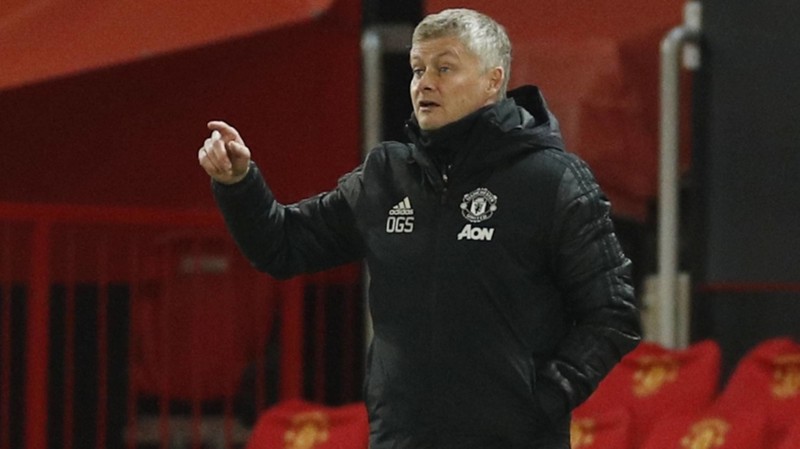 The Red Devils are essentially pinning their hopes on Ralf Rangnick to turn the clubs' fortunes around, a man with a good footballing CV to his name but someone with limited experience when it comes to managing at the very highest level and the subsequent high expectations that come with doing so. His seemingly temporary appointment until he moves upstairs into a more strategic role certainly makes sense, although the club need instant results if they're to secure Champions League qualification. In fact, as is being debated in the newspapers and on some of the best sports podcasts around, the Red Devils are desperate to secure a top-four finish. Should the club fail to do so, then chaos could potentially ensue.
Too many egos at the club?
Despite Fred recently denying rumours suggesting that there's a rift between some of United's senior players, there is a strong indication that the squad simply don't get on overall. From a disgruntled Cristiano Ronaldo recently indicating that modern players aren't interested in receiving constructive criticism to images of the likes of Bruno Fernandes moaning at his teammates in weeks gone by away at Newcastle United, the signs of a tight-knit group who are fighting together simply aren't clear to see. In a dressing room containing the likes of Ronaldo, Bruno, Cavani, Sancho, Rashford, Varane, Pogba, and Maguire, there is undoubtedly going to be clashes away from the cameras when high standards aren't being met. This has certainly been the case with the Red Devils since Ronaldo's arrival, with limited progress being made overall despite a large amount of money being spent.
There have certainly been questions surrounding the way in which relatively new manager Ralf Rangnick has handled specific situations, namely around Martial's future and the evident fallout between the pair, alongside his comments on specific players, such as Cristiano Ronaldo's reaction to being substituted. These types of issues are generally dealt with easily by managers but Rangnick appears to have caused more division with his responses and potentially left more questions needing to be asked than answers. His approach is certainly different to the likes of Pep Guardiola and Jurgen Klopp, and although it's perhaps refreshing to some United fans, a fragile dressing room environment might not be warming to some of the German's comments.
Away from his handling of the media, his insistence on persisting with the same formation and potentially playing square pegs in round holes is resulting in a dull Manchester United on the whole. Gone are the days of ruthless, fast-paced football under Sir Alex Ferguson, instead being replaced by slow build-up play with players seemingly not fully aware of their roles and fans struggling to warm to the new-look United. Rangnick is undoubtedly an intelligent man with forward-thinking ideas, but whether or not he has the experience and - most importantly of all - the authority to instil them at United remains to be seen.
Encouraging signs
The emergence of youngster Anthony Elanga has provided some excitement for United fans in recent weeks. His impressive showings, particularly against Brentford when the 19-year-old bagged his first Premier League goal, coupled with the continued emergence of Mason Greenwood, should provide some cause for optimism, although patience is certainly required with both also.