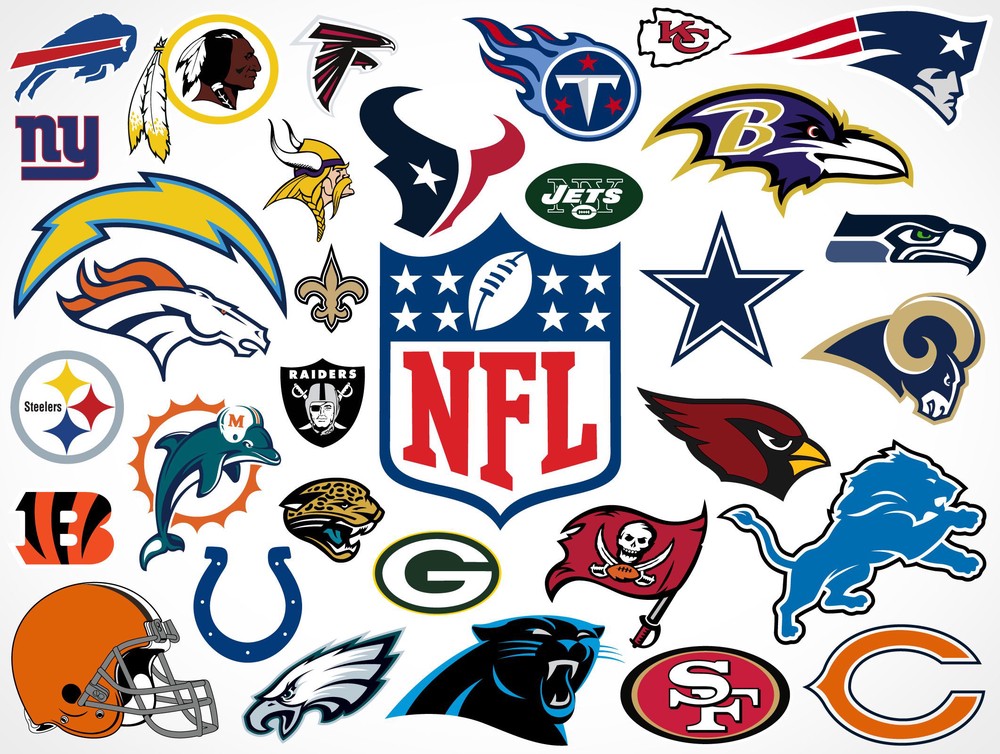 Welcome back everyone! The NFL Draft is now quickly approaching and is set to kick off exactly two weeks from today. There have been all kinds of rumors and reports as of late, and a lot of uncertainty around who will go where. We of course are dealing with an ever-changing landscape that is making life in general different for all of us. This NFL Draft will be conducted in a completely new manor, and has an even greater amount of uncertainty surrounding it as ever before.
Teams of course are unable to meet in person, and do a lot of the things they are accustomed to doing in the evaluation process leading up to the draft. For those reasons, I believe this draft more so than ever before will see teams taking the perceived "best player available" more often than trying to draft for necessity, thanks to all of those greater factors of the unknown that will be at play. With that backdrop, I'm back with my 2nd 2020 NFL TOP 10 MOCK DRAFT. There have been some changes since version 1.0 back in January, so who goes where at the top of this year's draft? I've got you covered - let's dive right in:
1) CINCINNATI BENGALS
JOE BURROW | QB | LSU
Again, it doesn't get much more obvious than this. Burrow is an Ohio guy, just turned in the greatest season in college football history, playing in a pro-style system, and did it against elite-level competition. The Bengals do the obvious and take their franchise QB.
2) WASHINGTON REDSKINS
CHASE YOUNG | DL | OHIO STATE
Ron Rivera & co. may pull a surprise and take a QB here, but by all indications, they will take the obvious choice here and select Young to build their defensive front around. Rivera is a defensive guy, and Washington already traded for his QB in Carolina last season, Kyle Allen, so it seems likely they will take the best defensive player available and then turn him loose right away. No surprises here.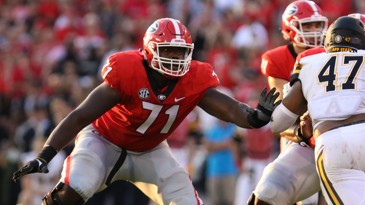 3) DETROIT LIONS
ANDREW THOMAS | OT | GEORGIA
Even though taking DT Derrick Brown or CB Jeff Okudah makes a ton of sense here, so does taking perhaps the best O-lineman available. Protecting Matt Stafford and attempting to establish a better running game have to be priorities for the Lions if they are to get back on track in the NFC North, and Thomas fits that mold perfectly. Many have him going closer to 10, but this would be a perfect fit if Detroit decides to go offense here instead of defense...
4) NEW YORK GIANTS
DEDRICK WILLIS JR | OG | ALABAMA
There are a plethora of tempting options on the defensive side in this spot, but the Giants also understand the chance to draft a day 1 starter for the O-line to help pave the way for their star HB & young QB. My first mock draft back in January I had them trading with the Dolphins and taking safety Grant Delpit from LSU. The chance to get a difference-maker for the O-line will be a great fit.
5) MIAMI DOLPHINS
TUA TAGOVAILOA | QB | ALABAMA
The popular sentiment in the last week or so is that the Dolphins will all of a sudden pass on Tua. None of us have any clue, but it seems as though they NEED a QB here, so if they are going to pass on Tua, does that mean Justin Herbert slides up? The Chargers have been linked to him, and quite honestly, that pairing makes a lot of sense, but will the Dolphins throw a curve ball into the mix and take someone other than Tua? Remember when teams passed on Dan Marino back in the day and he happened to fall all the way back to the Dolphins at the end of the 1st round? The Dolphins stick with Tua despite grumblings suggesting otherwise...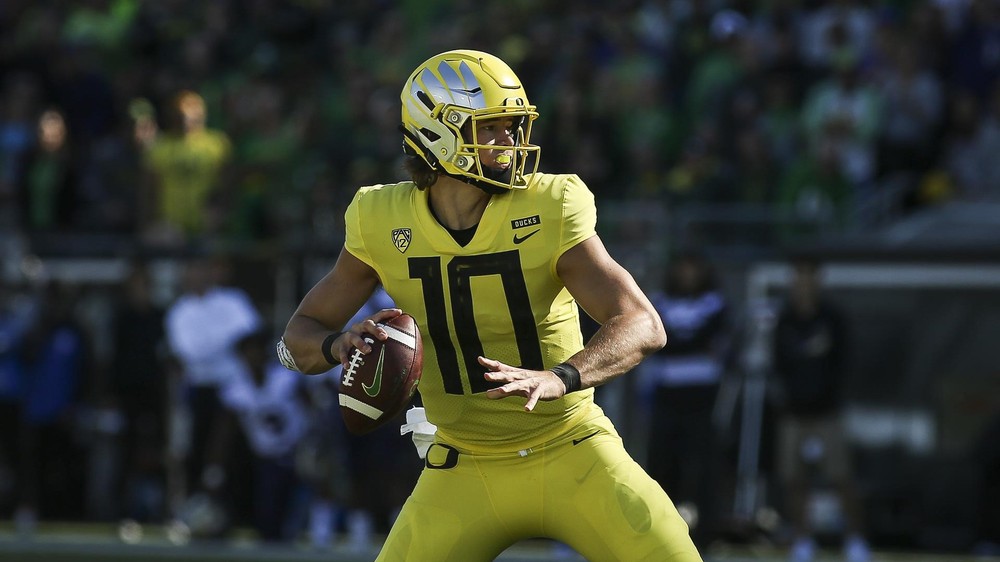 6) LA CHARGERS
JUSTIN HERBERT | QB | OREGON
Herbert & the Chargers have been linked for quite some time now, and honestly, it makes a lot of sense. LA feels they can win with Tyrod Taylor at QB, and that might be so, which would give Herbert some time to develop before having to take the reigns. Herbert played on the west coast at Oregon, so it only seems fitting to stay in the Pacific time zone & land with the Chargers - a team that already has talent in place on the offensive side of the ball.
7) CAROLINA PANTHERS
DERRICK BROWN | DL | AUBURN
The Panthers are re-building, and what better place to start a re-build, especially on the defensive side of the ball - than with a dominant interior lineman. Brown fits the bill, and honestly could go as high as #3, so the value is there as well. It's an ideal fit for both sides.
8) ARIZONA CARDINALS
TRISTAN WIRFS | OT | IOWA
After acquiring DeAndre Hopkins in a blockbuster move that kicked off free agency with a bang, the obvious move here seems to be O-line. WR & HB are all set, but the defense could still use some help too. OSU CB Jeff Okudah could be tempting here, but the chance to bolster the O-line for their young QB Murray, and solidify what has the makings to be an exciting offense, makes Iowa T Tristan Wirfs the pick. Wirfs can play on both sides of the line, and can step-in right away.
9) JACKSONVILLE JAGUARS
JERRY JEUDY | WR | ALABAMA
I don't believe Brown will be available in this spot, like some are predicting out there, and I don't like them to take Louisville tackle Mekhi Becton here either, although that is another popular sentiment. Early indications suggested the opportunity to take a WR and provide young QB Gardner Minshew with more help. This is a WR-rich draft, and the Jaguars have the ability to make a splash here. Play-making Oklahoma WR CeeDee Lamb or Alabama standout Jerry Jeudy - take your pick. I think they go with Jeudy, but wouldn't at all be surprised with Lamb either. It's a pick that makes perfect sense.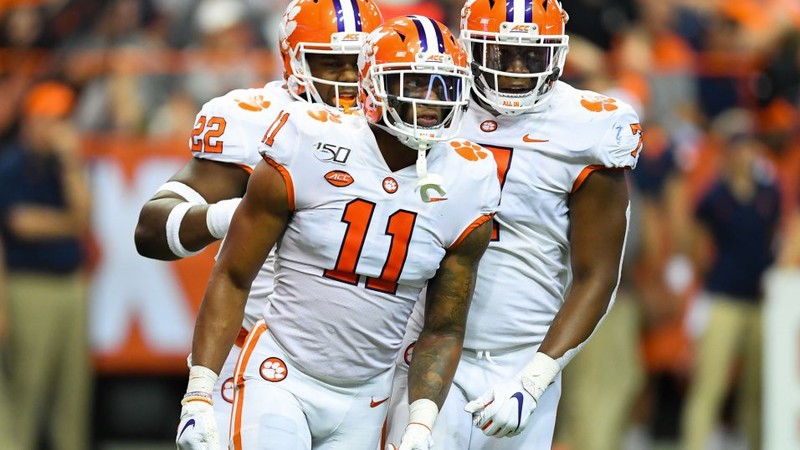 10) CLEVELAND BROWNS
ISAIAH SIMMONS | LB | CLEMSON
It's either Clemson do-it-all LB Isaiah Simmons here or Louisville T Mekhi Becton. With Thomas, Willis Jr., and Wirfs all off the board, the Browns may elect to take Clemson standout Simmons, who would be the best player left on the board. Yes, they need O-line help, but Becton is not as highly rated as the other three, and Simmons is by all accounts a top 5 prospect, and easily the #1 LB available. The Browns make the right choice here and get a difference-maker for their defense.
-
As always, I appreciate the support, and would love to get your thoughts in the comments section below - who do you have going in the top 10? Will the Dolphins pass on Tua?? So many intriguing questions to be answered. In the meantime, stay calm, stay safe, and stay positive, we will all get through this!
----
Chris Elgersma
Be sure to find me on Instagram & YouTube!:
@sportsguychris
I'll be providing plenty of NFL Draft coverage, as well as videos featuring discussions on the future of sports amongst this ever-changing landscape.