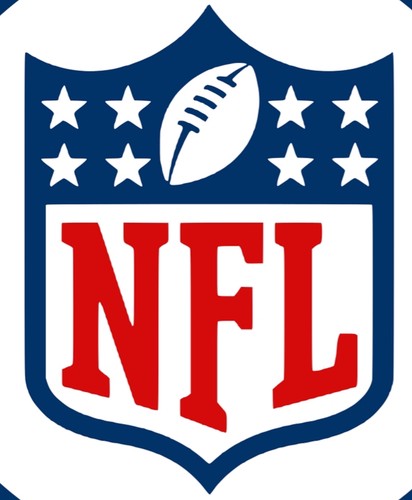 The NFL Draft is quickly approaching and things have been heating up for a few weeks already to get us all primed for what should be an eventful & entertaining first round. The 49ers kicked off the festivities a couple of weeks ago when they traded up to #3.
Then it was the Jets next and after a second half of the 2020 season and off-season filled with rumors of them moving on Sam Darnold, they finally shipped the 2018 1st round pick to the Carolina Panthers. That move mean Carolina is no longer in the market to draft a QB at 8, and paves the way for another team to possibly trade-up and snag one of the 5 signal-callers expected to go in the top 10.
While their could be an historic run on QBs at the very top of the draft, there is plenty of intrigue & questions as always. With the draft just two weeks away, I've got you covered as always with my first 2021 NFL Top 10 Mock Draft. There is plenty to breakdown, so let's jump right into it:
One disclaimer - although I do figure there to be plenty of trades in the opening round, my first version actually didn't have any trades involving teams in the top 10, that may change between now and the draft, but surprisingly at the moment, I have all of the teams picking in the top of the draft staying put. Ok here we go version 1.0-
2021 NFL MOCK DRAFT TOP 10 1.0
1 JACKSONVILLE JAGUARS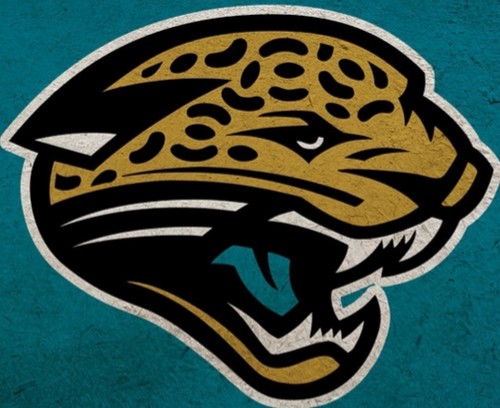 TREVOR LAWRENCE |QB| CLEMSON
We've known this for 3 years now, we just didn't know the team until about week 10 or 11 of this past season. Urban Meyer's first foray into the professional ranks, a guy who played his college ball pretty close by at Clemson, and a fan base needing a rejuvenation after nearly reaching the Super Bowl a couple of years ago, only to have the team completely crumble in the subsequent campaigns. Easy as Sunday morning, it's Lawrence, and it's a no-brainer.
2 NEW YORK JETS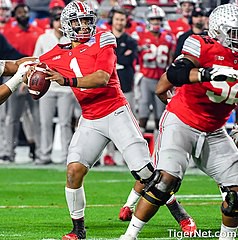 JUSTIN FIELDS |QB| OHIO STATE
The Jets have been tied to Zach Wilson, and the BYU product may very well land in the big apple, but at the end of the day, I believe they take the guy that came into the 2020 season as the clear-cut #2 QB prospect right behind Lawrence.
Fields did struggle at times this season, compared to looking nearly indestructible in 2019 (41 TD/ 3 INT). However, he has the athleticism, leadership, and ability that the Jets can immediately build around. Plus he's played on the big-stage - 2 Big TEN Title games, two College Football Playoffs, 1 National Title game. He showed what he is fully capable of in a tremendous performance in this year's National Semifinal victory over Clemson - 22/28 385 yards 6 TD/1 INT in an impressive dismantling of a very good Tigers' defense.
The Jets of course have plenty of options here, but passing on Fields would still be a minor surprise. The knocks on Fields are laughable honestly, like the whole "he doesn't throw past his first read" thing. It's about hitting the guy that's open - and he did that quite well - whether it was option 1 or 4, completing 67.2% & 70.2% of his passes the last two seasons, against stiff competition. And oh by the way he led all of FBS in "air yards" (how far the ball actually travels through the air versus yards consumed after the catch) in each of the last two seasons. So yea he can sling it downfield just fine.
3 SAN FRANCISCO 49ERS (from Miami via Houston)
TREY LANCE |QB| NORTH DAKOTA STATE
A lot of people have linked Mac Jones to the 49ers, then a lot of them walked back on that talk. Now Fields is being linked as a 'great fit' to Kyle Shanahan's system, but I don't believe it's either one. Call it a hunch, but Trey Lance seems to be the man that makes sense.
Lance has the physical traits, 6'4" 227lbs, the arm strength, "the smarts", and the dual-threat ability that would seem to be very appealing to Shanahan and his offensive system. By all accounts, it's a difficult & 'sophisticated' offense, and the fact that Lance was responsible for calling all of his own college protections - almost unheard of for that level - has to be appealing to Shanahan. Plus, he takes care of the ball - his 2019 season saw NDST win the FCS National Championship while Lance threw 28 TDs without a single pick, and rushed for over 1100 yards and 14 scores.
Shanahan hasn't had that kind of mobility in his QBs, (Matt Ryan & Jimmy G are both classic pocket guys and not much of a running threat) and to be able to plug a guy like Lance in, who has the arm strength to make all of the throws, but has the mobility factor, to run Shanahan's dominant running offense, it seems like the perfect fit to take the 49ers' O to the next level.
4 ATLANTA FALCONS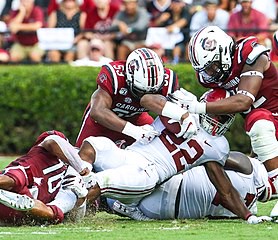 NAJEE HARRIS |HB| ALABAMA
I know it would be fun to have the Falcons trading back and out of this spot with say, the Patriots? - I just can't see that happening. Plus the Cowboys, Giants, Eagles, Chargers, and Vikings are all not in the market for a QB. So the Pats could possibly land one of these guys even by "standing pat" at #15.
However, the Falcons do what makes the most the sense and get an athletic bulldozer (6'2" 229lbs) of a HB in Harris, and takes some of the pressure off of Matt Ryan as he comes into the twilight of his career.
New head coach Arthur Smith comes over from Tennessee where he was the Titans' O-Coordinator from 2019-2020. What did they do those two years - made the playoffs behind a dominant running game led by - another big, punishing RB from Alabama - Derrick Henry. While the GM wants to reportedly "explore options at QB" - Smith believes he can still win with Ryan. It may come as a surprise to some, but when you take a look at Smith's offensive philosophy the pick makes a lot of sense. Especially so when taking into consideration the team's leading rusher from a season ago was Todd Gurley at just 678 yards.
5 CINCINNATI BENGALS
PENEI SEWELL |OL| OREGON
After a promising start to Joe Burrow's rookie campaign (13TD / 5INT in 10 games), his season came to an abrupt, unfortunate, early- ending, thanks to a devastating knee injury. The top need, protecting your franchise QB.
Sewell has been nothing short of spectacular for the Ducks, and grades out as the top O-lineman in this year's draft. He opted out of the 2020 season, but his 2019 was dominant. All-American 1st team, All-Pac 12 1st team, Outland Trophy winner as the nation's top O-lineman.
At 6'6" 325 lbs, he has the size and athleticism to be a legitimate franchise left tackle in this league, and no position is more important to Cincy at the moment. The Bengals don't need to overthink it, take Sewell and invest in the protection of your young, franchise QB.
6 MIAMI DOLPHINS (from Philadelphia)
KYLE PITTS |TE| FLORIDA
The Dolphins traded back to 12 after their swap with the 49ers & then immediately moved back up to 6 - but why? What do the Phins' have up their sleeve?
The swap with San Fran seems to suggest an investment in Tua, while some were suggesting they take a QB again this year. Tagovailoa took over after 7 games and went 6-3 as a starter and now Miami needs to get him some more weapons. Pitts went to Florida, ran a 4.44 40-yard dash, has the longest arm span of any TE prospect in 20 years and by all accounts should fit very nicely as a mulit-threat weapon in today's NFL.
The Phins' need more production in the passing game after DaVante Parker led the team in both receptions & yards with just 63 & 793, respectively. Of course pairing him with a couple of former Alabama teammates in HB Najee Harris or Heisman-winner WR Devonta Smith could be possibilities, but I believe they go with the "best player available" approach, and take Pitts, who appears to be a 'can't miss' TE prospect. Keeping Pitts in Florida makes a lot of sense, and the Dolphins oblige.
7 DETROIT LIONS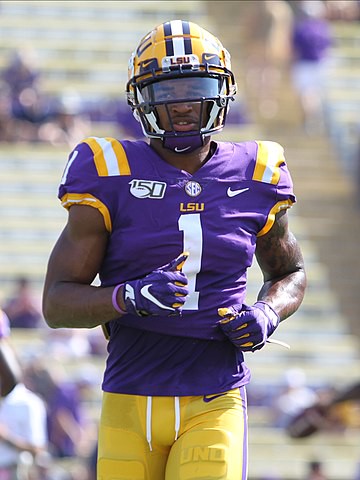 JA'MARR CHASE |WR| LSU

The Lions could go QB here even after swapping signal-callers with the Rams for a bevy of picks. I don't believe they do however, for a couple of reasons - New GM Brad Holmes comes over from the Rams, a franchise he was with since 2003, serving as the Head of College Scouting from 2013-2020. He was partially responsible for taking Jared Goff #1 overall in 2016 and there is no reason to believe that he doesn't want to see what's left for a QB that it's easy to forget, has played in a Super Bowl.
Secondly, the Lions have PLENTY of other needs aside from the QB position, and after losing both Marvin Jones II & Kenny Golladay, WR is at the top of the list. Hard to tell what Goff has to fully offer without at least trying to get him some weapons to throw to. Chase was outstanding for LSU in 2019, catching 20 TD passes from Joe Burrow and destroying every defense he came up against - including both Alabama & Clemson. He opted out of the 2020 season, so aside from a little bit of a possible rust-factor, he should be a ready to step-in and make a difference in year 1 - just like former LSU teammate & NFL rookie sensation this past season, Justin Jefferson.
8 CAROLINA PANTHERS
RASHAWN SLATER |OT| NORTHWESTERN

Slater held his own against some fearsome pass-rushers that the Big TEN has churned out over the past couple of seasons. (Think Chase Young from OSU last year, and now Micah Parsons from PSU this year, etc.). While Carolina did add some peices to the O-line, they still need some help in that area - especially along the interior.
While Slater played tackle at Northwestern, he figures to be a candidate to actually play guard in the NFL, and many draft pundits have projected him to actually play on the interior. He can lineup at either the tackle or guard spots - mainly because of his long arms and combination of size & athleticism. It's a perfect fit for a team that has one of the most electric players in the league in RB Christian McCaffrey, and that of course, added QB Sam Darnold this off-season.
Carolina showed promising improvement defensively in Matt Rhule's first season, so they could possibly go defense in this spot, or trade-back if there are possible suitors. But interior O-line is the biggest need, and Slater is a perfect fit.
9 DENVER BRONCOS
MAC JONES |QB| ALABAMA
The Broncos have by all accounts been in the QB market, and have been reported to want to add clear competition to Drew Lock. They haven't done so yet, and with both Jones & Wilson to choose from, they have two great options. It would also fall under the category of "best player available". John Elway has turned it over to George Paton, and he continues Elway's quest for a franchise QB.
Some have the Broncos trading up to take a QB, some have them trading back and going D, but I believe they can still get their QB by staying put. Former NFL & College head coach June Jones has said he would actually rank Jones slightly above Lawrence for his ability to throw the deep ball. Not only his ability on the deep ball, but the added bonus of reuniting with former Alabama teammate Jerry Jeudy just makes perfect sense.
10 DALLAS COWBOYS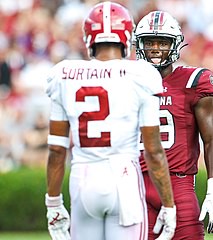 PATRICK SURTAIN II |CB| ALABAMA
While the Kyle Pitts- to- the- Cowboys rumors are fun, and we all know Jerry Jones LOVES to take offensive skilled position players in the 1st round, Pitts goes to the Dolphins at 6, leaving the Cowboys to address the areas where they have bigger concerns.
O-line & defense are the glaring areas of need for Big D, and with the slew of QBs going early, Dallas gets exactly what they need at 10 - the best corner available in this draft.
An NFL pedigree (his pops' was pretty darn good), played for Nick Saban at Alabama (aka NFL factory U), had to guard some of the best receivers in the country, and all the intangibles you look for in a defensive difference-maker.
He has the size 6'2" 208lbs, and skill-set (rarely gets beat off head fakes or double moves) to excel at the next level.
He played a lot of press man at Alabama, but most believe his game will translate well to zone coverage schemes because of his size and close-in ability. The only question is backend speed as he rarely was tested deep in college. The strengths are overwhelming however, and big D gets the big boost to their secondary that they desperately need.
----
Thank you for the support as always. You can find me on IG & YouTube at @sportsguychris and be sure to check out my podcast with my good buddy Mikee:
"The Balls and Beards Podcast" available on Spotify, Apple Pocketcasts, Google Podcasts, Anchor, and Breaker! We keep you up to date on everything in the world of the NFL & NBA!
If you enjoy my content, and the find value in our podcast, please checkout our Patreon page if you have the chance:
https://www.patreon.com/join/ballsandbeardspodcast