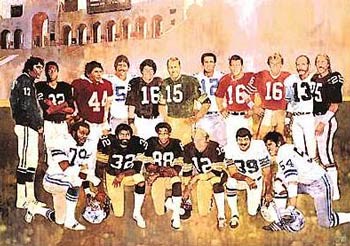 Welcome back all! Super Bowl weekend has finally arrived and as we get closer to Sunday's big game, there has been plenty of discussion, predictions, and takes on who will come out on top. While the game itself is a popular betting point, one of the most popular "prop bets" out there usually pertains to who will be named the game's MVP. As you could imagine, QBs win the Award more times than any other position, but it might not be as automatic as one might think to just throw some money down on one of the opposing QBs.

-
Looking back through Super Bowl history, quarterbacks have certainly left their mark on the big game. In fact, QBs were named the MVPs in the first 4 Super Bowls (Bart Starr, GB, S.B. I & II; Joe Namath, NYJ, S.B. III; Len Dawson, KC, S.B. IV). However, over the following 8 Super Bowls, only 1 QB would take home the MVP. Meaning, that out of the first 12 Super Bowls contested, only 5 QBs actually won the game's MVP. Certainly a bit of a surprise.
-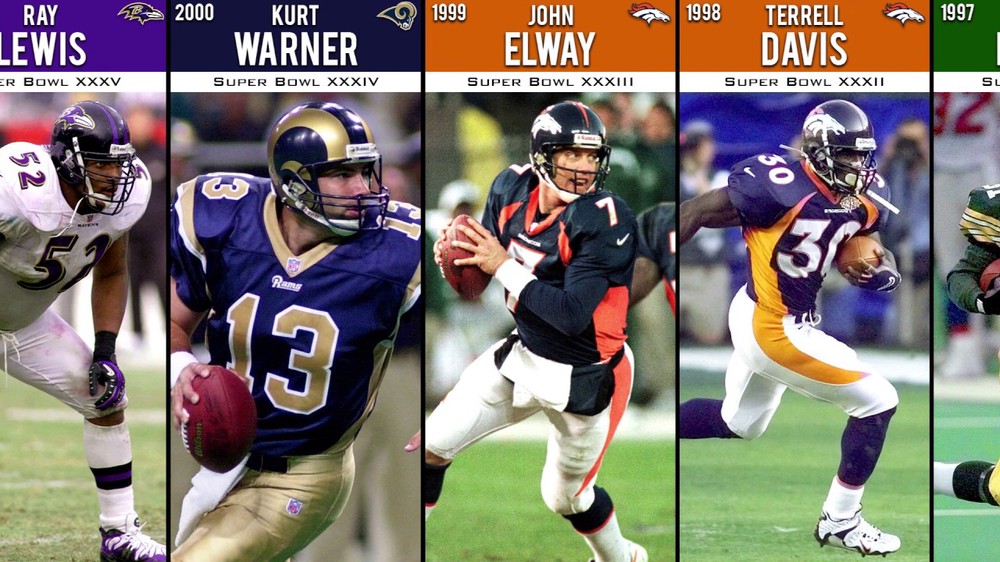 Following that non-QB run, was another four-year stretch where signal-callers took home the S.B.MVP each time: Terry Bradshaw, Pitt, S.B. XIII & XIV; Jim Plunkett, Oak, S.B. XV; and Joe Montana, SF, S.B. XVI. You have to flash ahead 28 years from that point, to find another 4-year run of quarterbacks being named Super Bowl MVP. Drew Brees, NO, S.B. XLIV; Aaron Rodgers, GB, S.B. XLV; Eli Manning, NYG, S.B. XLVI; and Joe Flacco, Balt, S.B. XLVII won 4 straight from 2010-2013.
-
That leads us to the most recent history of Super Bowl MVPs, with the last 6 being a 50/50 split in that 3 QBs have won the MVP. The other three? Two linebackers, and a WR - Julian Edelman of New England, who was named last year's Super Bowl MVP following the Patriots less-than-exciting 13-3 victory over the LA Rams.
-
In all, quarterbacks have won 29 of 53 Super Bowl MVPs (54.7%). Surprisingly, only 6 RBs have been named Super Bowl MVP, with the last time happening back in S.B. XXXII, when Terrell Davis ran for 157 yards and 3 scores in leading the Denver Broncos to their first Super Bowl Title over the Green Bay Packers. That was 22 Super Bowls ago. There have actually been more receivers (7) than RBs to take home the award. One FB - Larry Csonka of the Miami Dolphins was named S.B. MVP - after he ripped the Vikings for 145 yards and 2 scores in Super Bowl VIII.
-
Nine defensive players (actually 10 in total when taking into consideration that a pair of defenders were the only co-MVPs in Super Bowl history), have been named S.B. MVP. LB Chuck Howley of Dallas was the first defender to take home the award all the way back in Super Bowl V, and is the only player to date to win the award from the losing team. Dallas teammates Harvey Martin & Randy White, both DL, were the co-MVPs of Super Bowl XII, as the Cowboys' D forced an incredible 8 turnovers in the game.
-
The only primarily special teams player to be named MVP was Green Bay's KR Desmond Howard, who accumulated 244 all-purpose yards, including a pivotal 99-yard kick return for a TD in the second half of Super Bowl XXXI.
-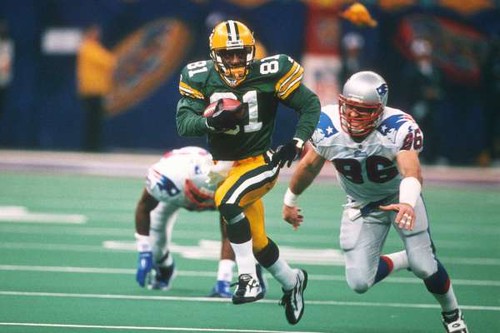 While QBs win the S.B. MVP more times than not, it's far from a lock that a signal-caller will win it this year. In total, players from 10 different positions have won the big game's MVP. QB, RB, FB, and WR on offense, DT, DE, LB, CB, and S on defense, and KR on special teams.
-
So, what does it mean for this year's Super Bowl? Patty Mahomes seems like the best bet, but the 49ers sophocating defense certainly has the talent to land the game's MVP. Or are we finally due for a RB to take home the award? (A la Raheem Mostert possibly if he can build off of his 220 yard explosion against Green Bay in the NFC Title game.) Or will it be Jimmy G, showing the world that he can get it done, and that San Fran is more than just a dominant run team?
-
The obvious choice seems to be either Mahomes or Garoppolo, but it's not as much of a lock as maybe we first thought. In fact, I wouldn't be surprised if we ended up with a defender taking home the award, or for the first time ever, perhaps even a tight end. Afterall, both the Chiefs' Travis Kelce & the 49ers' George Kittle are more than capable of leaving a huge impact on Super Bowl 54.
-
As always, I appreciate all of the support, and would love to get your thoughts in the comments section below - who do you believe will be named Super Bowl 54 MVP? Mahomes? Garoppolo? Or perhaps another less "marque" position?
----