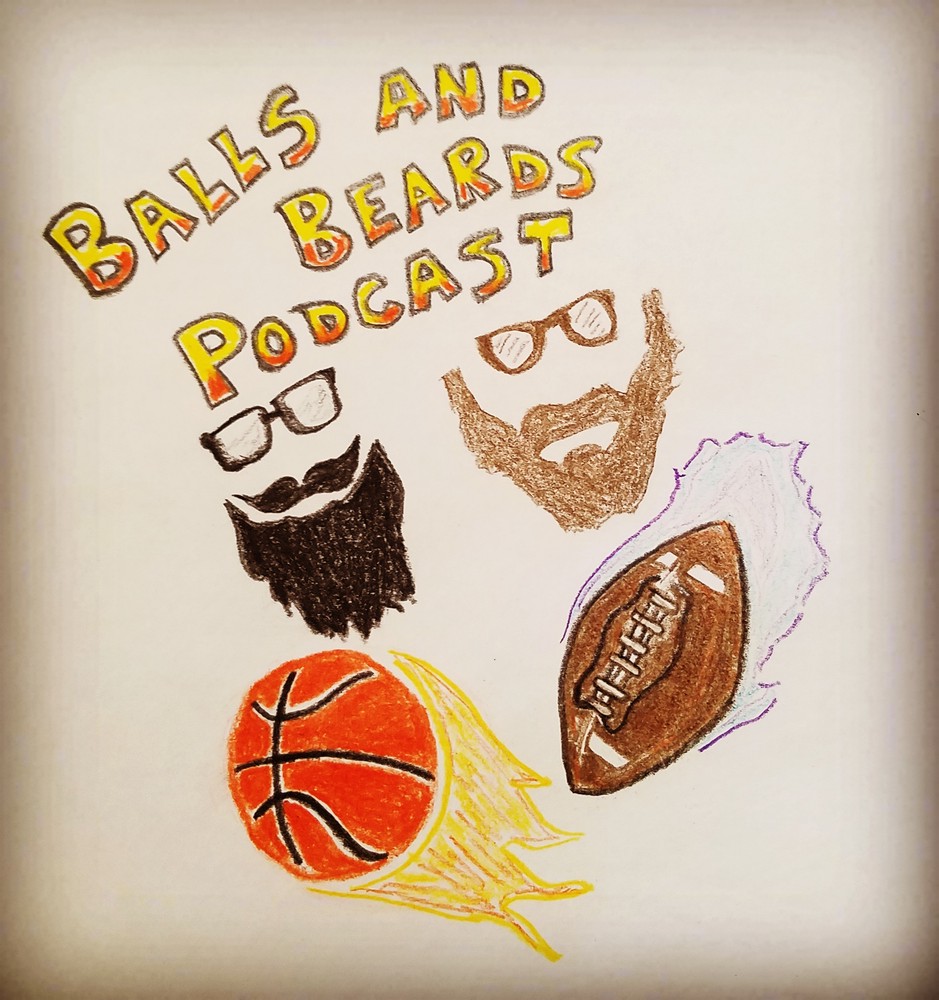 THE BALLS AND BEARDS PODCAST
It's an exciting time for us sports nuts out there. The NBA is in the midst of its "play-in tournament", and while the Eastern Conference opening games were duds, last night's two Western Conference showdowns were exceptional. It took some late heroics, and a shot-clock beating long 3 from LeBron James to lift the Lakers past the Warriors and send the defending Champs into the postseason as the #7 seed. Steph Curry poured in 37 as Golden State got out to a 13-point halftime lead. The Lakers rallied in the second half and got big contributions from Alex Caruso (14 points in 30 minutes) and a triple-double effort from LeBron (22 points, 11 rebounds, 10 assists).
The NBA playoffs start this Saturday as all but two of the opening round playoff series are now set. The winner of the Wizards/Pacers showdown will take on the top seed in the East, Philadelphia, and the winner of the Warriors/Grizzlies matchup will draw the top seed in the West, Utah Jazz.
No disrespect to last year's "bubble", but I think all of us fans are eagerly anticipating a return to actual playoff basketball. While fans are still limited in arenas, they are able to be there, and in increasing numbers as of late. The fact teams will actually have the opportunity to play in their home arenas, in front of actual fans, should help to put some of the intensity & heightened energy that we are used to seeing, back into the postseason.
With the NBA postseason excitement now here, it is the perfect time to tell you all about the 'Balls and Beards Podcast'. First a little backdrop about myself before we dive into the details of the Podcast.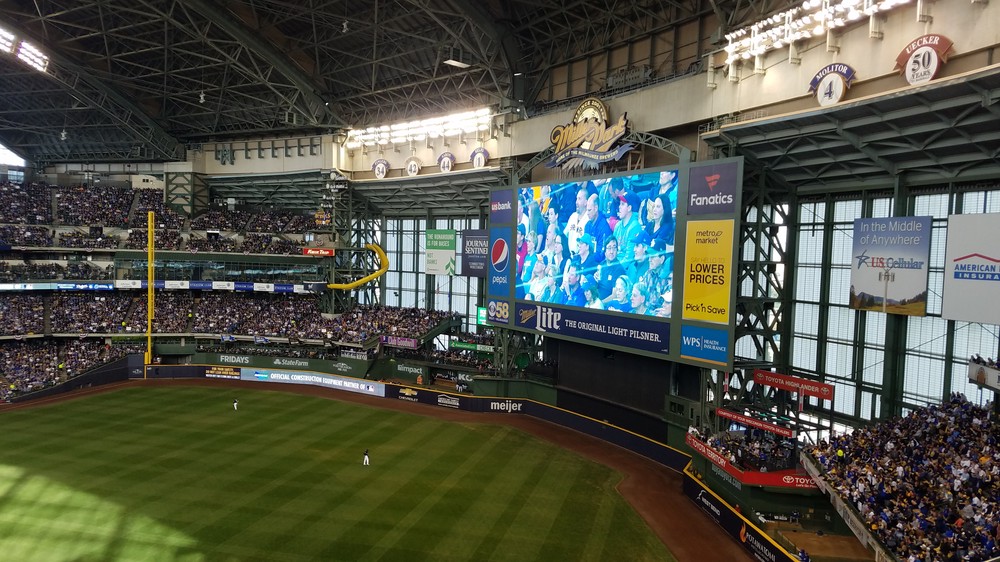 I am originally from Wisconsin, so I grew up a huge Packers, Bucks, Brewers, and Wisconsin Badgers fan. In fact, if you don't declare yourself a Packers' fan by age 12, they kick you right out of the state (kind of kidding lol). The recent successes of the Bucks & Brewers have been exciting to say the least - it's not exactly easy to build perennial winners in one of professional sports (smallest markets) - although I disagree with that sentiment as "smaller markets" because the entire state literally backs these franchises not just the Milwaukee metro area.
I played baseball, football, and basketball throughout my youth, and continued through high school, and played baseball for a period of time (albeit briefly) at the collegiate level. My passion for sports has always been there, with these three in particular being my specialties.
After writing about various sports topics over the past few years, including previewing the NCAA tournament with "bubble updates, projecting the NCAA tournament field, etc" weekly college football top 25 rankings, season previews, and also different forays into the NFL, NBA, and MLB (I also covered the last FIFA World Cup extensively in 2018), the idea of launching a podcast had been kicking around in the back of my head for a while now.
I wasn't sure about launching one by myself, I knew I wanted a partner, and then a random sports conversation with a good buddy and former co-worker of mine, Mikee this past fall led to the creation of the "Balls and Beards Podcast". A couple of guys with some facial hair lol, and a penchant to chat about the NFL and NBA in particular, and it just made sense - Balls & Beards it is!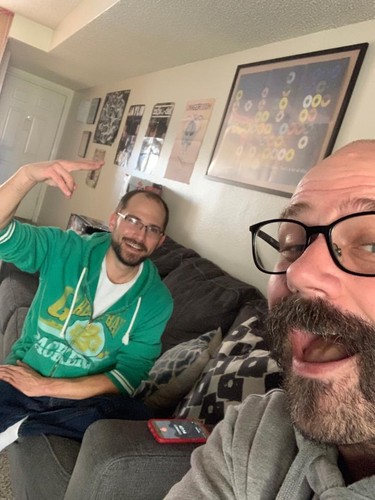 Mikee is a southern california guy and a big Lakers' fan. He also happens to be an Arizona Cardinals fan as far as the NFL goes, which is interesting considering southern california is most primarily occupied by an interesting mixed pot of Rams, 49ers, Raiders, and Chargers fans - pretty much in that order.
With the Lakers of course very much back to relevance, and the Bucks developing into one of the league's better regular season teams over the past 3 seasons, we bring a unique blend of perspectives to the fold. The sports gods have certainly been favorable this past year when it comes to our sports' franchises and giving us plenty of fodder to discuss & dissect. Whether it was the Cardinals landing D-Hop before last season, or signing JJ Watt this past off-season, or the Packers' coming up short in the NFC Title game, and then the subsequent Aaron Rodgers drama, or the injury-plagued Lakers, or Bucks signing Giannis & Jrue Holiday to extensions, our favorites franchises have kept us plenty busy.
We don't limit ourselves to just these franchises, however, we cover everything NFL & NBA related. If you're looking for draft insight, previews & predictions, enhanced stats, tidbits you might not know, we've got it all. Which leads me to my next exciting announcement:
We just published our 26th episode yesterday - our "NBA Playoff Extravaganza" with full series' breakdowns and predictions. If you're an NBA fan, or even just a casual pro basketball fan, we've got the armchair analysis you're craving! Checkout our latest episode - we'll get you completely up-to-date before the playoffs officially tip-off this Saturday!
We appreciate the support, and look forward to continuing to build and expand the podcast. As we continue to grow and improve, we hope you can be a part of it. Come check us out today, and if you enjoy our content, and would like to help support us, please checkout our Patreon page as well! Looking to collaborate at all? Are you a fan of another NFL or NBA franchise, and would like to share some input about one of your favorite teams on our season preview editions or would like to be featured as a special guest - just reach out to us and we'll make it happen!
PODCAST:
Anchor:
https://anchor.fm/ballsandbeardspodcast
Apple:
https://podcasts.apple.com/us/podcast/balls-and-beards-podcast/id1543096694
Google Podcasts:
https://www.google.com/podcasts?feed=aHR0cHM6Ly9hbmNob3IuZm0vcy8xMzM3ZDU1OC9wb2RjYXN0L3Jzcw==
Spotify:
https://open.spotify.com/show/1d0pkpFV3eh9OUHGasztLp
Breaker:
https://www.breaker.audio/balls-and-beards-podcast
Pocketcasts:
https://pca.st/elzr99vw
RadioPublic:
https://radiopublic.com/balls-and-beards-podcast-G7yvjp
PATREON:
https://www.patreon.com/ballsandbeardspodcast?fan_landing=true
IG:
@ballsandbeardspodcast
Email:
ballsandbeardspodcast@gmail.com