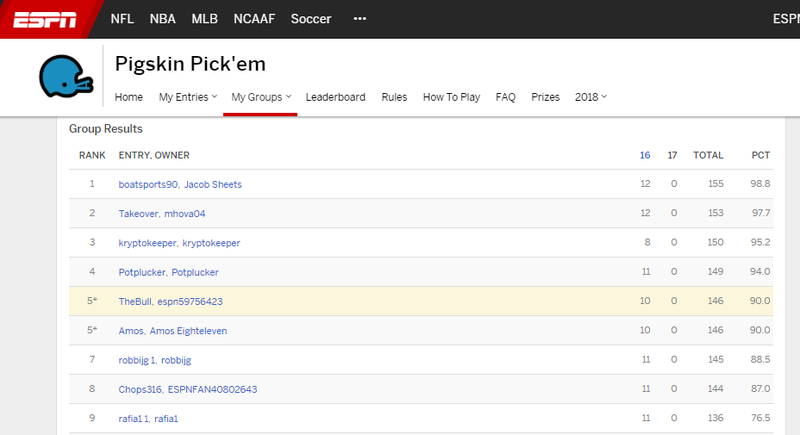 Boatsports extended his lead to 2 games over Takeover while kryptokeeper fell back to 3rd place. Potplucker remained 4th and I remained in a tie with Amos for 5th place. Last week of the season to move up. All games are division games so there will likely be some surprise winners. Good luck with your picks.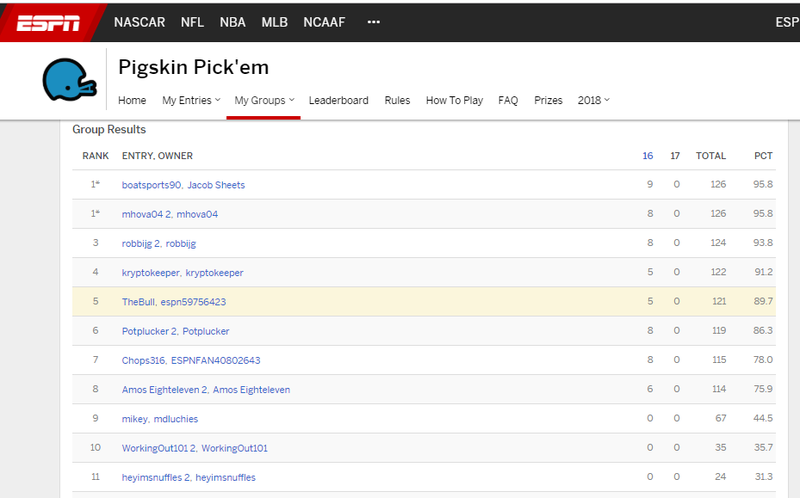 There is now a tie at the top of this group between boatsports90 and mhova04. Everybody had a pretty tough week in the spreads category with myself and kryptokeeper only hitting 5 picks each. The spreads will have locked in early in the week and won't reflect the changes from teams deciding to sit out their stars to prevent injury or to rest for the playoffs. Good luck!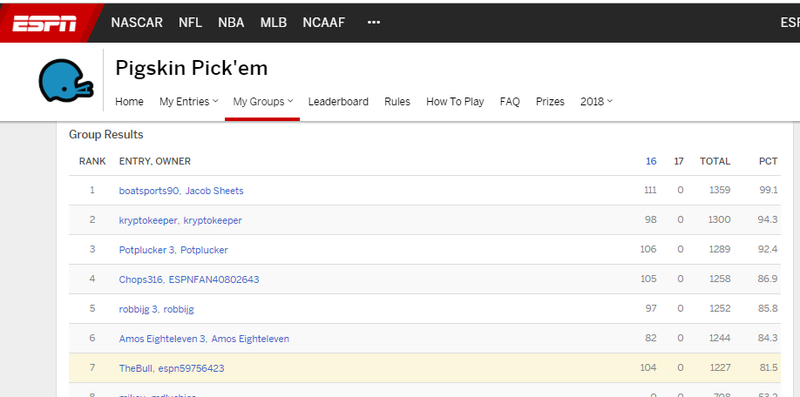 The top 3 in this group look fairly safe but anything is possible if there happens to be multiple upsets that happen. Chops moved into 4th place this week but still 31 behind 3rd place potplucker. We'll see if anyone can move up the standings or if they'll remain the same.
This is the final week of the regular season so all these contests end this week. I will post the final results and payout the winners sometime next week. Thanks for playing!