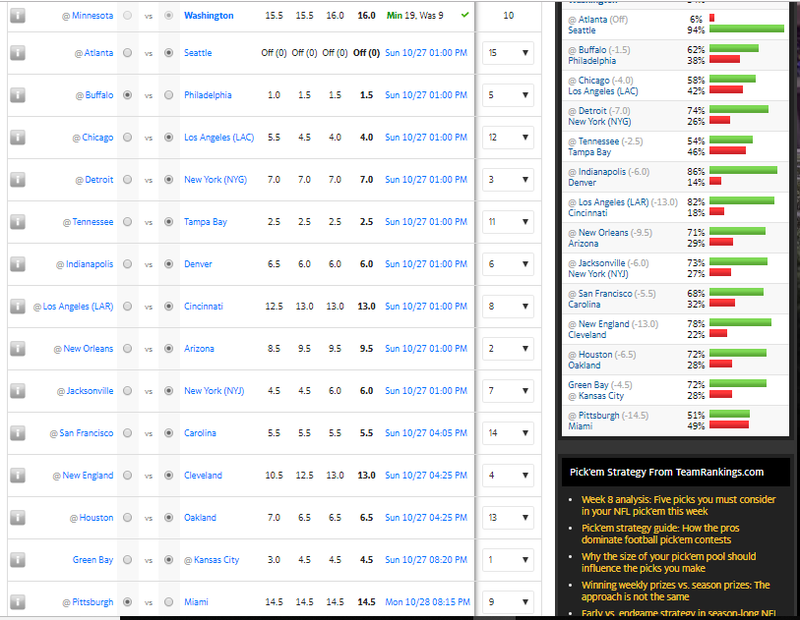 Here are my week 8 spread picks and my confidence on each pick. Last week I went 6-8 and accumulated 54 points. I hit my top 4 picks nailing my 14, 13, 12, 11 point picks as there were only 14 games last week. This week offered a big advantage as the Atlanta vs Seattle spread was set to off and Seattle is a 7 point favorite. So if they win the game, they get me the points. When I first filled out this card I literally had all underdogs which I think is a bad sign for me this week. Generally all underdogs do not cover. I did change a few taking the Bills as a slight home favorite and the Steelers to cover vs the terrible Miami squad that somehow has managed to cover the last 2 games. I hit the Thursday game taking the Redskins +16 as the Vikings ran out the clock instead of punching it in for the last minute TD that would have been the cover and caused my pick to lose.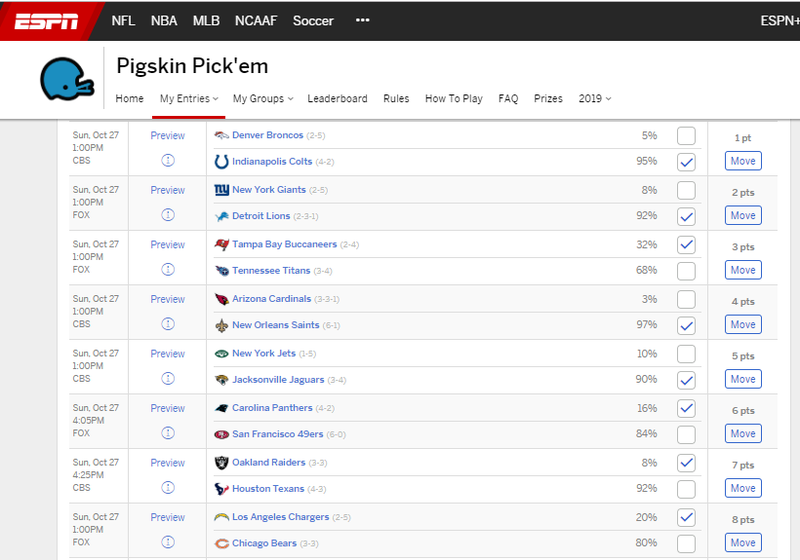 Above are my straight up winner picks by confidence points. Even though I picked the Redskins to cover, I had the Vikings as my second highest rated team to win this week behind the Steelers. Last weeks picks went 10-4, I lost my 1 and 2 point picks along with my 9 and 10 point picks. I had the Chargers to win and they had like 4 chances but blew every one of them. Two TDs called back, a penalty on the goal line and a lost fumble in the waning seconds did them in.
Those are all my picks good luck with your picks/bets!