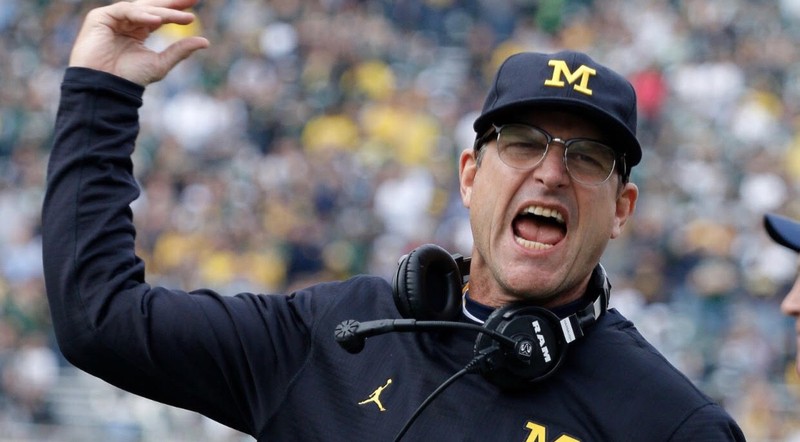 The University of Michigan Wolverines got their season started on Saturday with a disappointing loss to the Notre Dame Fighting Irish. That got me thinking about their head coach Jim Harbaugh. He is now just 8-8 in his last 16 games for Michigan and has me wondering if he is the most overrated coach in college football? For a point of reference, Urban Meyer has lost 8 games total in his 6 years at Ohio State.
But before I rip into him anymore, let's look at where he came from, as Harbaugh does have a special place in my sports heart since was a Chicago Bears QB in my youth.
Jim Harbaugh comes from the ultimate sports family. His dad, Jack, coached football and his brother, John, is a Super Bowl Champion coach for the NFL's Baltimore Ravens.
Harbaugh was a highly recruited player out of high school and could pick any university he wanted to spread his wings. He would end up playing for the Hall of Fame coach, Bo Schembechler, at the University of Michigan. He would have to wait a few years to get his shot but he would come into form in 1986 and have a fantastic year. Harbaugh would lead the Wolverines to be Fiesta Bowl Champs and would win the individual award of the Big Ten's Most Valuable Player.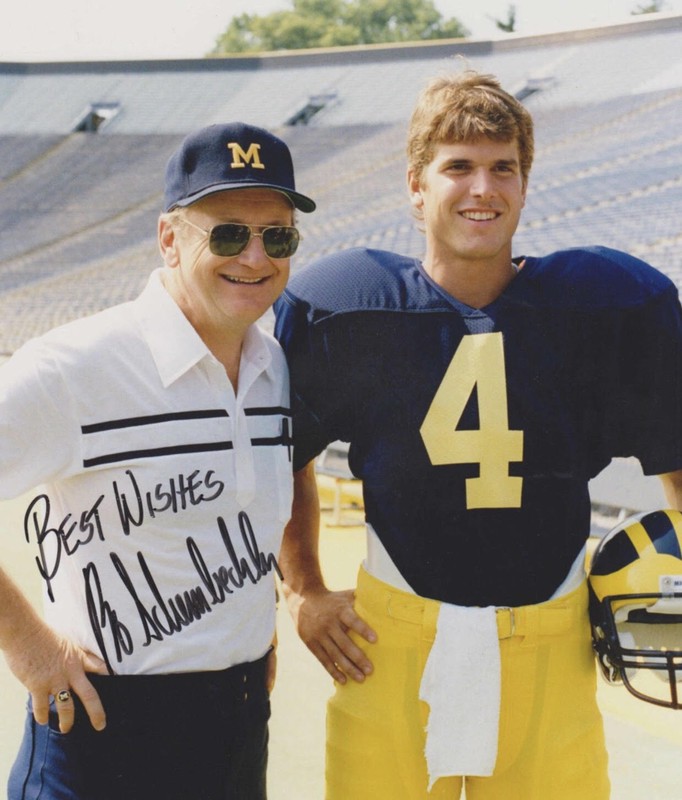 The Chicago Bears were just two years removed of the 1985 Super Bowl and still had a ton of talent on the team. But Jim McMahon was often injured and wearing out his welcome in Chicago so the Bears selected Harbaugh in the first round of the 1987 NFL Draft. I was 9 years old when that happened and I was a die hard McMahon fan so I was anti-Harbaugh, at least initially.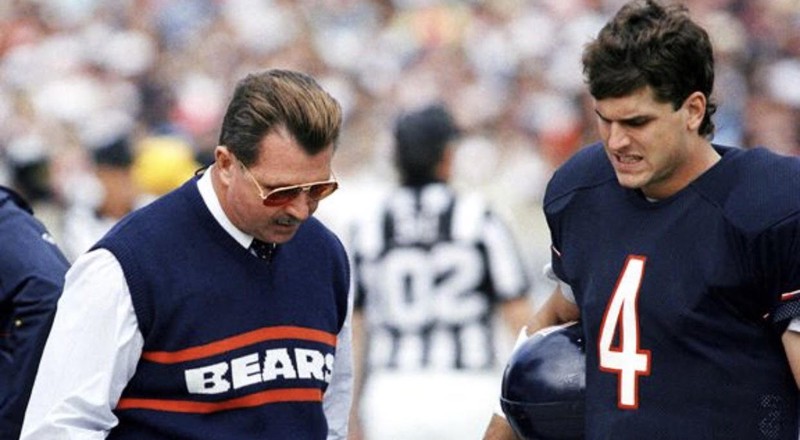 But Harbaugh would see significant action in his second season and he had some legendary arguments on the side line with Bears head coach Mike Ditka. I will always remember my dad yelling at the TV along with coach Ditka because Harbaugh would often audible out of the play that was called because he thought he knew better than the Bears coaching staff. Now that all makes sense 😊!
It would be an up and down career in Chicago for Harbaugh and after a 7-9 season in 1993, he was done. The Indianapolis Colts would sign Harbaugh and it gave him a new lease on life. He would have the best year of his NFL career and even led the Colts to the AFC Championship Game. Harbaugh would be named the NFL Comeback Player of the Year and would make his first and only Pro Bowl.
He would never get that Super Bowl ring though in Indy and would bounce over to the Baltimore Ravens and eventually the San Diego Chargers before hanging it up.
The University of San Diego came calling in 2004 and Jim Harbaugh took his first head coaching job. It would only take him two seasons to win a championship and would even repeat in his third season. But that was the little known about Pioneer League, not the NCAA Big Boys.
Harbaugh would make the jump to Stanford University in 2007 and have a lot of success. He would coach one of the top teams in the PAC 12 and even went 11-1 with current Indianapolis Colts starting QB Andrew Luck. The duo just missed out on the National Championship game but did enjoy a huge bowl win.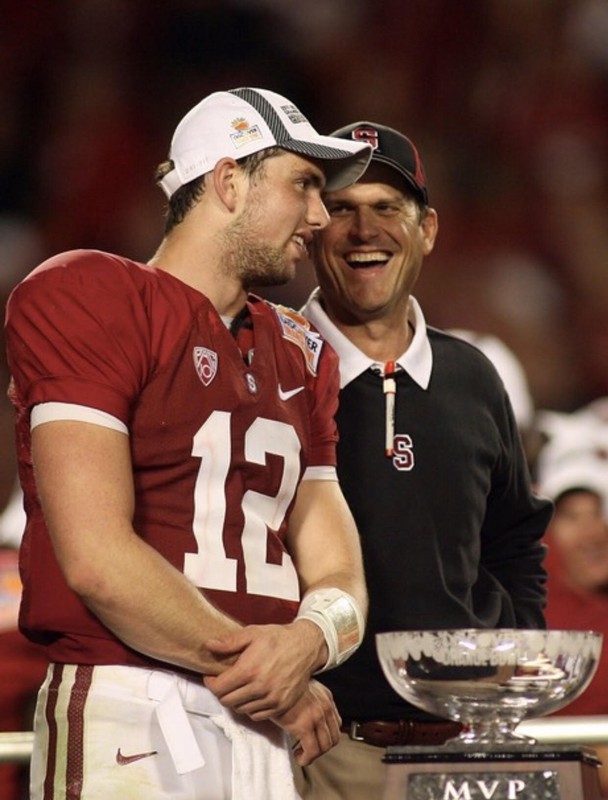 And then the NFL started to pursue Jim Harbaugh. There were several teams that were interested in the coach but for some reason the Chicago Bears never showed much interest. I never could understand why? None the less, the San Francisco 49ers would hire Harbaugh. It would not take long for him to have some big success as he led the 49ers to Super Bowl XLVII with controversial Colin Kaepernick starting at QB. It was a family affair as Jim would go up against his brother John and the Baltimore Ravens. John would get the upper hand and the win.
The University of Michigan took notice of the success of Harbaugh and went after their former QB. It seemed like this would be a match made in heaven. Former star player returns home to coach. How could this possibly go wrong? Harbaugh had won at every level he had coached and now had the keys to one of the top 5 premiere football programs in the country. The fans loved him, the players loved him, and the alumni gave him their full support.
Harbaugh stepped in in 2015 and would go 10-3. That was not great but a pretty good start as he was now getting his first recruiting classes going. His second year was also 10-3 and the fans were getting geared up for the ever special third year. That is usually the year that a new coach takes the big leap forward. But Harbaugh and his Wolverines would struggle. They would only go 8-5 on the year and just 5-4 in the Big Ten.
So what should everyone expect heading into the 2018 season? Michigan started the season ranked #14 and had National Championship hopes. It is Harbaugh's 4th year and no more time for excuses. Only they lost on Saturday to Notre Dame. As I said earlier, that makes Harbaugh just 8-8 in their last 16 games. They are not trending upward, but instead are trending down.
Michigan may be 0-1 but they have a cake walk over the next 5 weeks. They will likely be 5-1 and back near the top 10. But then they will face #4 Wisconsin, #11 Michigan State, and #10 Penn State all in a row. What will their record be at the end of that streak? And they will finish up their Big Ten regular season on Saturday, November 24th at Ohio State. That game may very well be the make or break game of Jim Harbaugh's career.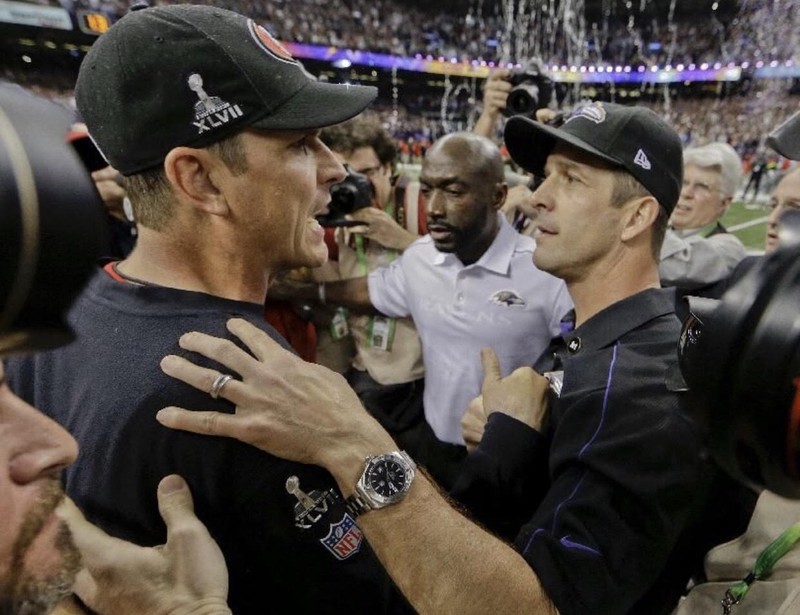 Can I make the statement that Jim Harbaugh is the most overrated coach in college football? Not at this point. He has had too much success prior to the Michigan job. But this season may weigh heavily on the future of Harbaugh's coaching career and legacy.