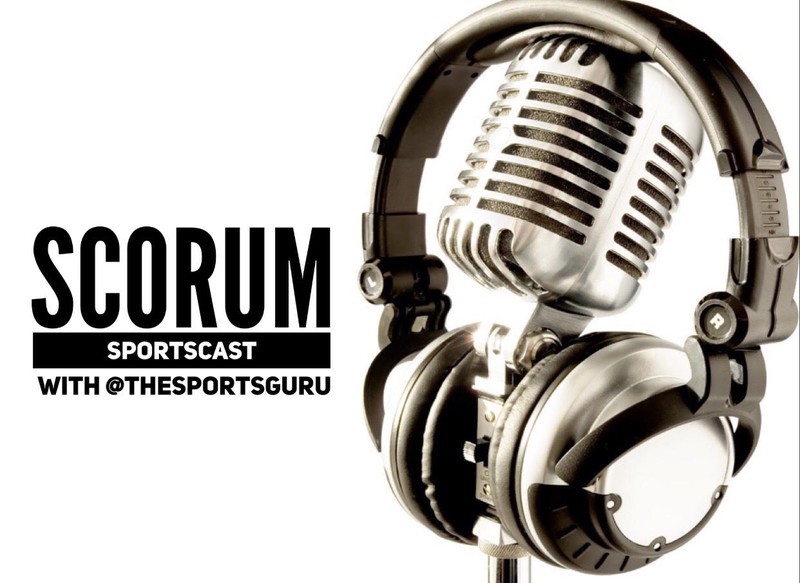 I am thrilled to announce my 180th Scorum Sports Cast! You can find me @thesportsguru and I will be giving you the best 5-10 minute sports rants here on Scorum every day. On today's episode I will talk about one of the all-time great wide receivers in the NFL, Larry Fitzgerald.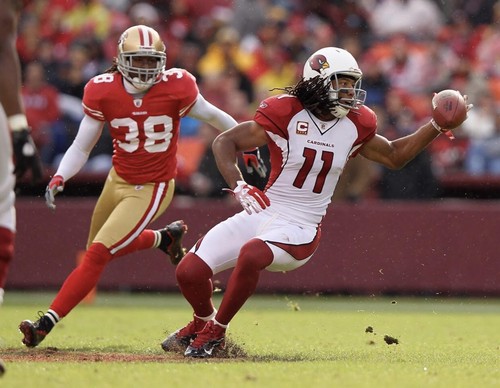 News broke today that the Arizona Cardinals will have their best wide receiver back for at least one more year. Larry Fitzgerald announced that he has signed a one year deal to return to the field for his 16th season.
Fitzgerald had hinted that this past season would be his last but he has changed his mind and I am happy to see that. The Cardinals hired Kliff Kingsbury as their head coach a couple week ago and I think that decision is what brought Fitzgerald back.
Saying that Kingsbury will be a pass happy head coach is an understatement. At Texas Tech, Kingsbury first played in and then coached the "Air Raid" Offense. He will bring the principles of that passing attack to Arizona and that will mean that Fitzgerald will have the opportunity to see the ball a lot.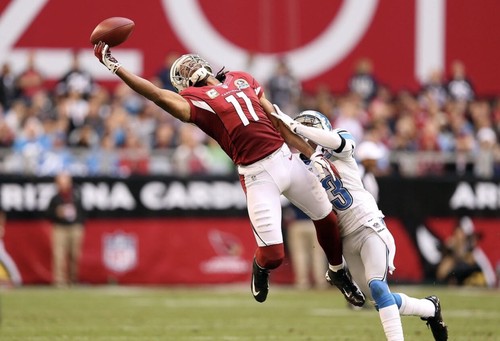 His numbers were down last year but still good. And Josh Rosen was a rookie quarterback and should take a big step forward next year.
Fitzgerald is one of the hardest workers in the NFL and he is in phenomenal shape. He works our year round and has the physique of a 25 year old. He also has some of the best hands to ever catch a ball and I think he has plenty of gas left in the tank.
I have Larry Fitzgerald as one of the best wide receivers ever. I can't put him above Jerry Rice, but he is not too far behind. Do you think he is an all-time great?
I would love to tell you all about it in my new Scorum Sports Cast. To check out my 180th show just click the play button below. I look forward to hearing your input and comments. Cheers!