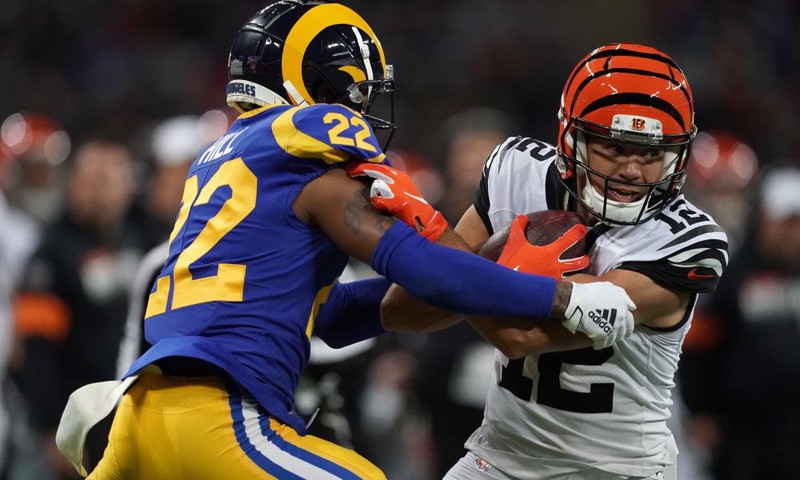 By Zane Miller
The Cincinnati Bengals will face the Los Angeles Rams in Super Bowl LVI, the 102nd overall championship in the history of the NFL. The two teams have never previously played against each other in a championship matchup.
The Bengals come into the game at 0 for 2 in their previous Super Bowl appearances, losing in the 1981 and 1988 seasons, both of which coming against the San Francisco 49ers. However, the team is looking to right the ship with their first championship in franchise history.
The Rams, on the other hand, are 3 for 9 in their previous championship appearances, winning in 1945 as the team was in Cleveland, 1951 in Los Angeles and 1999 in St. Louis. However, the team has struggled in its most recent title contests, losing in 2001 and 2018 to the New England Patriots. The Rams are also looking to follow the lead of the 2020 Tampa Bay Buccaneers and become the second team in a row to win the Super Bowl at their home stadium.
Out of the 256 potential Super Bowl matchups, 52 of them have occurred so far.
The most common matchup out of the ones that could still be possible to re-occur remains the Cleveland Browns v. Detroit Lions, as the teams have faced each other four times, coming in 1952, 1953, 1954, and 1957.

Follow me on Twitter: https://twitter.com/Zmiller_82