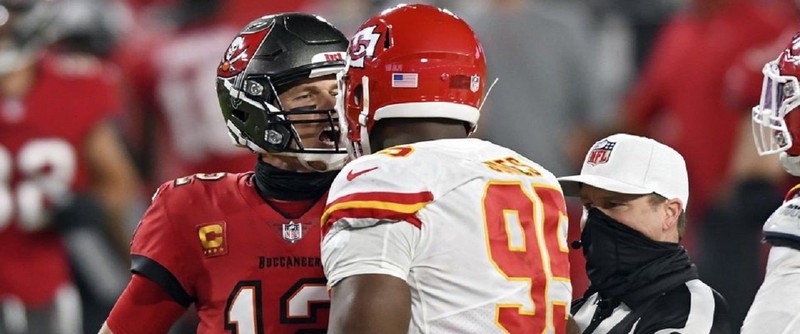 By Zane Miller
The Kansas City Chiefs will take on the Tampa Bay Buccaneers in Super Bowl LV, which is also the 101st championship to be awarded in the NFL as a whole. The two teams have never previously played against each other with a Lombardi Trophy at stake.
The Chiefs are 2 for 3 in their past Super Bowl appearances, as they fell in the Super Bowl I following the 1966 season as members of the American Football League, before claiming the victory in Super Bowl IV after the 1969 season, also as members of the AFL. In 2019, Kansas City took their first championship as members of the NFL with a 31-20 win over the San Francisco 49ers, and the team is looking to go back-to-back against the Buccaneers.
Tampa Bay joined the NFL in 1976, but have only made one prior Super Bowl appearance in their team's history. However, the Buccaneers took full advantage of their lone opportunity, as they defeated the Oakland (now Las Vegas) Raiders in Super Bowl XXXVII to win the 2002 title. The Bucs will be looking to keep their undefeated streak alive with a win over Kansas City and become the first NFL team to win a championship on their home turf since the 1965 Green Bay Packers.
Out of the 256 potential Super Bowl matchups, 51 of them have occurred so far.
The most common matchup out of the ones that could still be possible to re-occur remains the Cleveland Browns v. Detroit Lions, as the teams have faced each other four times, coming in 1952, 1953, 1954, and 1957.

Follow me on Twitter: https://twitter.com/Zmiller_82