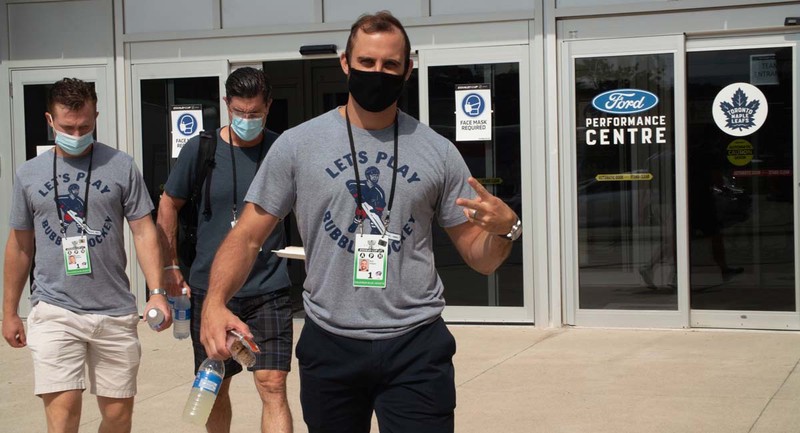 The Toronto Maple Leafs have gone all in, acquiring former Columbus Blue Jacket's captain Nick Foligno for a first-round pick in the 2021 NHL Entry Draft and a fourth-round pick in 2022. Columbus also sent forward Stefan Noesen as part of the deal to Toronto.
"When the opportunity came to come to Toronto, I just felt it was the right move. I felt it in my gut that it was just where I wanted to go and try to help. Knowing how good that team is already, I am trying to come in there, play my style of game, and make an impact that way." stated Foligno in a TSN TradeCentre interview, discussing his first reaction to the trade to Toronto.
Although this was a hefty price to pay for a 33-year-old pending UFA, it seems as though Maple Leafs GM Kyle Dubas is going all in, and may feel that Foligno will be a perfect fit in the already experienced and skilled Maple Leafs lineup. Adding a strong defensive forward like Foligno will give coach Sheldon Keefe lots of flexibility to play with the lines.
Nick's father, Mike Foligno also played for the Maple Leafs from 1990-93, and was on the team when the Leafs lost to the L.A Kings in the 1993 Eastern Conference Final after the infamous no-call by referee Kerry Fraser.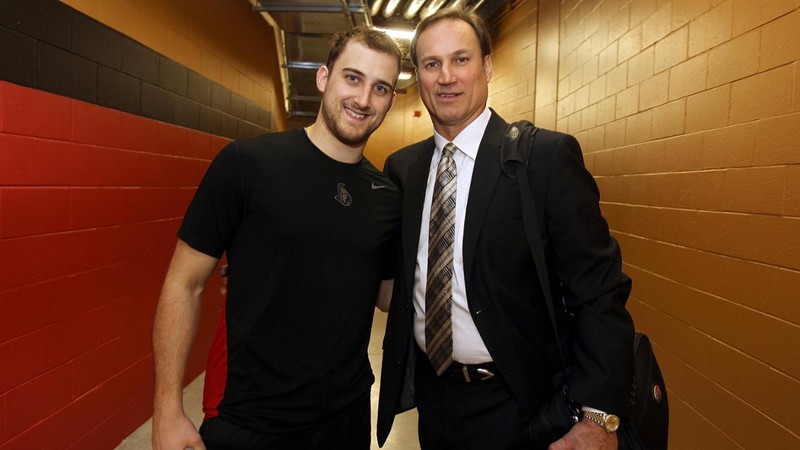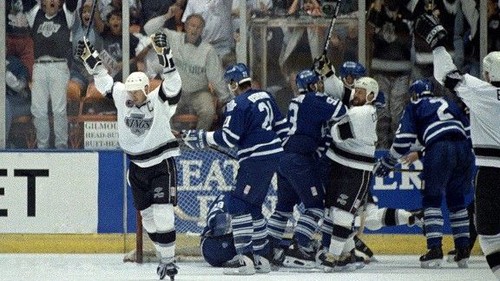 Fans in Toronto can still vividly remember the missed Wayne Gretzky high-stick on Doug Gilmour, including Nick himself who joked "I'm not a big fan of Kerry Fraser after that, my dad talks about that to this day, and [that run] is ingrained into that city. I'm looking forward to going on another one, and being the next Foligno to do so and joining a great team that has already done a lot of work to get in a position to be talked about in that way…as a team that can that can do some damage in the playoffs."
Nick Foligno's defensive game, strong leadership and mental strength is a massive benefit to the already skilled and experience Maple Leafs lineup that look ready to take a long playoff run for the Stanley Cup.

Former teammates and fans expressed massive gratitude toward their former captain, who will be greatly missed in Ohio.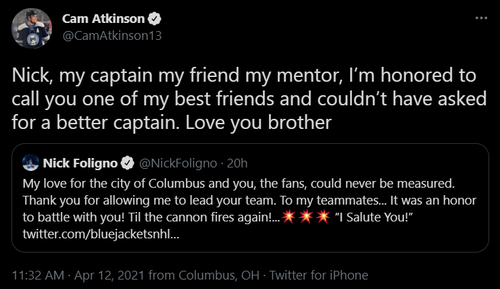 How do you think Foligno will help the lineup?
Do you think Kyle Dubas overpaid in the trade?
Do you think the Leafs are equipped to make a long run in the playoffs?