The Cup has arrived and is now sitting where it belongs. On top of my entertainment unit!!! My fantasy hockey championship is now complete. The money won was nice but in the end, it is the bragging rights and having your name on the trophy that means the most when it comes to these leagues. I would have received the trophy earlier but I had to wait for my team name to be engraved on it. Run and Gun Oilers are forever enshrined. It has been a long hard road and 7 years of painful finishes but it is all worth it now that the cup is mine for the next year. I like it so much I think I am going to have to do whatever it takes to make sure it stays right where it is at the end of next season.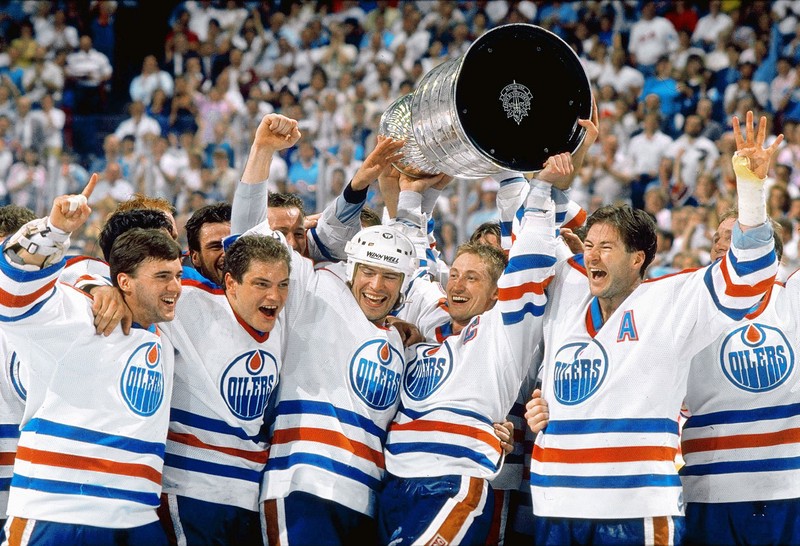 A couple of weeks ago I posted about my run to the fantasy hockey finals. It was special because in the 7 years I have been part of the hockey pool, I had never made the playoffs. A feat that was frustrating considering the quality of the players I have. It is a keeper league so improving your team took patience and savvy moves. The issue holding me back over the course of history in this league was goaltending. A blockbuster trade on deadline day turned out to be the difference maker and the boost I needed to see my team take a dominant run to the finals. I traded away Artemi Panerin and a 1st round pick for Sergi Bobrovsky. Bobrovsky would string together a run that had my team flying high. Not only was he winning games and putting up a great SV% and GAA, but he was also recording shutouts by the handful. A category that can be a huge difference maker in our league. I jumped out to an early dominant lead in the final and I never looked back winning 7-2-2.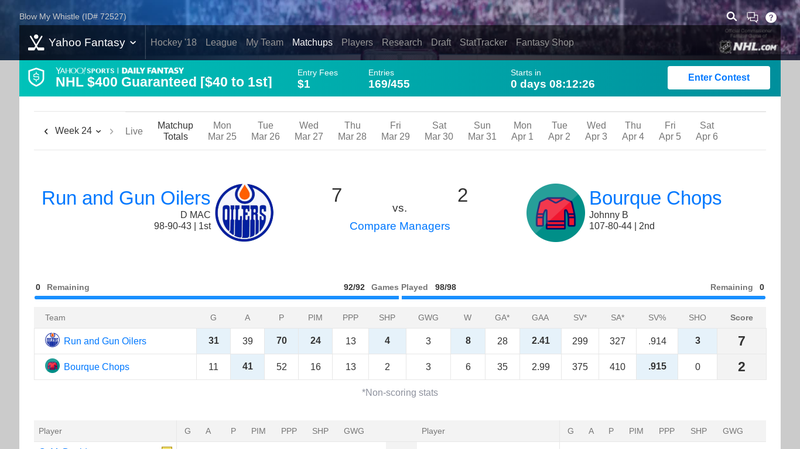 It has been two weeks since my championship but with keeper leagues, the season never ends. I have been receiving trade inquiries already. We are allowed 9 keepers in our league which means we have some big decisions to make before next season starts. The 9 keeper rule actually came into play for me during the finals. In order to maximize the number of man games I was getting from my team, I dropped two very good players for mid-tier players because my guys were going to be sitting on the bench. I had to decide at that point if I was willing to keep either of the two players and I chose to drop them for the better odds of winning right now. They were not going to make it as keepers on my teams but they could have made good trade bait for better picks in the draft next year. I figured a championship now was more important.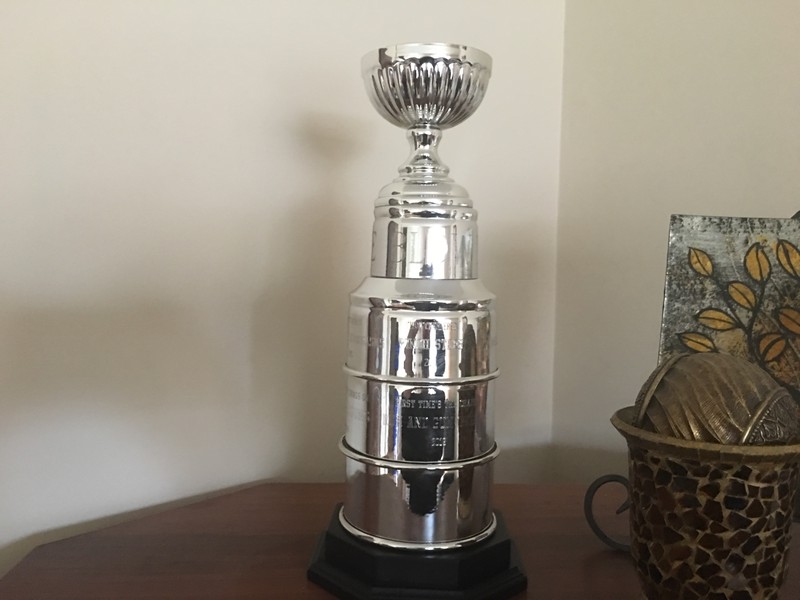 NHL WILD PLAYOFF RIDE
With only two games left to play it is safe to say that this has been the wildest start to an NHL playoff season that I can ever remember. Upsets and Cinderella stories are normal but to have them happen on such a large scale is simply unheard of. Typically the first round is where the favourites shine and try to advance in as few games as possible to save energy for the tougher teams ahead. This year those teams are getting more rest than they could have ever expected. It has been the year of the upset and this hockey fan is absolutely loving every minute of it.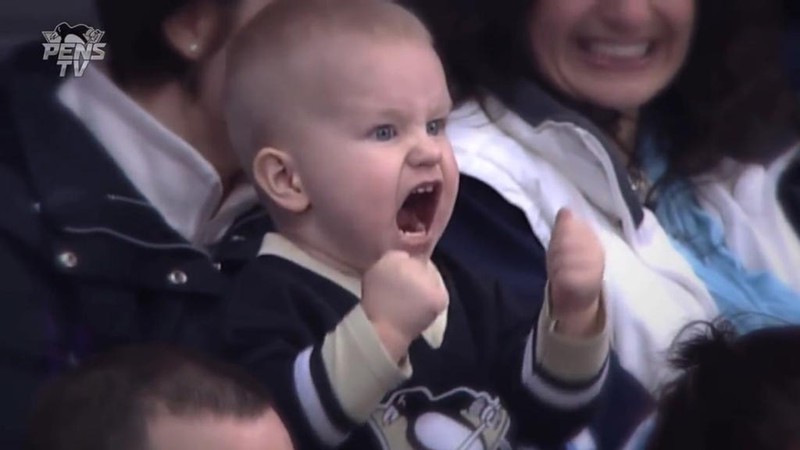 Being an Edmonton Oiler fan, it has been a long time since I have been able to cheer for my team in the playoffs. In fact, other than the excitement of Connor McDavid, it has been an absolute train wreck. This means that my playoff allegiance is up for grabs every year. There are a few teams that I enjoy watching and will cheer for but otherwise, I tend to hope for the underdogs. There is something about seeing a team that has been counted out and given little shot at winning step up and wow the league. We occasionally have a team that surprises and wins a series that they were not expected to win but for the most part, the top teams manage to find a way to win in the first round of the playoffs. This year that theory has been blown right out of the water as so far, all 5 of the competed series have been won by the underdog team.
The remaining three series are all set to go to a seventh game where anything can happen. Now, according to the numbers, the New York Islanders were not technically the underdog and they had home ice advantage. However, most analysts and fans had picked the Pittsburgh Penguins as the favourites against an Islander team that had finished far higher in the standings than anyone would have predicted. Not only did the Islanders beat Sidney Crosby's Penguins, but they swept them in four games and looking back the series was never really close. This would make for a normal first round in the playoffs but this is only the tip of the iceberg. This season saw a record performance from the Tampa Bay Lightning. They managed to win 62 games and finish with 128 points in what can only be described as a dominating regular season. Their play had many talking about their place in history as one of the best teams ever. Many had all but given them the Stanley Cup before the season even started. As it would turn out, Tampa was swept out of the playoffs in four straight by a Columbus BlueJacket team that barely made the playoffs at all.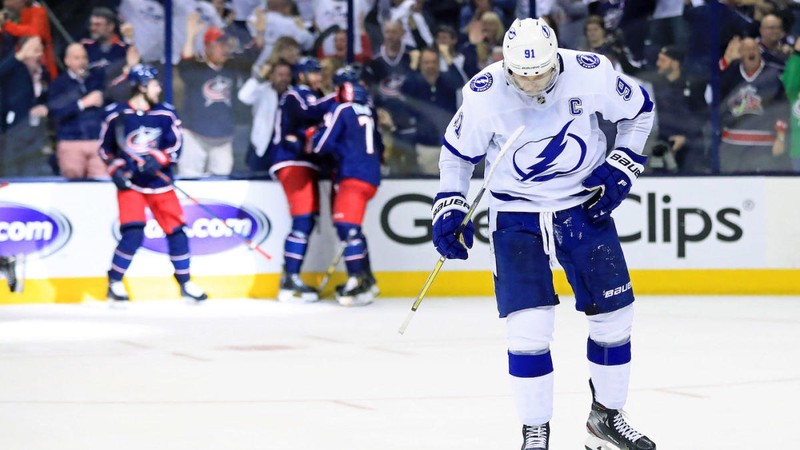 Last playoff season there were no 4 game sweeps and already we have had two of the most improbable broom dustings already this year. The western conference has been the same. The number 1 seed Calgary flames completely collapsed against the 8th seeded Colorado Avalanche. For the first time since the wild card era, both conference winners were ousted in the first round. It is hard to call the Blues beating the Jets an upset. They were tied with 99 points this year but the tale of each teams season is very different. St. Louis rebounded from a rough start to be the best team of the second half behind the hot play of their rookie goaltender. Nashville losing to Dallas, however, is considered a huge upset. The Preds have been knocking on the door of a championship for the past few years and have always been a tough out in the playoffs. The Stars made it in with a wild card birth and were able to take it to the Predators and win in 6.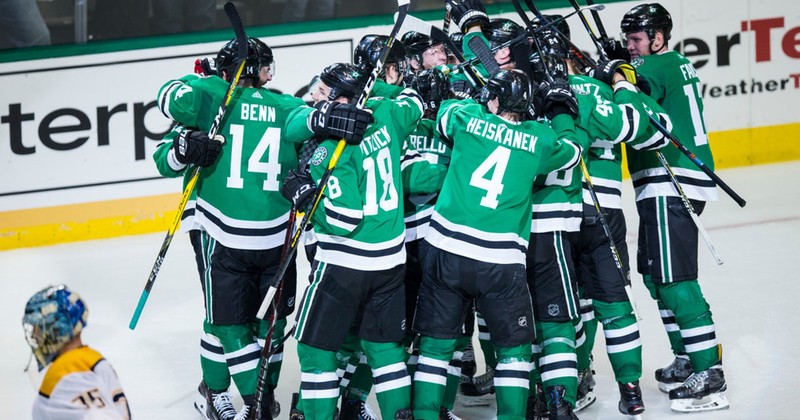 All that is left to complete the wild card sweep is for the Carolina Hurricanes to beat Washington tomorrow night. They kept the series alive last night with a big home win in game 6 and have a chance to be part of NHL history is they can beat the Capitals tomorrow. It would be the first time all four wild card team advanced to the second round of the NHL playoffs. I am praying for a Carolina win. What better than to be able to witness history. I think this level of parody is great for any league. It gives these markets that didn't expect great things something big to cheer for. Watching the Columbus BlueJackets make a run at the cup is a much more exciting story to me than watching the Lightning continue to dominate through the playoffs like they did all season.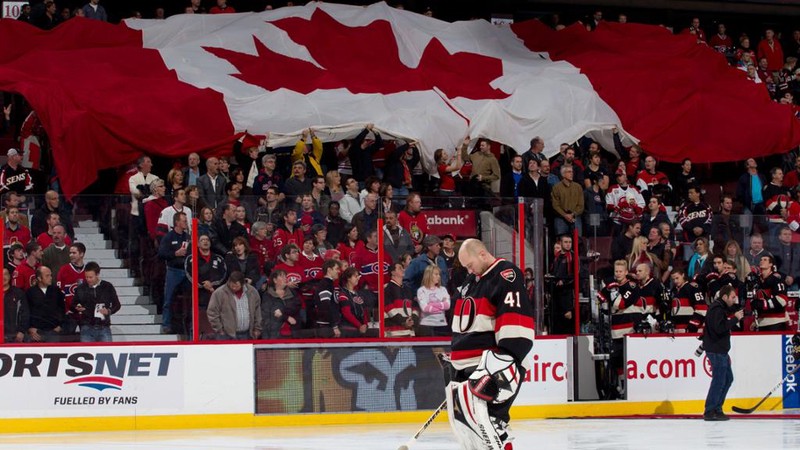 As a Canadian, I tend to cheer for Canadian teams to do well. It has been forever since a Canadian team has won the Stanley Cup and we are itching for any Canadian team to make the final. Our hopes have been squashed again this year with Calgary and Winnipeg losing in the first round. It has been left to the Toronto Maple Leafs to carry the Canadian torch. I will be hoping for them to upset the Bruins tonight and that is a hard thing to do considering that I am far from a Maple Leafs fan. I will bury my dislike and cheer for the Buds to be Canada's last hope for glory.
What are your thoughts on the NHL playoffs so far? Are you as excited as I am about the upsets? How did you do in your fantasy hockey league? I look forward to hearing from you.