Well it's been about a month since I last wrote about my beloved Oiler's. After escaping the month from hell with a shocking 6-4-1 record, things have been a bit of a roller coaster. The flaws in the special teams started to crack. The lack of scoring depth has become even more glaring. A new starting goalie has emerged. A eyebrow raising trade was made. A new coach has been hired. And the Oiler's are barely clinging to life in the playoff race.
The Oiler's ended November with a record of 12-11-2, leaving the month at 6-7-1 a step back from October but not horrific. The big glaring hole in the middle of November where the Oiler's went 1-6-0 and ended up firing head coach Todd McLellan. Things have stablized a bit since the firing but it's going to take a major effort by the team to recover from that 1-6-0 stretch.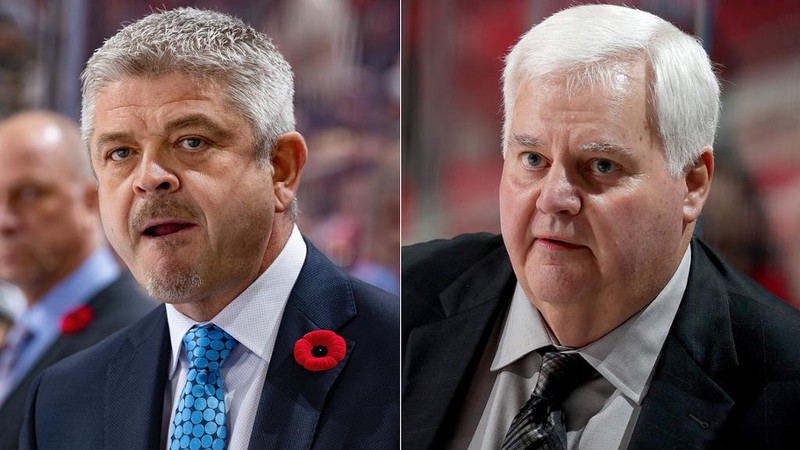 McLellan really seemed to struggle in identifying just what his team was. He seemed to have the mentality where he made a decision on what a player was and that was that. McLellan never bothered to try and solve the issues of his roster and as a result is now unemployed. His replacement, Edmonton native Ken Hitchcock, was left with a bit of a mess and has been doing everything in his power to try and answer the questions McLellan largely ignored. Defensively the team has improved drastically since the coaching change and Hitchcock is slowly molding the pieces together into something resembling an NHL team.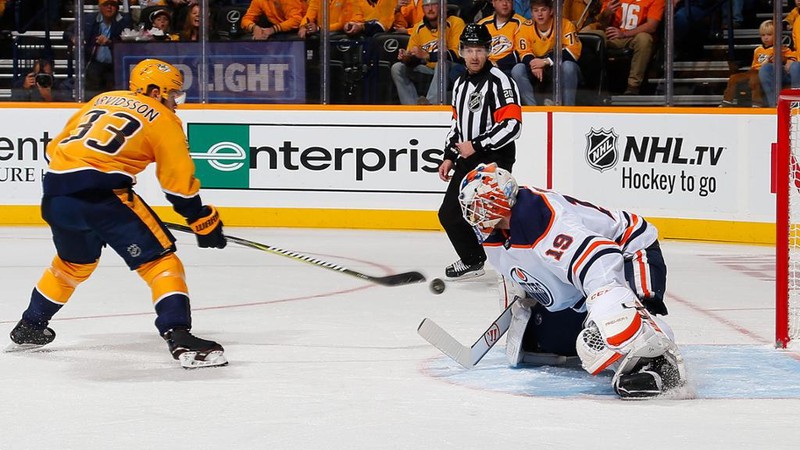 It seems that Mikko Koskinen has emerged as the Oiler's starting goaltender. Cam Talbot's play really deteriorated over the course of November and he now finds himself as a spectator most nights. When you compare the stats for the two goalie's it's pretty evident which one is playing better. Koskinen has a 2.23 GAA, a 0.925 Save % and a record of 8-3-1. Talbot on the other hand has a 3.29 GAA, a 0.889 Save % and a record of 5-9-1. The team has more confidence in Koskinen and when there is a full goal difference between the two netminders each game, it's pretty easy to understand why. Koskinen has made a quick turn around in the fanbase from being the #1 whipping boy to suddenly being a huge boon for the team.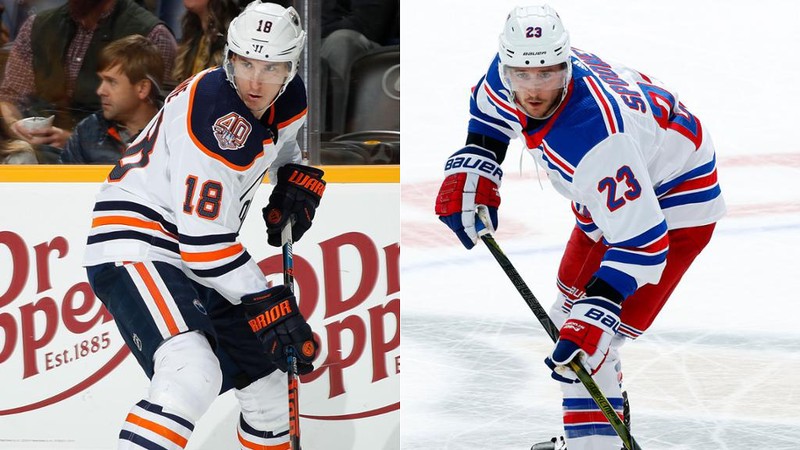 Two trades were made since I last wrote with the Oiler's acquiring Ryan Spooner and Chris Wideman. The trade that really cause some raise eyebrows was the Spooner trade which sent Ryan Strome to NYR in exchange for Spooner. Both players have been struggling greatly the year and it's one of those trades where you try to convince yourself that both players just need a fresh start. The real bizarre part of this trade to me is that Ryan Strome was actually playing some pretty decent hockey despite not getting onto the scoring sheet very frequently. The reports on Spooner were not as flattering out of New York. That said, I was not sad to see Ryan Strome get shipped out of town. He was possibly the return on the worst trade in Peter Chiarelli's tenure as Oiler's GM (Whoops nevermind just remembered the Griffin Reinhart disaster). Chiarelli traded bonafide top 6 scoring winger Jordan Eberle to the New York Islander's for an average at best third line center Ryan Strome. (And I just remembered the time Chiarelli traded league MVP Taylor Hall for Adam Larsson, sweet jesus how does Chiarelli still have a job. Imagine a team with Hall and McDavid!). Alright, it's seems like I just need to move on from this topic.
You might remember the other Oiler's acquistion from a post I made about the Ottawa Senators a month back. Chris Wideman was one of the players involved in the infamous uber ride caught on tape. The Oiler's gave up a measly sixth round pick for Wideman, in a bit of a gamble by the Oiler's to see if he can be an upgrade for the Oiler's third pairing and special teams. Wideman has only dressed twice for the Oiler's so far and I'd say he looks pretty comparable to his competition, Matt Benning.
There is still hope for the Oiler's as they sit three points back in the playoff race, with one game in hand. The team has been much better under Ken Hitchcock and I'm hoping that trend continues as Hitchcock sorts out the roster to try and get the most out of it. We should also start to see some more changes creep into the special teams now that Hitchcock has had a few weeks with the team. One hot streak dn the team is right back in the hunt!