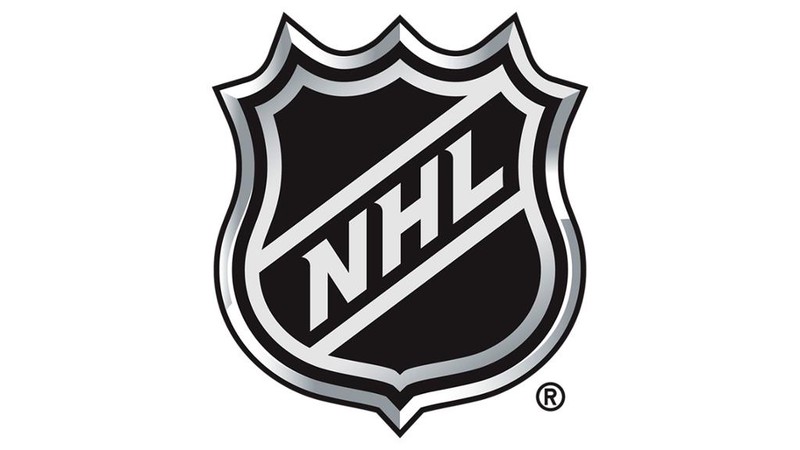 Going to try out a new little series where I rank the top 10 teams in the league. It's probably much too early in the season to see exactly where each team is going to end up with all the teams still sitting at under 10 games played but I think the sample size is now large enough that we can put a decent list together.
I'm gonna open the list today with an Honorable Mention for the Ottawa Senators. I reported on the Senators several times over the summer about how dreadful everything was in Ottawa. There was deep issues within the team, an ownership group that didn't seem to care about putting a good product on the ice, and a massive sell off of talent out of Ottawa. Many experts had pegged the Senators as the worst team in the NHL, but so far they seem to be defying that prediction. Through 7 games the Senators are sitting at 4-2-1 good for 9 points. That does put them 1 point out of a playoff spot but they do have a few games in hand on most of the teams. On top of that things are extremely tight still and wins in their next two games would leap frog them to first place in the Eastern conference. Not bad for a team everyone, myself included, had written off for the year.
Alright lets get into the list:
10. Calgary Flames (8gp 5-3-0 10pts) - Calgary Flames are off to s good start to the season and currently sit in second place in the Pacific Division. Flames have had scoring from everyone in their lineup and some solid goaltending from Mike Smith and David Rittich. From what I've seen so far I think the Flames are on route to the playoffs once again after missing out last season.

9. New Jersey Devils (6gp 4-2-0 8pts) - The Devils had a blazing start to the season winning their first four games. They have since cooled off a bit and are on a two game losing streak. The Devils have played the fewest amount of games in the league but are still sitting in third in the Metropolitan Division. I'm interested to see how the Devils hold on as the season progresses, they are still relying on Keith Kinkaid in goal but starter Cory Schneider should be back in action soon.
8. Anahiem Ducks (9gp 5-3-1 11pts) - The lowest Division leader on our list, the Anaheim Ducks have been hampered with injuries and a player holdout yet still have started the season on a very strong note. John Gibson has been lights out for the Ducks to start the season and that has been enough to overcome missing games from Jakob Silverberg, Nick Ritchie, Ryan Kesler, Ryan Getzlaf and Corey Perry. Pretty incredible to see them sitting at the top of the Pacific when you see that list of players.
7. Carolina Hurricanes (9gp 5-3-1 11pts) - The surprise of the season for me has been the Carolina Hurricanes. They traded away a few of their bigger players in the offseason and it looked like they were headed into some sort of rebuild. Then the season started and Carolina started winning. The team is first in the Metropolitan ahead of juggernauts Washington and Pittsburgh, both who missed our list. Sebastian Aho seems to be having a breakout year, possibly on his way to superstar status. He's already racked up 14 points this season and is likely to easily eclipse his 65 points from last year. We'll see just how far the Hurricanes can ride this early momentum.
6. Montreal Canadiens (7gp 4-1-2 10pts) - Hard to think that a team with only one regulation loss doesn't even manage to crack our top 5 this week but I honestly even felt it was a bit a stretch having them land at 6th. I'll be honest, I have very low expectations for the Canadiens this season. When I look at their roster, I just don't see a playoff caliber team. They do have some scoring depth and Carey Price is capable of carrying a team when he's in top form. I'm not confident Montreal will remain in the top 10 for long but their record so far would like to argue otherwise.
5. Toronto Maple Leafs (9gp 6-3-0 12pts) - I'll probably get some hate for placing Toronto so low but after losing their last two games they have really started to slip back into the pack. Auston Matthews has been great to start the season and leads the league with 16 points and looks like he might be able to compete with Connor McDavid in the scoring race this year. His play has sparked debate over whether he's the best player in hockey but I still feel there is a gap between him and McDavid. The Leafs have a interesting home and home with the Jets this week that could end up bumping Toronto right off our list next week.
4. Tampa Bay Lightning (7gp 5-1-1 11pts) - Actually sitting behind Toronto in the standings, I've still ranked Tampa higher because they still have two games in hand on the Leafs. And their roster is absolutely stacked top to bottom, forwards, defense and goal. Nikita Kucherov is sitting fourth on the Lightning in points so far this year. Steven Stamkos is sitting at ninth. I'm just going to let that sink in for a moment. That is how crazy Tampa's depth is this year. I'm almost regretting picking the Winnipeg Jets as my top team this season.
3. Winnipeg Jets (9gp 6-2-1 13pts) - The Central Division is a bit stacked this year. The Jets are sitting third on our power rankings and third in the division. I think you can probably figure out where the top two teams on our list are going to come from. I find Winnipeg and Tampa Bay to be very similar this season. They both have fantastic lineups top to bottom and I expect to see the two teams at the top of our rankings for most of the season.
2. Colorado Avalanche (9gp 6-1-2 14pts) - Just edging out the Jets, Colorado lands themselves at our #2 spot this week. Many people thought Colorado was going to regress this season, a bit weird considering how young an talented their core is right now. Mikko Rantanen has been on fire and now has caught Auston Matthews in the scoring race at 16 points. Nate MacKinnon continues to impress and already has 8 goals on the year, damn near one per game. There are some questions on the back end but if Rantanen and MacKinnon build off their success from last season we could be looking at a new top duo in the league.
1 - Nashville Predators (8gp 7-1-0 14pts) - I don't think anyone is going to argue our #1 this week. The Nashville Predators have been dominant to start the season. This team is built around defense and right now no one seems to be able to find a solution for their game. The Predator's have only allowed 1.9 goals per game, best in the league. It gets a lot easier to win when your opponents can't score. To make things even more impressive, the Predators are without their starting goalie, Pekka Rinne, right now. The at doesn't seem to be much of a factor though as Juuse Saros has been unbeatable in relief.
That's our list for the week, tell me what you agreed or disagreed with. Any teams you feel I missed that are worthy of the top 10?