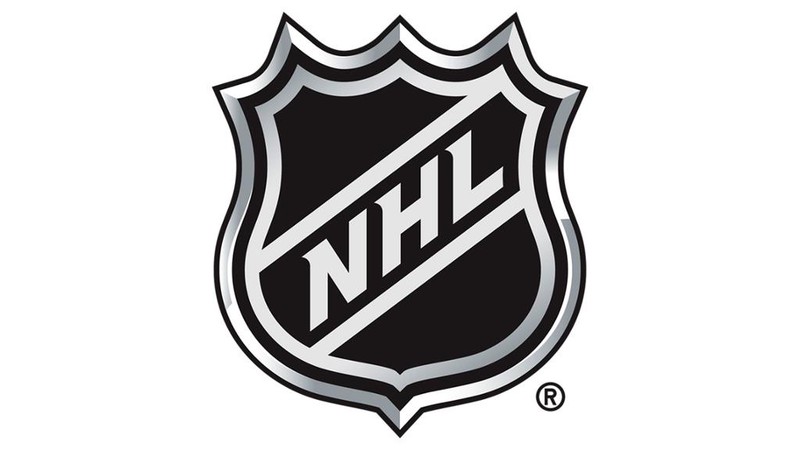 Still early in the season but I get the feelings we are about to see a significant amount of change to our list this week. We definitely will have a few teams plummeting out of the rankings this week to make way for some new faces. When doing the rankings this week I really struggled with how much importance I put on the number of games each team has played. The poor New Jersey Devils have played four less games than a good chunk of the league and I really don't know where they should land because of that.
Anyways let's start with our honorable mention for the week, the Buffalo Sabres. They are 3-0-1 in their last four games and have climbed their way into the final wild card spot in the East. New addition Jeff Skinner seems to have a new lease on life after being traded from Carolina and is leading the team in points and goals through 11 games. Jack Eichel is also having a good start as well, sitting just one point behind Skinner. Are things finally looking up in Buffalo?
10. Edmonton Oilers (10gp 6-3-1 13pts) LW: NR - A week ago I would have never thought I would have the Oiler's on the list this week. They are 5-1-1 in their last seven games and have been plowing through the best teams in the league with almost all their games coming against playoff teams. 7 of ten games against teams currently in the playoffs and two of those other teams? New Jersey, who I'm confident we will be talking about further up our list and last years Stanley Cup champs. Things are looking good in Edmonton.
9. Minnesota Wild (11gp 6-3-2 14pts) LW: NR - The Wild have been overshadowed by many other teams in the Central Division but after 5 wins in a row they are starting to make some noise. They are sitting in the final wild card spot in the west right now. They are a team that needs to have contributions from everyone in their line up in order to maintain a playoff spot and they will need to step up once they start facing more divisional opponents.
8. New Jersey Devils (8gp 5-2-1 11pts) LW: 9 - Well if New Jersey ever decides to start playing hockey games they will probably find themselves higher up on this list. New Jersey is the only team on this list not in a playoff spot due to their bizarre schedule. Kyle Palmieri is off to a sensational start posting 13pts in 8 games. I'm not sure Palmieri can sustain this pace but the Devils will take it while it lasts. The Devils have also activated Cory Schneider for the IR which should be a big help in goal. With how well Keith Kincaid has been playing I expect he and Schneider will split the crease moving forward.
7. San Jose Sharks (11gp 6-3-2 14pts) LW: NR - The Sharks had a pretty sloppy start to the season but the seem to have really come together over the past two weeks and now sit atop the Pacific Division. I have a hard time believing the Sharks don't win the Pacific Division this season. They have a plethora of offensive talent Couture, Hertl, Meier, Kane, Pavelski and Thornton. Then they have three of the best defensemen in the league in Burns, Karlsson and Vlasic. I don't think we will be seeing San Jose leaving this list for the rest of the season.
6. Toronto Maple Leafs (12gp 8-4-0 16 pts) LW: 5 - Well I could have had Toronto higher on the list again this week but with Auston Matthews out for the next month, I had to knock Toronto down a spot. They had a solid week and are tied for first in the league but when you lose your best player, it's hard to keep the confidence too high. This will be an important month for Toronto and they really need to stay in the hunt without Matthews. They have lots of scoring depth and I feel the players who are really going to have to step up are Nazem Kadri and Patrick Marleau.
5. Montreal Canadiens (10gp 6-2-2 14pts) LW: 6 - Flipping spots with Toronto this week are the Montreal Canadiens. Somehow things are just going right in Montreal. Max Domi seems to be loving his new home and leads the team with 11 points. Atturi Lehkonen has been the real surprise in Montreal and has five points in his last five games. I still can't wrap my head around this roster making it to the playoffs but right now they are winning and look to be on track to be the surprise team of the season.
4. Colorado Avalanche (12gp 7-3-2 16pts) LW: 2 - Led by the highest scoring line in hockey, the Avalanche are in a three way tie for first in the league. Right now it feels like the MGM line is capable of dragging the club to the post season. Rantanen, MacKinnon and Landeskog have combined for 55 points already this season, the rest of their forwards have 30 points. To take it a step further they have as many points as the rest of the team combined. Wow, that is some incredible firepower. Colorado's success will hinge entire on their top line this season.
3. Nashville Predators (11gp 8-3-0 16pts) LW: 1 - With loses to San Jose and Edmonton this week, Nashville has lost their spot at the top of our list. Still the Predators are tied for first in the league but people are starting to wonder if Juuse Saros is going to be able to handle being the starting goalie while Pekka Rinne is injured. The team has allowed 13 goals in their last three games after only allowing 15 in their first 8. Still this is an extremely good hockey team even without Rinne and are good enough to sit in first place in the league.
2. Tampa Bay Lightning (10gp 7-2-1 15pts) LW: 4 - We are just going to ignore Saturday nights game against Arizona, that 7-1 just didn't happen. Outisde of that game Tampa has looked great. They are getting scoring from all over the lineup and have been pretty good defensively as well. The team also set a very bizarre record when you managed 33 shots in one period against the Blackhawks. Lots of teams don't even get that many shots in an entire game, let alone one period. The team will be short of All-star defenseman Victor Hedman for the upcoming week so the team will need to rally in his absense and avoid any more 7-1 loses.
1 . Pittsburgh Penguins (9gp 6-1-2 14pts) LW: NR - Seems I was a bit wrong to not have Pittsburgh on my list last week. The Penguins tore through western Canada this past week grabbing three wins and outscoring their opponents by a score of 20-6. That is some domination. Evgeni Malkin has led the way for the Penguins so far and has the highest pts/g in the entire league at 2.0, good for 18 points. The Penguins have games in hand on every team in front of them in the standings are have a pretty easy schedule over the next few games. There is a good chance we see the Penguins at the top of this list again next week.
A lot of changes to our top ten this week. Winnipeg (3), Carolina (7), Anahiem (8) & Calgary (10) were all dropped from our list this week replaced by Pittsburgh (1), San Jose (7), Minnesota (9) and Edmonton (10). There is a huge clump of teams in contention for the final few spots each week so we will probably see lots of changes over the next month while the hierarchy settles out. Most teams haven't been playing many divisional games yet and those matches usually help to get everything sorted out.