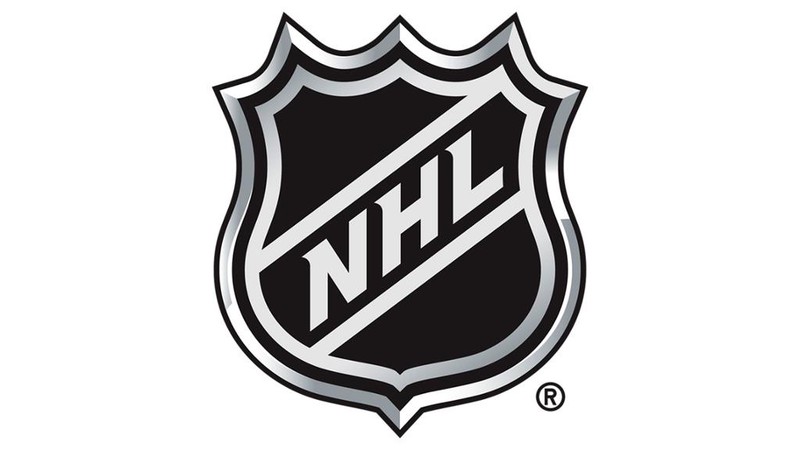 This week really felt like a lot of teams stalled out. We've got teams like Colorado, Edmonton and Pittsburgh that don't even feel like the same teams as earlier in the year. The race is so tight so far this season that a little window of poor play could drastically change the outlook of your entire season. It does feel like teams are starting to settle into their places for the season but we still have a long long way to go before playoffs.
My Honorable Mention for the week is going out to the Philadelphia Flyers. Their new mascot is paying big dividends for the club and the Flyers find themselves second in the Metropolitan after winning all three of their games last week. The Flyers are built around a solid core of forwards and a very young and talented defensive group. They have some pretty high end talent with Claude Giroux leading the way up front (22pts in 17 games). Ivan Provorov and Shayne Gostisbehere form the top pairing for the Flyers and could be the anchors for the club on the back end over the next decade. Looking at this roster I'd say the Flyers will be trending upwards for the next few years and could be a cup contender if Claude Giroux can stay at the top of his game moving into his thirties.
10 - San Jose Sharks (18gp 9-6-3 21pts) LW: NR - This season has been a bit of a roller coaster for the Sharks. It feels like the club hasn't quite got it all together yet this year. The scary part of that? They are still in the top 10 on our power rankings. If things ever come together for this club they will be a force to reckon with.
9 - Calgary Flames (18gp 10-7-1 21pts) LW: 4 - A bit of a drop for the Flames this week as they went 1-2 over the past week. They had a tough California road trip this week and were only able to come home with a win over the Kings, who have been struggling greatly to start the season. The offense is definitely there for the Flames this season as they have four forwards avergaing 1 point per game through 18 games, pretty impressive. On top of that Mark Giordano is having a great season on the backend and is currently sitting fifth in scoring for defensemen.
8 - Vancouver Canucks (18gp 10-6-2 22pts) LW: 9 - The Pacific division is clogging the bottom end of the top ten this week taking all three final spots. The Canucks are probably the best story in the West this season as they continue to defy expectations and sit atop the Pacific Division. The team has had a bit of injury problems, having both Boeser and Pettersson miss games already this season. When both players are healthy they make for a very fun to watch duo. Right now Pettersson has a 6 point lead in the rookie scoring race and has played 6 games less than his closest competitor. It looks like Vancouver has a future super star on their hands.
7 - Montreal Canadiens (17gp 9-5-3 21pts) LW: NR - Montreal is back on our list this week. Max Domi is leading the way for the Canadiens as he is well on his way to the best season of his career. The young forward has already match his goal output from last year after just 17 games, it looks like the change of scenery has totally revamped Domi as a player.
6 - Winnipeg Jets (16gp 10-5-1 21pts) LW: NR - The Jets are slowly marching their way up the Central Division, in my opinion the best Division in the league. Right now over half of the division would be in first place in the Metropolitan Division, to have close to half your season going head to head with that level of competition makes for a tough season.
5 - Toronto Maple Leafs (17gp 11-6-0 22pts) LW: 5 - Most of the conversations I've heard lately regarding the Leafs have absolutely nothing to do with the team on the ice or their strong start to the season. Right now everything revolves around William Nylander and his holdout. Nylander only has a few weeks left to sign before he becomes ineligible this season. Early this week Leafs GM Kyle Dubas openly said that the team is now fielding trade offers for Nylander. They have the cap room to sign Nylander but are going to need that room next year when they have to sign Auston Matthews and Mitch Marner. It's starting to look like we may never see Nylander in a Leafs uniform again.
4 - Boston Bruins (17gp 10-5-2 22pts) LW: NR - The NHL has some competition for the honors of top line in the league. Boston's trio of Bergeron, Pastrnak and Marchand has been on absolute fire and has amassed 68 points already this season, that's only one point less than MacKinnon, Rantanen and Landeskog. David Patrnak has been a dominant goal scorer to start the season and is sitting at 16 goals through 17 games, his performance makes me thing back to the days when player used to get 50 goals in 50 games, a feat that hasn't been done since Mario Lemieux did it in the 1995-96 season. It would be incredible if Pastrnak could accomplish that feat this season.
3 - Minnesota Wild (17gp 11-4-2 24pts) LW: 3 - Minnesota has been doing everything in their power to close the gap between them and Nashville. Only problem is that Nashville has just been too good to catch. Now 8-2-0 in their last 10 games, Minnesota seems to have solidified their spot as the third best team in the league. The Wild are being led by Mikael Granlund, Zach Parise and defensive workhorse Ryan Suter. I'm interested to see just how good this club really is this season.
2 - Tampa Bay Lightning (17gp 12-4-1 25pts) LW: 2 - Tampa Bay has been lights out offensively this season, highest scoring team in the league. Combine that with their top 10 defense and you have an outstanding hockey club. Stamkos and Kucherov are starting to heat up for the Bolts and they now have two lethal lines to field each and every night. It was bad enough when Gourde and Point were out there roasting teams each and every night, Tampa's offense is starting to feel like overkill.
1 - Nashville Predators (16gp 13-3-0 26pts) LW: 1 - Longest win streak in the league? Check. Best defense in the league? Check. Back to back weeks at #1? Check. The Predators are dominating opponents right now. This team is all about defense but also just casually slips into 8th place for goals scored. Everything looks to really be coming together for the Predators this season.
I think our top three is pretty clear this week but could very easily make an argument for numerous teams in the 4-15 spots in the league. So nice to have such a competitve league right now. The salary cap might actually be working.