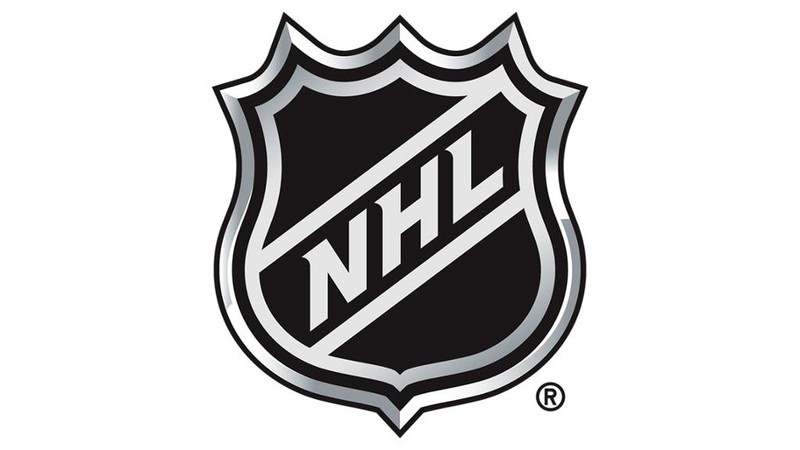 We are roughly halfway done the NHL season and I'm a bit behind on my power rankings. I'll do my best to catch you up on our top ten.
I'd like to start this week with my Honorable Mention which goes to the Buffalo Sabres. The Sabres were the hottest team in hockey for the month after my last power ranking update. They had a ten game win streak and were sitting right near the top of the league. Since then things have cooled off dramatically in Buffalo but still find themselves holding onto the final playoff spot in the East. Is it time for Buffalo to no longer be a bottom dweller in the league?
#10 - Columbus Blue Jackets (41GP 24-14-3 51pts) - Columbus is quietly having themselves a very nice season. Sergei Bobrovsky isn't having a Vezina quality campaign but is doing enough to help the club have a chance to win each night. Youngster Pierre-Luc Dubois is putting together a very nice campaign and emerging as the top center in Columbus, passing over the likes of Alexander Wennberg, Boone Jenner and Brandon Dubinsky. Columbus also has a defensive group that could become dominant over the next decade. 5 of their starting 6 and 25 or younger with wily veteran David Savard clocking in at 28 years of age. A bright future is in store for Columbus.
#9 - New York Islanders (40GP 23-13-4 50pts) - No Tavares, no problem on long island. It's almost scary to think where this club would be if John Tavares hadn't bolted for Toronto. A few players have stepped up since Tavares left and the team is winning through depth and hard work. Mathew Barzal is leading the way for the Islanders (A name that should be in an Oilers jersey, damn you Peter Chiarelli!), proving that last years strong showing wasn't a fluke. Robin Lehner has been quite strong between the pipes and will need to remain sharp if the Islanders are destined for playoff hockey.
#8 - Las Vegas Golden Knights (45GP 26-15-4 56pts) - Where on earth did these Knights come from? The first quarter of the season had led me to believe that the Golden Knights were just not the same team from last season. Boy was I wrong on that front. Ryan Reaves and William Carrier sit #1 and 2 for hits in the league. Carrier is an absolute wrecking ball, already more than 50 hits ahead of Reaves at the halfway point through the season. The pair is really making a name for themselves through their physical play and helping to cement an identity for Vegas.
#7 - San Jose Sharks (44GP 24-13-7 55pts) - Are the Sharks finally emerging as the team we all expected them to be? San Jose might be the only team in the league to have 2 of it's top three scorers being defencemen. That's even more impressive when you think about all the talented forwards they have on the roster. Logan Coutre, Joe Pavelski, Timo Meier, Tomas Hertl and Evander Kane all have over 30 points as forwards yet Brent Burns and Erik Karlsson lead the way from the back end for San Jose. This will be a very dabgerous team come playoff time.
#6 - Washington Capitals (41GP 25-12-4 54pts) - Alexander Ovechkin is one of the greatest player to ever play the game. He has continued his amazing career this season by finding himself in a familiar position as the top goal scorer in the league. Ovechkin has begun to march his way up the all-time goal scoring list and still has an outside shot of running down Wayne Gretzky at the top of the list he's still 257 goals behind so it will depend on just how long Ovechkin can remain an elite goal scorer.
#5 - Nashville Predators (44GP 26-15-3 55pts) - A staple at the top of our rankings to start the season, Nashville has found themsleves a bit further down our list than they'd like. Still one of the best teams on the league, Nashville hasn't been dominating games like they were at the start of the season. Feels like many teams had slow starts and took about a quarter of the season to get into full form, while Nashville came into the season ready to play. Like San Jose, Nashville has two of it's three top scorers as defense but unlike San Jose they just don't have the same level of firepower, making it not quite as impressive.
#4 - Winnipeg Jets (41GP 26-13-2 54pts) - My pick as Stanley Cup Champion during pre-season, the Jets sit nicely at 4th on our list at the halfway point. Winnipeg just has a disgusting amount of depth throughout their roster and they feel like a club that won't be derailed by injuries since they always have another player ready to take over. Dustin Byfuglien goes down? No problem, Josh Morrissey and Tyler Myers are more than ready to pick up the slack. There has been lots of talk about Jack Roslovic, the Jets fourth line center, because he would probably be playing on the second line of most other teams. It's a good time for the Jets in Winnipeg.
#3 - Toronto Maple Leafs (42GP 27-13-2 56pts) - Toronto is putting together an extremely good campaign. William Nylander finally signed with the Leafs and has joined the club. He's been pretty quiet so far and really has been surpassed by Mitch Marner who leads the team in points. Marner has 55pts on the season, good enough for 7th in the league and yet somehow has managed to get completely snubbed at the all-star game. Sometimes these types of things are a bit mind boggling. Marner's teammates John Tavares and Auston Matthews both got invites despite being well behind Marner point wise and then Morgan Rielly got the nod in the All-Star vote in. Worst part? Marner isn't even the only player in the top ten of scoring that got snubbed!
#2 - Calgary Flames (44GP 27-13-4 58pts) - Speaking of All-Star snubs, meet Sean Monahan. It's a little min blowing that a player can be in the top ten of scoring and not make it to the All-Star game. Anyways enough about my whining. Calgary Flames are red hot right now and find themselves sitting at the top of the Western conference. Gaudreau, Monahan and Lindholm are hunting down Rantanen, MacKinnon and Landeskog for the right to be the best line in hockey. With the way the Flames trio has been playing, I'd expect them to catch the Colorado trio before the end of the month. Mark Giordano and David Rittich have also been great on the back end. Rittich seems to have claimed the net permanently for Calgary while Giordano has reestablished himself as an elite defender in the league.
#1 - Tampa Bay Lightning (42GP 32-8-2 66pts) - It's almost unfair with how good the Lightning are this season. Offensively they are the best team in the league while still remaining very strong defensively. Nikita Kucherov has found his stride after a mediocre start to the season and is the points leader in the NHL with 69 points. The Lightning are in a tier of their own in the league right now and look nearly unstoppable. Right now Tampa Bay is the team to beat in the league and are emerging as clear favorites to win the Stanley Cup.
Well there you have it. Halfway done the NHL season and it's looking like a great time to be a hockey fan. In the Western conference, no team is more than 8pts out of a playoff spot and if any team goes on a winning streak right now, they will find themselves right back in the playoff race. It's great to see such a high level of parity right now and it's nice to think that any team could win on any night (as long as you aren't facing the Lightning).