It's arguable that the Defensive group took a step back this offseason when the Flames traded Dougie Hamilton to the Carolina Hurricanes. One of the pieces that came back to Calgary in that trade was Noah Hanifin, a 21 year old defenseman with 3 seasons in the NHL already under his belt. Hanifin's point production has been slightly below Hamilton's but when you get a player who is 4 years younger with a much higher ceiling you won the trade, not to mention the Flames also received Elias Lindholm who looks to start the season on the top line.
Hanifin won't be playing on the Flames top defensive pair as the Flames will be reuniting Mark Giordano and T.J. Brodie. The tandem looked incredible two years ago when they played together night in and night out but for reasons I'll never understand, the pair was split up last year as the Flames missed the playoffs. Well the tandem is back together and Flames fans hope they can return to their form from the past.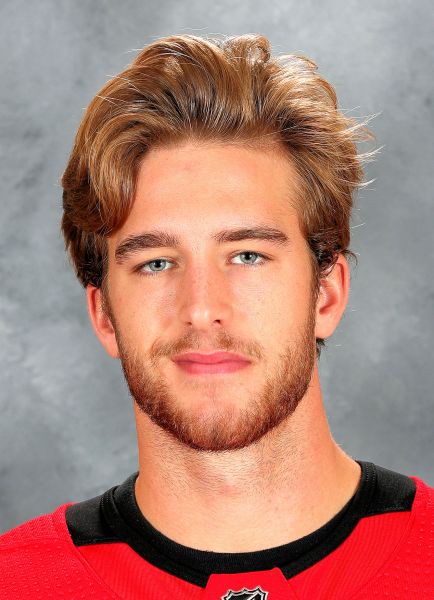 The second pair will be the previously mentioned Noah Hanifin and Travis Hamonic. There will be lots of eyes on this pairing but since they won't be facing the opponents top players every time they step on the ice, this tandem seems likely to exceed expectations.
Behind Hanifin and Hamonic there is a bit of confusion, Michael Stone, Dalton Prout, Jusso Valimaki and Rasmus Andersson are all still on the roster and it's unclear who from this group will end up on the final roster. Valimaki and Andersson would be my bets at this point in time, both are very young but had good camps and would be able to play sheltered minutes on the third pairing while they continue to develop.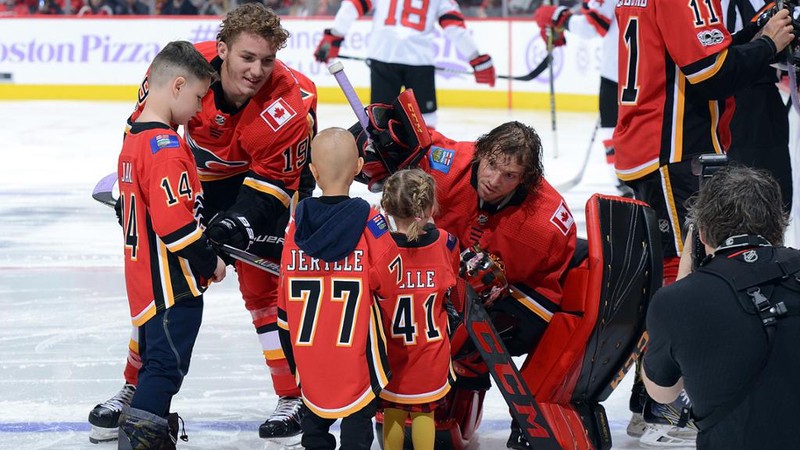 There is one real ugly spot on the Flames roster this season, Mike Smith. The 36 year old netminder looks like his best days are past him as his career starts to wind to a close. I could see the Flames potentially try either trade for or claim a goalie off waivers before the season officially kicks off. It will be difficult to rely on Smith if the Flames plan on being a contender this season. I don't think any of their younger prospects are quite ready to take the mantel just yet but we could see David Rittich make that jump by the end of the year.
Besides the one glaring hole, the Flames have a great roster this season. I expect them to make the playoffs this season and with a bit of tinkering to the lineup (getting a new goalie) the Flames jump up to contenders in my opinion.