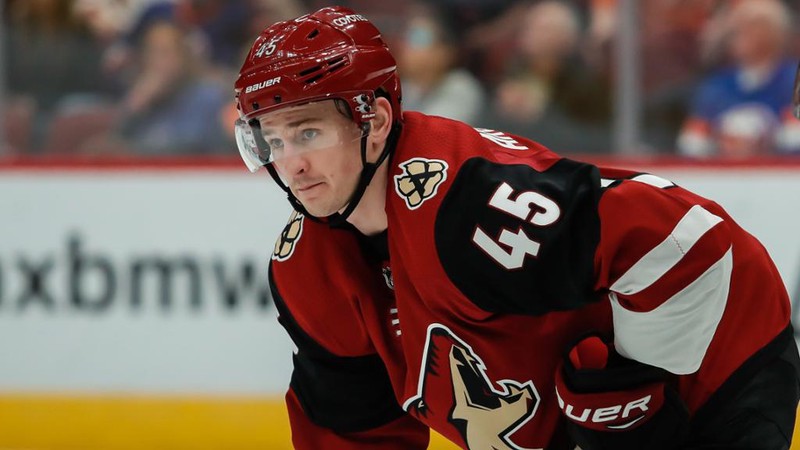 To continue the Summer of mediocrity, the Edmonton Oilers have signed Josh Archibald to a one year contract. The Oilers have been amassing a horde of bottom 6 players since Ken Holland took over as GM. I wrote yesterday about Jurco, Nygard and Granlund and today we can add Archibald to the list.
Archibald's resume isn't one that blows you away. Archibald had 22 points in 68 appearences last season and is hailed as a penalty killing specialist. The Oilers do need help on the PK and Archibald is an upgrade in that area. The rest of his game isn't very awe inspiring, his possession numbers are fairly poor and isn't going to bring a large amount of offence to the roster. I would still say he's a step above the fourth line the Oilers employed last year but there is going to be a long list of players fighting for those roster spots.
Training camp is going to be very interesting this fall. The Oilers have a list of 20 players now that I would describe as third or fourth line quality players for the coming season. With the lack of depth at the top end of the roster, a few of those players will be forced to play in roles above their abilities, one of those spots is as Connor McDavids winger. Archibald should have an inside track for one of the roster spots but I'd be shocked if he played anywhere above the fourth line to start the season. Adding another player like Archibald will have fringe players from last years roster feeling nervous. Guys like Colby Cave and Kyle Brodziak could find themselves playing in the AHL this year. It also makes things more difficult for emerging AHL players like Joeseph Gambardella and Josh Currie, who both saw some NHL time at the end of last season. New management has no attachment to the old regimes players. It's great to see more competition on the roster in training camp, I just wish it was a bit higher up the roster.
The Archibald isn't a terrible signing my any stretch but at this point its just not enough to help this team get any closer to being a playoff team. Ken Holland has focused way too many resources into one area which wasn't the clubs greatest need. He's now signed Granlund, Khaira, Chiasson, Nygard, Archibald, Jurco and Haas to contracts at the forward position, that's already too many to fill out the bottom six ignoring existing roster players like Milan Lucic, Zack Kassian, Sam Gagner, Colby Cave and Kyle Brodziak. And this doesn't even touch any of the AHL players who are likely ithcing for a chance to prove themselves.
As a fan, I would have much rather seen the club go out and sign one top 6 forward and then filled out the roster as needed with smaller contracts. Adding a player like Gustav Nyquist, signed for $5.5M in Columbus, would have instantly given Edmonton the nest line in hockey or added way more balance to the second line giving Edmonton two consistent scoring threats on any given night. Instead the Oiler's have focused on overcrowding the bottom six and hoping that a few of the players they signed can handle life in the top 6. Maybe Tyler Benson and Cooper Marody leapfrog everyone in front of them and land a pair of spots in the top 6. Maybe Yamamoto hits it off with McDavid in training camp. Maybe Joakim Nygard quickly translates to the North American game and can score as a top 6 talent. I'd much rather have one yes at this point then be sitting here relying on a long list of maybes.