After having a fantastic record to begin new head coach Ken Hitchock's tenure in Edmonton, a few bad injuries have landed the squad on a losing streak. Currently the Oiler's are without three defensemen who would normally be regulars in their starting lineup. Andrej Sekera has been out all season, while Oscar Klefbom and Kris Russell have both missed the past two weeks with injuries.
Injuries are something each team has to deal with over the course of a 82 game season. The sign of a strong team is being able to overcome those injuries to help stay in contention. When injuries start to compound in the same area that gets harder and harder to do.
The biggest loss for the Oiler's is by far Oscar Klefbom. Klefbom was starting to have a very strong season for Edmonton. He was playing on the top pairing, the first powerplay unit and logging the most minutes on the team. His hand injury is likely to keep him out for another four weeks and the Oiler's desperately need a few players to step up their games in his absence. The player who will have the most eyes on him is Darnell Nurse, who has stepped into Klefbom's role and so far looks like he's not quite been up to the task. Nurse has looked pretty good on the powerplay but his 5 on 5 play does not match Klefbom's.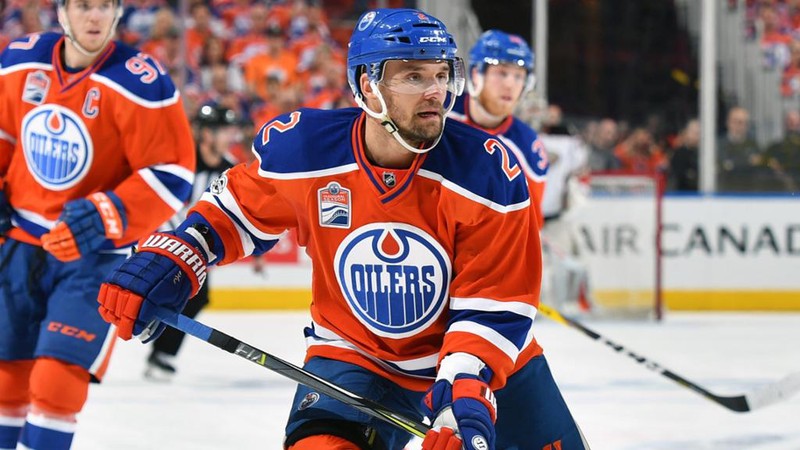 Sekera and Russell are much closer to returning than Klefbom. Sekera has been skating with the team for a while and could see a small conditioning stint in the AHL in the new year. Sekera has had a bad run of major injuries lately and Oiler's fans are just praying that those injuries don't have long term lingering effects. Sekera is on the older side for NHL players and will need to be very vigilant in his rehab in order to return to form.
I'm honestly still not even sure what Kris Russell's injury is but it's kept him out for the past two weeks and the Oiler's are likely desperate for him to get back on the ice. Out of the three players who have seen action in Russell's place, only youngster Caleb Jones seems to have a long term future with the club. Jones has shown some real upside as an NHL defender, his passing might be the best out of all the Oiler's defenders and he has a very good eye for offense. The other two replacements have not had anything noteworthy to add in their positives column. Chris Wideman and Jason Garrisson just don't look like NHL quality players at this point in time and I would expect them both to get waived and sent to the AHL once players start returning from the injured reserve.
Right now the Oiler's need to figure out how to win a few games with their patchwork defense. This club should have a very potent offense but the team has too many games where the offense is just non existent when Connor McDavid isn't on the ice. That's a major problem for the club and solving the scoring depth issues has to be a number one priority for management.
The Oiler's are sitting two points out of the final wild card spot in the west and will need to stay close until everyone is healthy again. The Oiler's wrap up the year with two more home games over the weekend. The team needs to win at least one of those games to stop the bleeding and right the ship.