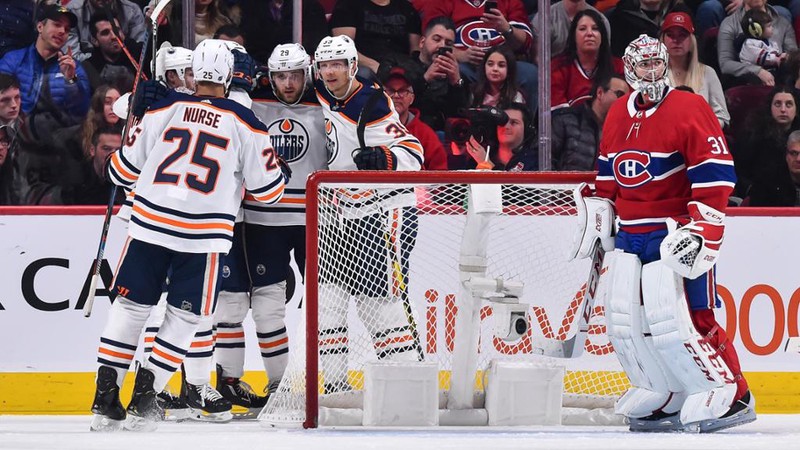 After firing Peter Chiarelli, the Oilers are attempting to enter into a new chapter in their story. So far we don't know much about that chapter. We have an interim GM, who used to be the assistant GM, and that's about all the changes we've seen. It terms of roster movement the only things that's really happened was signing Joel Persson to a one year extension. Right now the major offseason focus is pointing directly at Bob Nicholson, CEO of Oilers Entertainment Group, the man who will be hiring Peter Chiarelli's replacement.
We haven't heard much from the Oilers to start the offseason. We were told earlier in the year that the club was going to be more open and honest with its fans. So far this has been a lie since the club has been deceptive on the status of Connor McDavid's leg injury and waited two full weeks to vaguely address Milan Lucic's unknown injury (still unknown btw). It's not been a great start to the new chapter.
The Oilers also have said they will be doing an extensive search to hire the next GM. This is great news, until you realize that the old regime with be running everything in the interim. As a fan I have no idea how long this search is going to be, I also have no idea who the search is going to involve. As more teams get eliminated from the playoffs, more potential candidates become available and that means we likely won't see any sort of hire before the Stanley Cup playoffs are complete. That means that even if the Oilers are right on top of everything, there is a tiny window between the end of the playoffs and the NHL draft. Last season the playoffs ended on June 7 and the draft started June 22. So that is a two week window that needs a new GM hiring, the GM replacing the current staff and the GM preparing for the draft. From my point of view I think it's likely that won't all get completed, which means the old regime will still be at the wheel for more crucial franchise decisions.
There have been lots of names being thrown around as potential candidates but you never know who the club is and isn't considering. We've heard names like Mark Hunter and Kelly McCrimmon so often that's it's hard to believe they won't be getting interviews. We also keep hearing that the Oilers might just give the interim GM the full time job in the end, the thought alone terrifies me. How can an organization believe they will ever see any changes by refusing to make any changes. Interim GM Keith Gretzky might be saying all the right things to Bob Nicholson right now but promoting him to permanent GM would show just how out of touch with reality the Oilers organization is.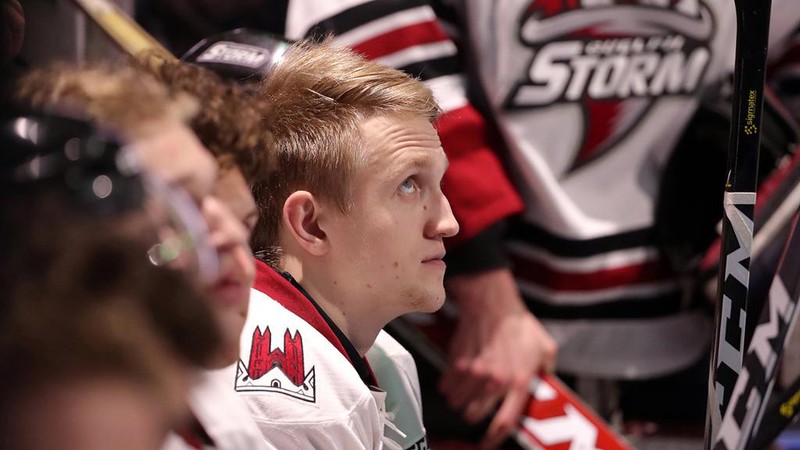 Another gem we received from Nicholson is that the Oilers are going to "overripe" prospects in the AHL moving forward. The Oilers have been repeatedly accused of rushing prospects in the past and now it seems like they are moving from one extreme to the other. It's already clear that we are going to have too many defensemen for Bakersfield next season and one of my fears is losing a player like Logan Day, who's just finished off a very strong season in the AHL, so that we can keep Keegan Lowe, aka the bosses son. We have a very strong trio of defensive prospects turning pro next season with Ethan Bear, Caleb Jones and William Lagesson already in Bakersfield. That alone means that unless someone makes the jump to pro, a move the Oilers appear to be against, there won't be enough spots in Bakersfield for Everyone. Under contract for next season we already have Brandon Manning, Joel Persson, Evan Bouchard, Dmitri Samorukov, William Lagesson, Caleb Jones, Ethan Bear and Keegan Lowe. There just aren't enough spots for all these players and that means we will likely lose out on being able to bring back Logan Day for next season.
So you've taken a franchise that really struggled over the past decade to develop players into NHL players and flipped that around so you are finally developing players and now are going to end up in a position where you just throw away promising players? Seems like pure insanity to me. Evan Bouchard dominated in the CHL and probably deserves to be in the NHL at some point next season. Caleb Jones and Ethan Bear have both had good looks in the NHL and seem to be ready to make the jump full time next year. Joel Persson is moving to North America after two very strong seasons in the Swedish Elite League. All four of those players deserve serious consideration to make the Oilers next year and yet there is a chance they all get stuck in the AHL because the Oilers decided they want everyone overripe before seeing NHL time.
Young players on cheap or entry level contracts is what helps teams stay competitive. Right now the Oilers have $14.6M tied up in their bottom four defensemen, plus they will need a #7 dman and still have Brandon Manning buried in the minors. So that ends up being a fairly large chunk of your salary cap being used up on players who don't have a major impact on the game. Unfortunately there is very little the Oilers can do about those bad contracts besides wait them out but that isn't a good enough reason to ignore the players who are knocking at the door waiting for their chance to shine in the NHL.
The next six months are going to be very interesting as Oilers fans. The club needs to do major repairs with its fanbase and also within the organization. And as a fan all I can do is sit around a wait for everything to unfold.