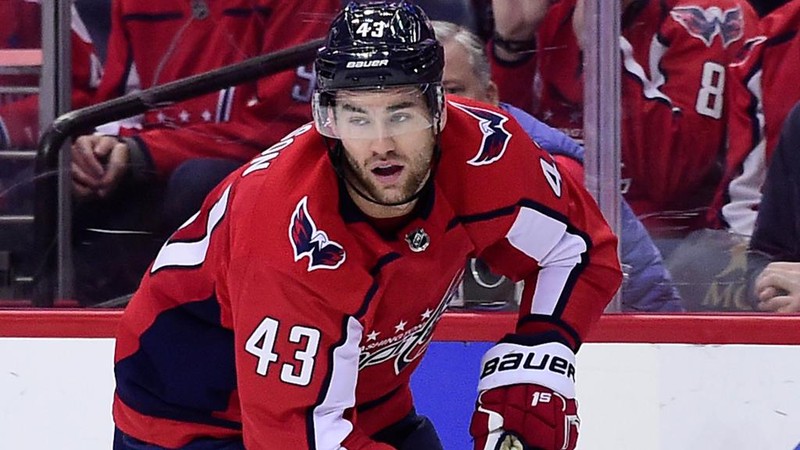 The NHL has handed down a massive suspension of 20 games to Tom Wilson of the Washington Capitals today for a hit he made on Blues forward Oskar Sundqvist. A few years ago this hit wouldn't have even been a penalty but since, a very warranted, increased focus on player safety has been implemented the hits ends up being a suspension.
This suspension is way too harsh in my opinion but Wilson is a repeat offender which often leads to increased punishments. I feel the suspension is too harsh because Sundqvist put himself in an extremely unsafe position and I don't feel that Wilson intentionally targeted Sundqvists head. The head contact is very clear and the rules on head contact are very clear, Wilson deserved a suspension but 20 games is a bit excessive. A quarter of the season is way too harsh in my opinion and I feel that a number closer to 10 would have been sufficient. Wilson is known as a hard playing, hard hitting forward that was an integral part of the Capitals cup run last season, he will be sorely missed by the Capitals for the first 20 games of the season.
Compared to the Max Domi sucker punch from earlier in the preseason that resulted in a slap on the wrist for Domi, the league got this one wrong. Domi targetted and attempt to hurt Aaron Ekblad, missing five preseason games is a pathetic ruling. Domi wouldn't have even dressed for all those games so really the suspension is only like 3 preseason games. I'm very disappointed by the league on these two issues.
One bizarre thing attached to all of this is that Tom Wilson won't receive another pay cheque this season. Wilson's new contract was heavily loaded with a $4 mil signing bonus while he only earned $1 mil for the rest of the season, since Wilson will forfeit a quarter of his salary during the suspension that means the rest of his salary will be eaten up by the games he's suspended for. Not sure I've ever heard of a situation like this before but for the next 9 months Wilson will be making less than I earn from this blog. Pretty interesting if you ask me.