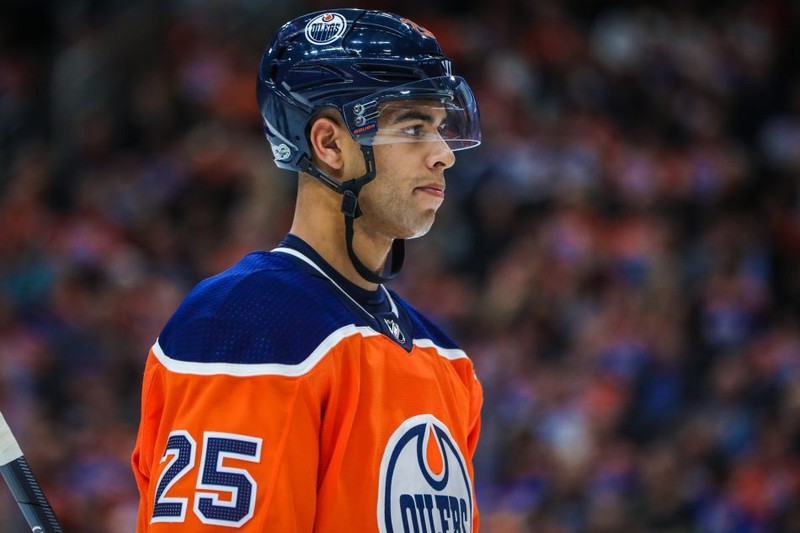 In an interview today Darnell Nurse, very nonchalantly, told reporters that he would not be attending training camp without a contract. As the summer has dragged on and Nurse has remained without a contract, it has slowly become more of a concern for Oiler's fans.
Early this summer, Nurse's agent said that the Oiler's wouldn't be able to sign Nurse longterm due to lack of capspace. At that point in time the Oiler's had nearly $5 million in cap space and I found it shocking that Nurse and his agent believed he was worth more than $5 million per year. At this point in his career, Nurse is young still improving but has yet to prove he's anything more than at best a second pairing defenseman. Last season Nurse was forced to play on the top pairing for an extended period of time but only because he was the best out of several bad options.
The Oiler's are already sitting on some lofty contracts and adding one more to the list could be detrimental to the franchise. This season, Connor McDavid's $12.5 million contract kicks in and Draisaitl is up there at $8.5 million. Thats a quarter of the salary cap locked up in two players. Behind them sit Lucic and Nugent Hopkins at $6 million. Salary cap is going to be a major issue moving forward for the Oiler's.
To make matters worse the defensemen on the roster who are clearly better than Nurse are both making around $4 million and yet Nurse wouldn't sign for less than $5 million per season. A tough sell and the Oiler's no longer have the $5 million with which to sign Nurse after going out and signing Jakub Jerabek to a $1 million contract.
I can clearly see a scenario where Nurse is not in training camp and possibly not an Oiler this coming season. It would be a tough pill to swallow for Oiler's fans as the defense has long been a weak point for the roster and having young players with lots of potential helps to give fans hope. But we've learned in the past, hope isn't worth a bad contract signing. Just look at Milan Lucic for that department as he still has 5 years left on his $6 million per season contract after only posting 34 points this past season.
I hope the Oiler's and Nurse can work something out before the season starts but I have to believe the two sides are well apart in the contract negotiations and if neither side will budge, this story won't have a happy ending.