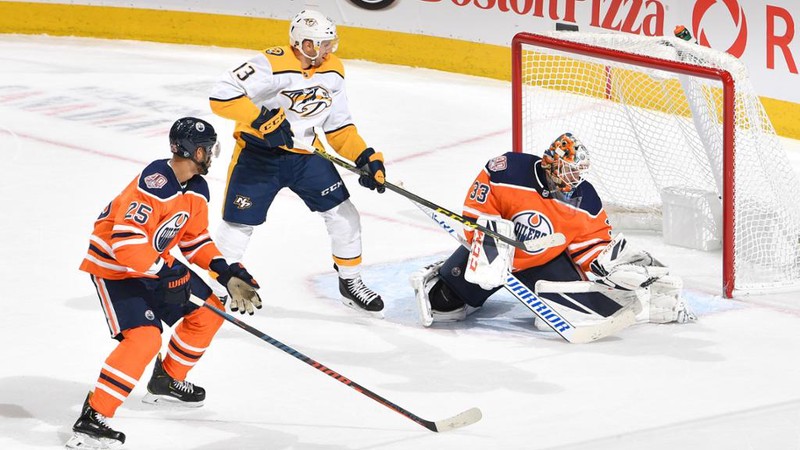 The Nasville Predators improved to 7-1 and claimed the throne as top team in the league after defeating the Oiler's 3-0 in Edmonton tonight. Nashville's suffocating defense eliminated all of the Oiler's offense and a few defensive lapses for the Oiler's was all Nashville needed to secure victory.
Overall this was a very good game from both clubs. The Oiler's pressured offensively but Nashville just shut down any chance for the Oiler's. It doesn't matter how much pressure you apply if your opponent refuses to break.
Tonight ends Connor McDavids point streak at five games and proves that on occasion, the best player in the world is only human. Nashville was very effective at bringing in support to shut down McDavid's speed and are the only team this season that has had any answer for him.
Nasville got on the board in the second period with a shorthanded goal by P.K Subban. A botched play in the offensive zone by Jujhar Khaira led to a 2 on 1 and Subban made no mistake burying the puck in the back of the net. The goal seemed to deflate the Oiler's and their effort level seemed to drop drastically. Nashville continued to pressure and scored a second goal just a minute and a half later. A two minute lapse was all Nashville needed for victory tonight. It's frustrating as a fan to see your team quit and that lack of effort for just a brief window cost the team the game tonight.
The Oiler's now sit at 3-3 and are starring down Washington and Pittsburgh this week before heading back to Nashville next Saturday for a rematch with the Predators. The Oiler's will need to regroup from this lose and rebound against some tough competition this week. Washington and Pittsburgh won't be as suffocating defensively and I expect to see two very entertaining games.