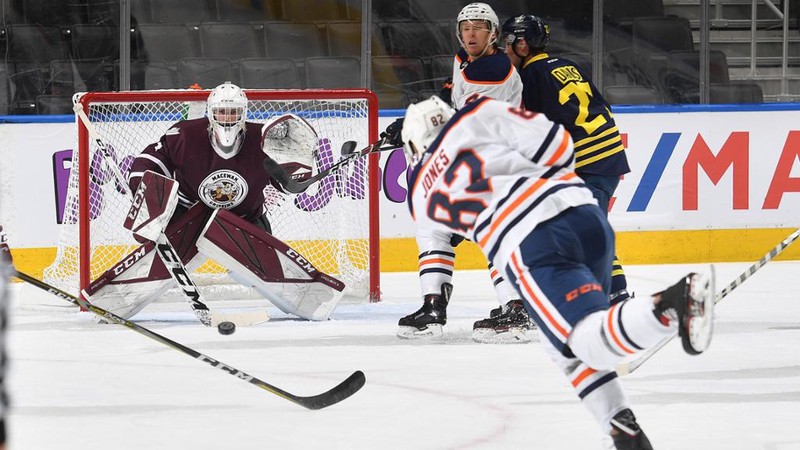 After a pretty rough result on Sunday, the Oiler's rookie bounced back tonight what an absolute beatdown of the MacEwan/NAIT All-Stars 9-1. The Oiler's dominated start to finish and the lone goal scored by MacEwan/NAIT was in the dying minutes of the game when the result was already sealed.
Last year the game between these two teams played out quite differently, MacEwan/NAIT defeated the Oiler's rookies on the back of some stellar goaltending. Todays game seemed to be the exact opposite in that category this time around. As exciting as it is to be watching hockey again, it a lot more fun when the game is competitive.
A few of the bigger name players sat out this contest for the Oiler's giving some other players an opportunity to showcase their talents. The game was so lopsided that it's hard to gauge if players were having good outings or simply outmatching the competition.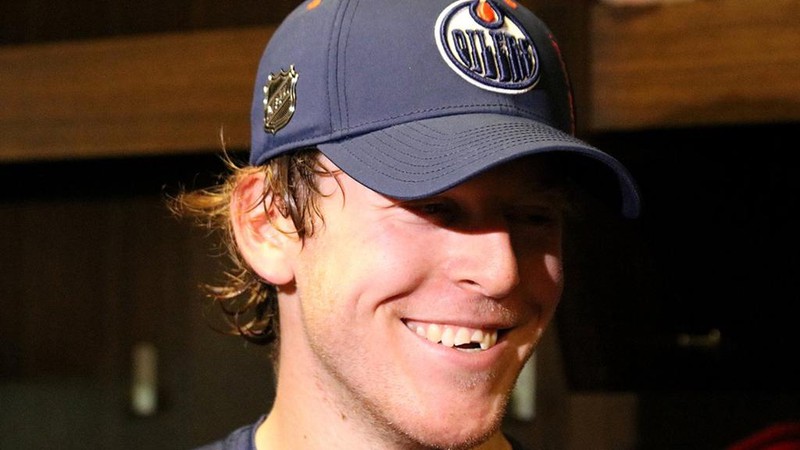 The two best Oiler's were likely Benson and Jones. Both players looked good on Sunday in the loss to the Flames and carried over their performances to todays game. Benson has been the talk of the rookie camp so far. This year is his first rookie camp he's been able to participate in after missing the past two due to injury issues. Benson appears to have elevated his game and should get an opportunity to see some NHL minutes this season, possibly even right out of camp. The roster is quite crowded on the main club heading into the season but if Benson can separate himself from the rest of the pack, which he has so far, the Oiler's will be forced to take a long hard look at giving him a slot on the roster. Things could change as competition stiffens over the next few weeks but right now everything is quite optimistic for Benson this year.
The Oiler's are back in action tomorrow night when they head to Red Deer to play the final game of their rookie camp against the Flames. I will be in attendance tomorrow and I'm looking forward to seeing all the players up close.