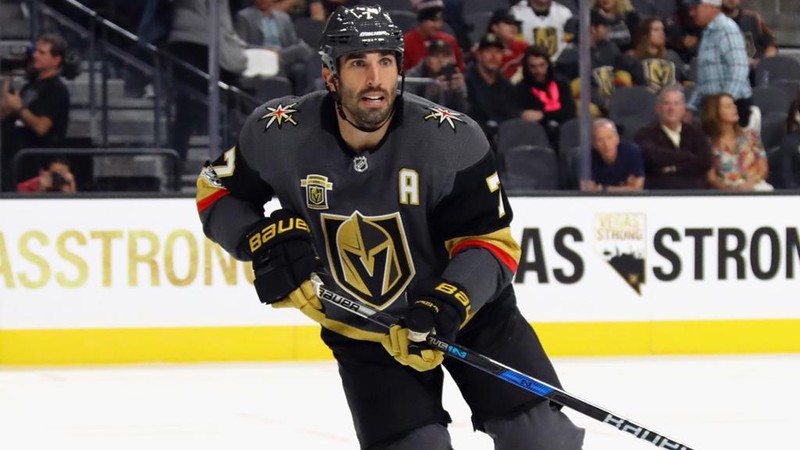 Oiler's have finalized their roster heading into the regular season this week by signing Alex Chiasson and Jason Garrison to contracts. Both players were in camp on PTO's and it appears that both impressed the coaching staff enough to earn roster spots. Neither player is likely to see significant ice time in Edmonton but should help to give the team a bit more depth.
Alex Chiasson played for the Stanley Cup champion Washington Capitals last season and brings a veteran presence from a winning club to Edmonton. He played 61 regular season and 16 playoff games for the Capitals last season. He's had middling success over the past five years with seasons ranging anywhere from 14-35 points. Chiasson is only 28 years old so he should have a lot of good hockey ahead of him. Right now I'd pencil Chiasson as one of the extra forwards in Edmonton, so he won't play most nights, but he does have a great opportunity to earn a firm spot in the bottom six as the season progresses. I would guess we will see more of Chiasson than Garrison in the line up this season.
Jason Garrison most likely has his best years of hockey well behind him. He's 33 years old and has only managed 21 points over his past three seasons. Edmonton signed him to be a veteran presence to replace the injured Andrej Sekera. Garrison will be an important mentor for some of the younger players on the roster like Mat Benning, Evan Bouchard and Ethan Bear. I only see Garrison getting playing time to replace injured players. Right now Andrej Sekera is likely out for the season and Kris Russell has opened the year on the injured reserve but could be back as soon as Saturday. I don't expect Garrison to me a major contributor on the ice but his presence off the ice will be very important.
The signing of both players will mean that either Ethan Bear or Evan Bouchard will end up getting sent down once Kris Russell is healthy. Right now those two players are fighting over one spot on the roster even though I think both players are better than the man who sits above them on the depth chart. Since both players are young the Oiler's want them playing hockey and it doesn't benefit anyone to have either player watching games from the press box. My guess is that Ethan Bear will be the odd man out to start the season since the Oiler's can't send Bouchard to their AHL team but instead have to return him to his CHL team if he gets cut. The big downside to sending down Bouchard is that you can't call him back up once you do. One of the weird rules of hockey that separates professional and amateur leagues.
So in short, Oiler's signed two depth players that hope to find a way to contribute to the club this season, even if that can't be on the ice.