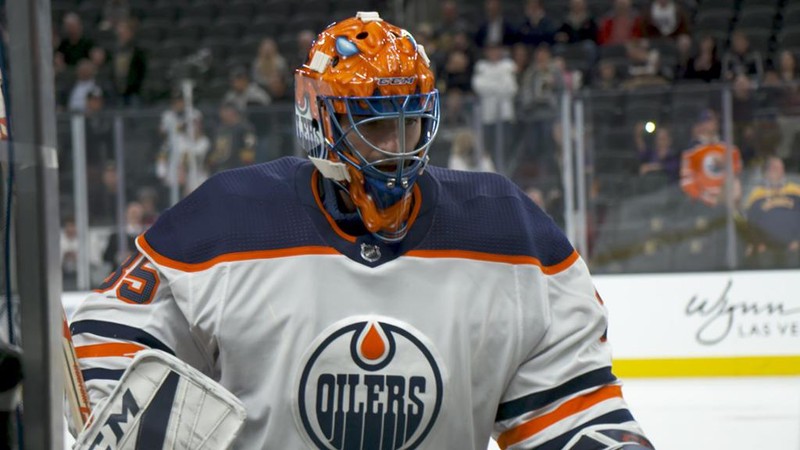 In a pretty pathetic move this morning, the Edmonton Oiler's waive goaltender Al Montoya and announced that he would not be joining them as their third goaltender for their upcoming trip to Europe for the season opener in Sweden.
I don't have any issue with the Oiler's waiving Montoya. They never planned on him being the backup this season and he was destined to end up being waived and sent down to the AHL. I do have issue with the organization jumping over Montoya and pulling up Shane Starrett from the AHL to join the club overseas. Unless some more information surfaces on the topic, this was a bogus move by the Oiler's.
Montoya has been a real trooper for the Oiler's and been a constant professional despite his standing on the depth chart this season. Before last night, Montoya was clearly the second best goalie in training camp and Koskinen finally put together a decent showing last night which resulted in Montoya being waived 12 hours later. I guess all the eggs are in the Koskinen basket now and it's becoming pretty clear that the Oiler's are going to deploy their players based on contract over merit.
This is a situation that was handled very poorly by the Oiler's and I just pray there is more to this move than simply snubbing Montoya and giving him a swift kick in the back while he's down.