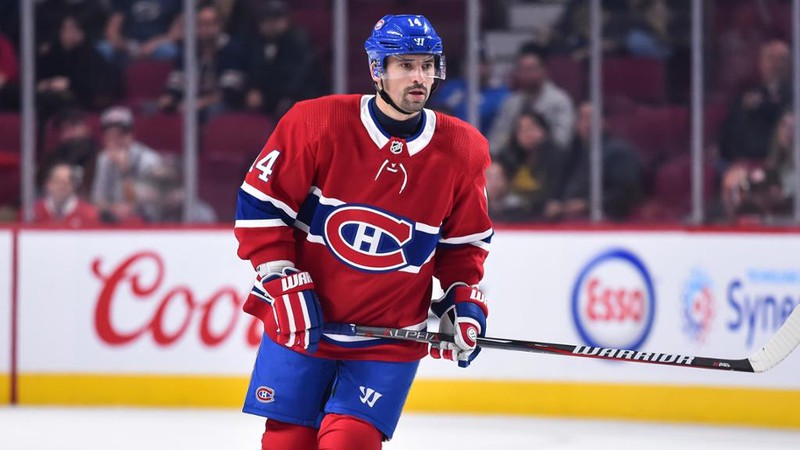 Well that was some news out of left field. Tomas Plekanec was placed on unconditional waivers for the purpose of terminating his contract so he could retire. Plekanec has spent most of this season out of the Montreal Canadiens lineup with a back injury. He only played three games this season and the whole retirement feels a little bit sad to me.
Montreal GM Marc Bergevin made comments that made me think Montreal was trying to push out Plekanec in favor of younger players and it makes me wonder what role that played in Plekanec's decision to retire. I feel like it's a bit of a dirty move by the organization if that's the case. Gets Montreal out of Plekanec's contract and solves any issue of them having to deal with Plekanec. Not sure if Montreal is on the hook for the rest of his contract or if his contract will count against the salary cap this season.
Plekanec was a Canadien for the majority of his career, except for the time they trade him to their arch rival, the Toronto Maple Leafs, last season. So they traded him away, he comes back and then Montreal finds another way to force him out.
I feel for Plekanec out of all this. He still wants to play hockey and says he will explore options back home in the Czech Republic. The Canadiens were Plekanec's team, besides his little stint in Toronto last season, Plekanec played his entire NHL career in Montreal. I hate to see him get pushed out and forced to retire. His play was on the decline the past few years but this doesn't feel like Plekanec going out on his own terms.
I really hope Plekanec finds a team to play for back in the Czech Republic. I think it would be nice for him to be back home and be a star in the Czech Republic for a while.