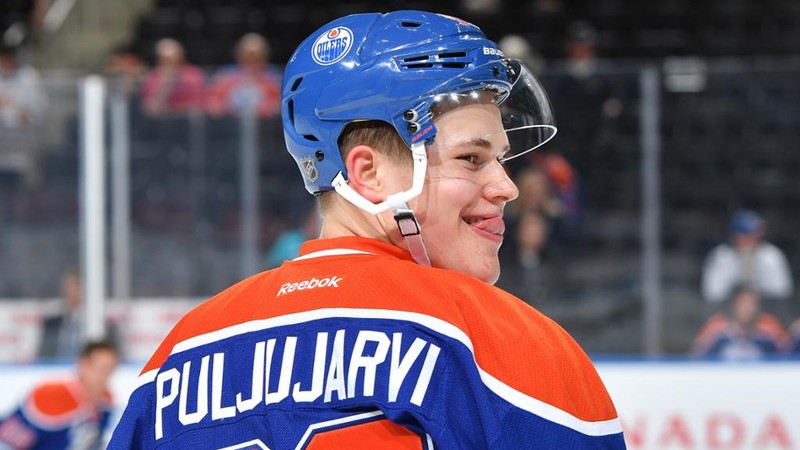 Every once in a while in life something happens, everyone knows it happened but the person/people responsible refuse to admit that it did. Right now there is one of those situations with the Edmonton Oiler's and winger Jesse Puljujarvi.
Puljujarvi was a highly touted draft pick that fell into Edmonton's lap when he slipped from 3rd to 4th at the 2016 NHL entry draft. Oiler fans were ecstatic, Puljujarvi was the exact piece the Oilers needed to compliment Connor McDavid. Puljujrvi was big, strong power forward with exceptional scoring ability. Puljujarvi was all set to have the best gig in hockey, Connor McDavid's longtime wingman. That just never panned out.
Puljujarvi came into the league and struggled. The scoring wasn't there at the NHL level and soon he found himself down in the AHL. Puljujarvi was okay at the AHL level but didn't show any signs of being ready to come back to the NHL. So what did the Oilers do? Brought him back to the NHL. Since then Puljujarvi has struggled immensely at the NHL level and has shown no improvement in his game.
Puljujarvi has played 139 games in the NHL since entereing the league and amassed only 37 points. The other forwards drafted around Puljujarvi have all been significantly more productive than Puljujarvi. Auston Matthews has 185pts, Patrik Laine has 170pts, Pierre-Luc Dubois has 99pts, Matthew Tkachuk has 156pts and Clayton Keller has 105pts. Pretty crazy to see just how far behind his draft class Puljujarvi has ended up.
Any normal organization would have sent Puljujarvi back to the AHL a long time ago. It's been plain as day that Puljujarvi isn't good enough to play in the NHL. He's young and has a long career ahead of him, he also still needs a ton of development before succeeding in the NHL. But the Oilers have committed to him being in the NHL and refuse to admit that they have made egregious errors in his handling.
I had very high hopes that after Peter Chiarelli was fired as Oilers GM that we would finally see some corrections in the way Puljujarvi is being handled. Turns out no one is willing to admit guilt and the organization is blindly sticking to their path, to the detriment of both team and player.
The sad part to me right now is that the Bakersfield Condors, Edmonton's AHL affiliate, are on fire. Being in a winning atmosphere would be a huge boost for Puljujarvi. He would also get to play alongside the next wave of Oilers and could potentially build some long term chemistry with a few of his teammates down there. Puljujarvi would most likely end up playing beside Kailer Yamamoto, a player who most consider as Edmonton's top offensive prospect.
It's time to start looking towards next season for the Oiler's and making moves with that intention in mind. Puljujarvi can still be a part of that future but he's going to need a bit of help getting there. The first step on that journey is having the Oilers admit they've been wrong in how Puljujarvi's been handled.