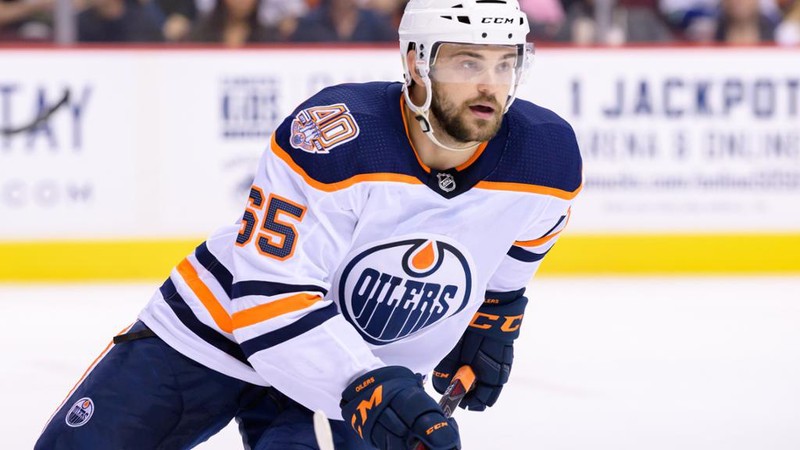 One Oilers prospect who is being left out of a lot of conversations this Summer has been Cooper Marody. Marody was dominant in the AHL last season in his rookie professional season. Marody went the college route so he has a few years on some of his comparables, he's 22 heading into the season and isn't quite as shiny as players like Tyler Benson and Kailer Yamamoto who generally garner more attention. Marody scored at a higher rate than both those players while also being able to play the Oilers most needed position, right wing.
The competition isn't very stiff on the right side of the Oilers forward group. There are only two players I'd consider locks for roster spots in the fall, Alex Chiasson and Zack Kassian. Both players had long stretches on the top line last season and also faired well further down the depth chart. Chiasson was a bit of a drag on the top line but did find more success when paired with just Draisaitl. I expect McDavid and Draisaitl to open the season on a line together so Chiasson probably isn't the best candidate for the job. Kassian is a classic fourth liner, he crashes, bangs, will drop the mitts and has a nice set of wheels. He is a former first round draft pick so there is a bit of underlying skill there as well. His speed is what landed him on the top line last season and heading into camp is probably most likely to secure that role out of training camp. Kassian doesn't seem like the ideal candidate for the job but may be the best option for the Oilers.
But what about Marody? He put up 64 points in 58 games in the AHL last year, that puts hi NHLe at 43 points. 43 points would slightly edge out Chiasson, 38 points, and well above Kassian, 26 points. NHLe doesn't always translate into success but is a good way to see what a player would be in an equivalent role in the NHL. Adding another 40 points to the Oilers forward group would be a huge boon and I'd even wager that Marody would outperform that number given a full season with McDavid.

In my opinion Marody's rookie season in Bakersfield should be enough for him to get an opportunity with the Oilers this year. He did get 6 games with the club last season but mostly played in the bottom half of the lineup and didn't have much success. Limited sample size but still the only NHL sample for Marody. Marody only saw an average of 6:54 of ice time in his 6 appearences, roughly a third of his usual in the AHL. Hard to impress when you never get on the ice. Training camp will be very important for Marody to show the new management group and coaching staff that he's the man for the job. Marody will be a very interesting storyline as we slowly get closer to the start of the NHL season.