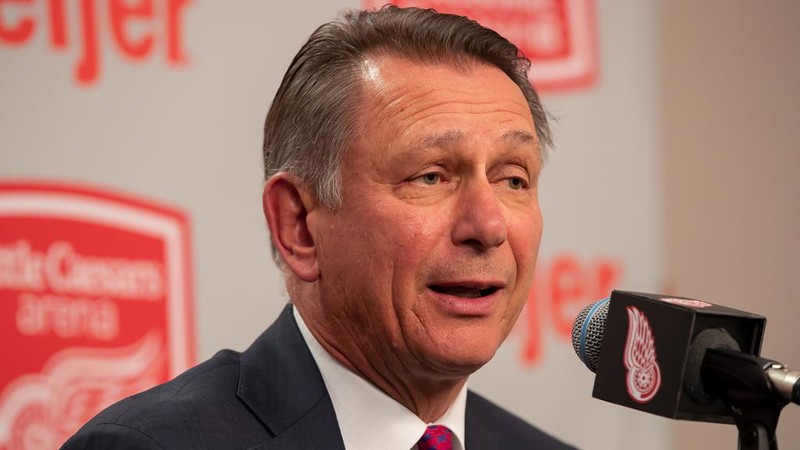 It looks like the Edmonton Oilers are about to announce the hiring of Ken Holland as their next General Manager. This hiring is raising a lot of eyebrows because its just another piece of evidence showing just how out of touch the Oilers franchise currently is.
Holland was one of the most successful GM's in the NHL's history, you'd think that would make him a good GM hire. Problem is that most of Holland's success came in an era without a salary cap. Holland has historically overpaid for players in order to win, that doesn't work in todays NHL. The current game is all about cap management and Holland moves from a cap disaster created by himself to a cap disaster created by someone else. There is no indication that Holland is capable of finding a solution to Edmonton's biggest problem.
This hiring might not be directly from Edmonton's Old Boys Club but it lands directly adjacent to. Holland has long time ties to Bob Nicholson, Oilers Entertainment Group's CEO, from their time with Hockey Canada. Once again we are hiring someone familiar instead of making the sweeping changes the club is desperate for. I have very little faith that we will see any of the Oilers Old Boys Club lose their jobs under Holland and wouldn't be surprised if we see more former associates and pals hired to help anchor the club to mediocrity.
I find it shocking that the Edmonton Oilers are so clueless and that their owner refuses to step in and try to correct the situation. I would love to see the fans stop buying tickets to games in protest of the poor management of the team, unfortunately Edmonton is hockey crazy and the city will always support its NHL team. Daryl Katz, owner of the Oilers, comes across as a man who only cares about making money and as long as the Oilers are making money for him, I don't expect to see any intervention from him. This is funny to me because even though Edmonton is hockey crazy, the team would make way more money if they had a successful hockey team. Just as a quick guess I'd say each playoff game brings in at least $5,000,000+ revenue for the franchise and that's not including all the extra merchandise that would be sold during a playoff run. $5,000,000 is a lot of money to your average person but I guess that's just a drop in the bucket for a guy like Katz.
Right now many media members in Edmonton are praising the forthcoming hiring, oblivious to the scene unfolding right before their eyes. Praising a man who's greatest weakness is the area most in need of help. Praising a hiring of a man who the game has passed by. Praising the addition of another body being added to the Old Boys Club.
Expect no changes from Edmonton anytime soon.