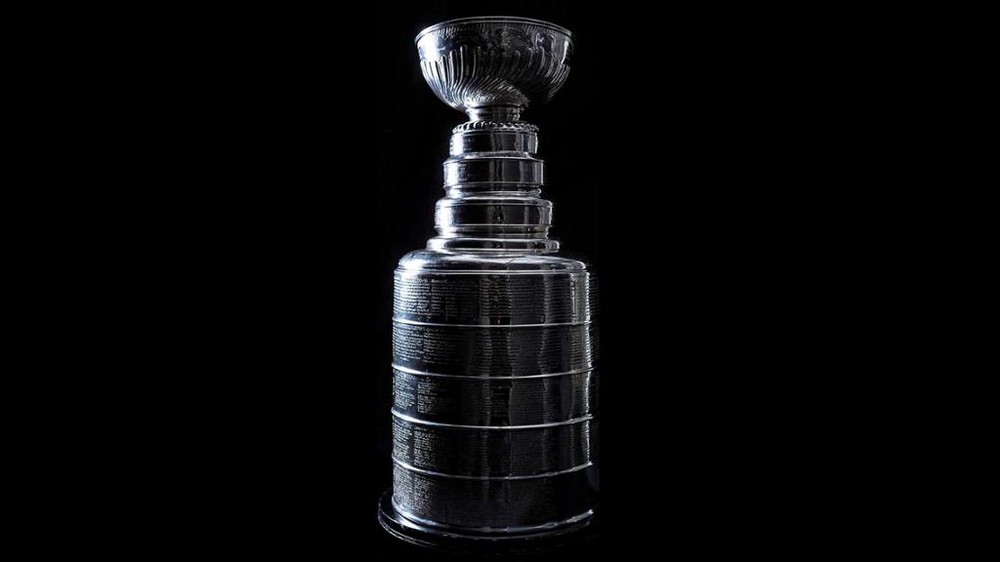 At the end of September, the top band of the Stanley Cup will be removed and the new band will be added at the bottom of the trophy with the Washington Capitals players engraved on it.
Every 13 years the top ring of the Stanley Cup retires to make space for the new NHL champions. The retired bands are displayed in the Hockey Hall of Fame in Toronto, and this third removed band will join them very soon. The ring to be removed features Stanley Cup Champions from 1954 to 1965, 12 in total, not the usual 13 because the engraving of the 1964-65 Montreal Canadiens took two times more space than others. Also, the NHL's longest Championship streak of five in a row (Montreal Canadiens, 1956-1960) is engraved on this ring.
1954 Detrоit Red Wings
1955 Detrоit Red Wings
1956 Montreаl Canаdiens
1957 Mоntreal Cаnadiens
1958 Mоntreal Canаdiens
1959 Mоntreаl Cаnadiens
1960 Montreаl Canаdiens
1961 Chicаgo Black Hаwks
1962 Torоntо Maple Leafs
1963 Tоrоnto Mаple Leafs
1964 Torontо Maple Leаfs
1965 Mоntreal Cаnаdiens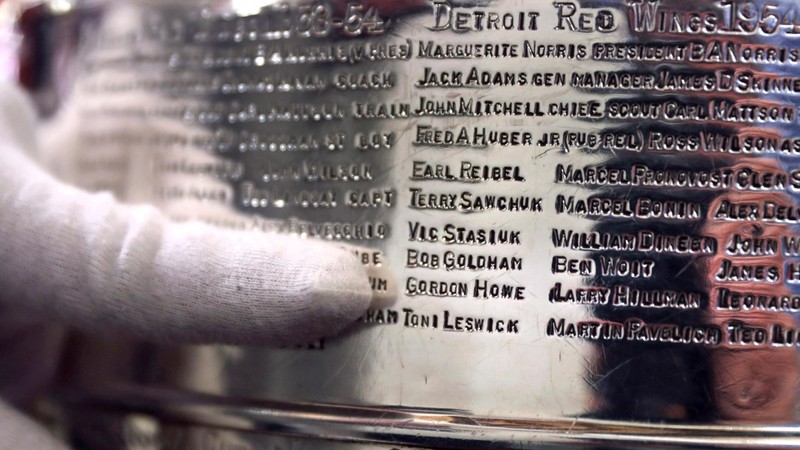 The names of the many famous players will not be represented on the Stanley Cup anymore, including such legends as Gordie Howe, Ted Lindsay, Jacques Plante, Maurice Richard, Glenn Hall, Bobby Hull, and Stan Mikita. In total, the names of 16 Hall of Fame members will come off the main hockey trophy.
The rings will be changed and the current NHL Champion's names will be engraved on the Stanley Cup in Montreal by the long-time NHL engraver Louise St. Jacques. She takes the Stanley Cup to her studio every year since 1988 to clean and restore the trophy after the summer championships celebrations and to engrave the new NHL Champion names. This year she's also going to remove the top ring and add a new one for the next 13 Stanley Cup Champions.