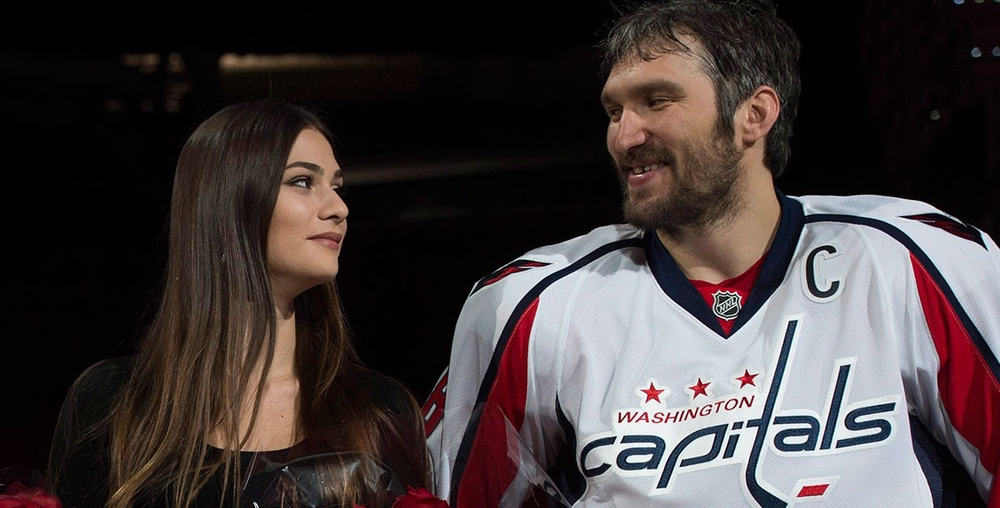 A very exciting summer continues for Washington Capitals captain Alex Ovechkin. On Saturday Ovi became a father, his son was named Sergey Alexandrovich Ovechkin (the middle name is a patronymic which is obligatory in Russia).
Alex and Nastya Ovechkin named their first child after Alex's older brother Sergey, who died in a traffic accident at 25 when Ovi was only 10 years old. Sergey had a great impact on Alex's future hockey career, he took Ovi for the hockey school for the first time, motivated him and persuaded parents to allow Alex continue his hockey training (their parents thought hockey is a very traumatic kind of sport). In memory of the older brother Ovechkin has his name on the hockey gloves.
Ovechkin Jr. was born on 08.18.2018 which is fitting since No. 8 is a special number for the Ovechkin family. Alex wears the No. 8 on his hockey jersey, is nicknamed the "Great Eight," and also his mother Tatyana Ovechkina became the two-time Olympic Champion in basketball with the No. 8 on her jersey.
The USA Today noted that Sergey Ovechkin will be eligible for the NHL draft in 2036. His father Alex Ovechkin was drafted No. 1 overall in 2004 by Washington Capitals and became the second Russian player to be picked first overall (after Ilya Kovalchuk in 2001). In 13 NHL seasons with the Capitals Ovi scored 1122 (607+515) points in 1003 games, won the Stanley Cup, the Maurice Richard Trophy seven times, the Hart Trophy three times, the Ted Lindsay Award three times, the Calder Trophy, the Art Ross Trophy, and the Conn Smythe Trophy. Also, he won the Gagarin Cup (the main KHL trophy) with Dynamo Moscow in the 2012-13 lockout season and became the World Champion three times with team Russia.