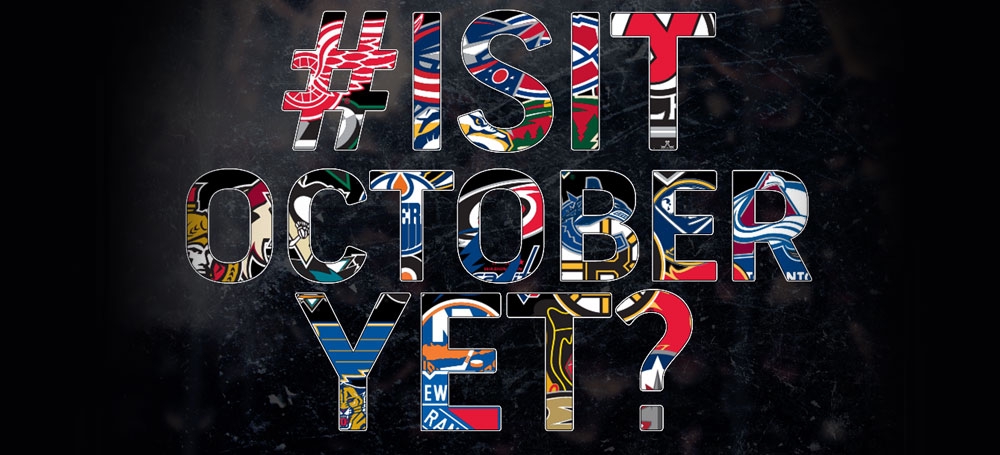 We all are missing hockey and waiting for October when the NHL regular season starts. Still one month left to the start of the official NHL pre-season camps, but players already are on the ice in different camps all around North America and some of them also plays in summer leagues. So we already can enjoy videos with the skilled and speedy NHL stars and start the countdown to the season-opener.
The last season's MVP Connor McDavid improves his game at the Power Edge Pro Camp in Toronto. How great this combination of speed and skill is!
McDavid isn't the only NHL star at the PEP Camp, the Detroit Red Wings player Dylan Larkin also trains in Toronto.

P.K. Subban, the Nashville Predators defenseman and the NHL19 cover athlete had incredible skating sessions. Can you skate like P.K.?

Auston Matthews (Toronto Maple Leafs) and David Pastrnak (Boston Bruins), who are among the NHL's brightest young stars, had the shooting competition. These guys will be among the League's offensive leaders for years.

The Pittsburgh Penguins captain Sidney Crosby worked out together with Nathan MacKinnon (Colorado Avalanche) and Brad Marchand (Boston Bruins) at home in Nova Scotia. All three players hit 85 points last season and now improve their play for even better results next season.

The Calder Cup finalist Brock Boeser (Vancouver Canucks) gets on-ice practice this summer in Da Beauty League with the Team Bic and leads the league in points (22) and goals (10) in just 5 games played. And his goals are pretty nice.
The season becomes closer every day, just less than a month to the first preseason game. Wish a good luck to all these guys next season.
BONUS: Teuvo Teravainen (Carolina Hurricanes) shows his incredible hands.