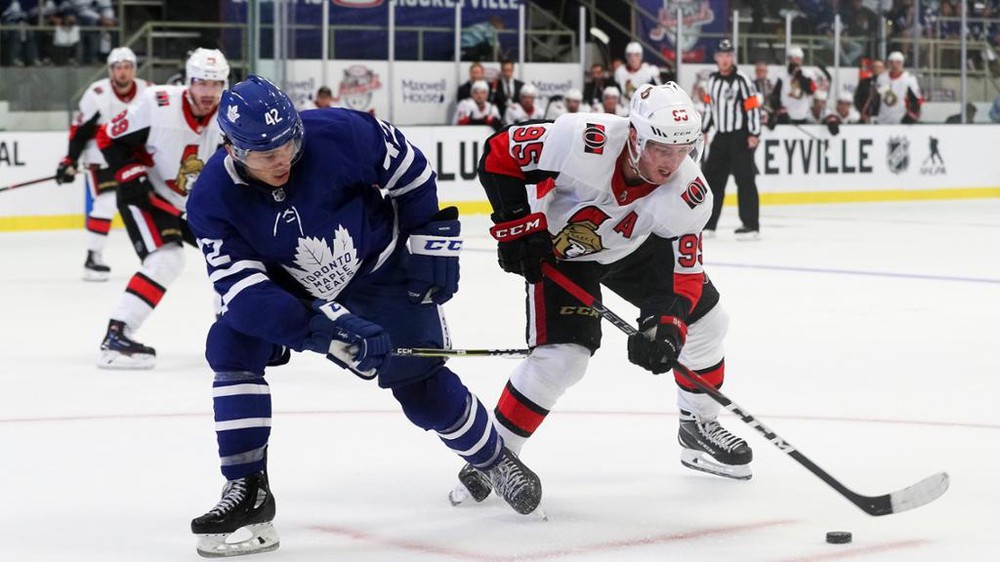 Lucan, Ontario hosted an NHL preseason game as a winner of the Hockeyville Canada, and the game was a very interesting one: Toronto Maple Leafs met Ottawa Senators. Both teams had big changes in offseason. Maple Leafs signed Toronto native John Tavares and fans are full of hopes the team can bring the first Stanley Cup since 1967 to Toronto. On the opposite side, the Ottawa Senators lost their captain Erik Karlsson, who was traded to the San Jose Sharks recently, what means the new era is coming to Ottawa. For sure, the Senators want to have a better season than the last (30th in the NHL), we'll see.
The game finished 4-1 Maple Leafs won over Senators. Tavares debuted for his hometown with 3 points (2+1), he played on the line with Mitchell Marner who had 3 points (1+2), too. Seems these two gained the on-ice chemistry and can make a lot this season. The experience in the person of Tavares was added to the young talents of Toronto, so a great season for Maple Leafs is very possible. And the fans' hopes for the Stanley Cup are expected. The more interesting it will be to watch Toronto in the regular season.
The Ottawa Senators has a hole in the roster after the trade of the main star Erik Karlsson. It's a tough moment for the whole Senators community, fans are frustrated and the team must move on and build a new collective without their long-time leader. The rebuilding team has a lot of work to do, the NHL regular season will be a test for them.
And a couple of words about the Kraft Hockeyville. This year Lucan, Ontario is the winner, they received $250,000 to upgrade the arena and the right to host the preseason game between Maple Leafs and Senators. The Hockeyville is a huge hockey holiday for the community, locals were so excited to see the NHL hockey in their hometown. Welcome signs were everywhere, and a huge crowd cheered the teams when they arrived. There are a lot of Maple Leafs fans in the town, and it was also a nice sign on the front of the Holy Trinity Anglican Church.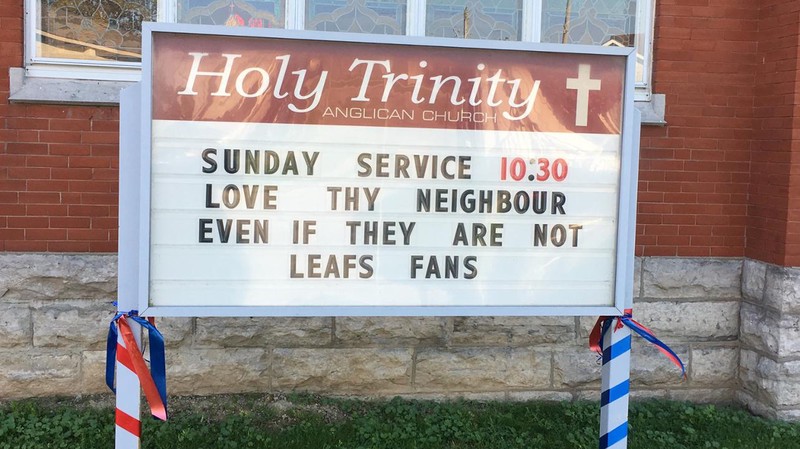 The Stanley Cup visited Lucan during the Kraft Hockeyville Canada, too.
By the way, Lucan already hosted an NHL team in 1952 when the Montreal Canadiens played against the local Lucan Irish Six.