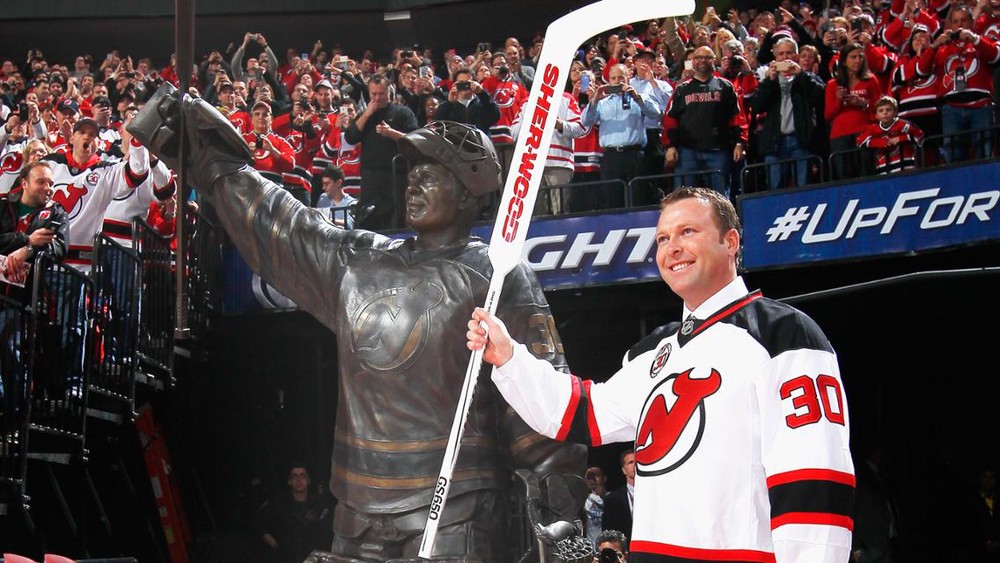 Martin Brodeur, the New Jersey Devils iconic goalie, returns home to New Jersey after four years with the St.Louis Blues, including the past three as the assistant general manager of the Blues. On Tuesday he was hired as the executive vice president of business development of the New Jersey Devils.
Brodeur, the winningest goaltender in the NHL history (691 regular season wins) will work across all departments to identify, capitalize on and develop business opportunities for the Devils. One of the 100 Greatest NHL Players played 21 NHL seasons for the Devils, won the Stanley Cup three times, the William M. Jennings Trophy five times, the Vezina Trophy four times, and the Calder Trophy in the rookie season. Also, Martin is a two-times Olympic Champion and a World Cup winner with the team Canada. He holds the NHL records for wins (691), games played among goalies (1266) and shutouts (125). Last seven games in the NHL career Brodeur played with the Blues in 2014-15 and stayed in St.Louis first as a Special Assistant to GM, and then as an Assistant General Manager. This November Brodeur will be inducted into the Hockey Hall of Fame at the special ceremony.
When his contract with the Blues was done, Brodeur didn't hesitate to choose to return home and taking an opportunity to do something in New Jersey. Now he's excited to come back home where he spent almost the whole career, where his friends are and where his children were born and grew up. Also, because of changing his professional sphere, Martin will have more time to spend with family and his youngest son, 8-year-old Max.
Welcome home, Marty, and good luck!