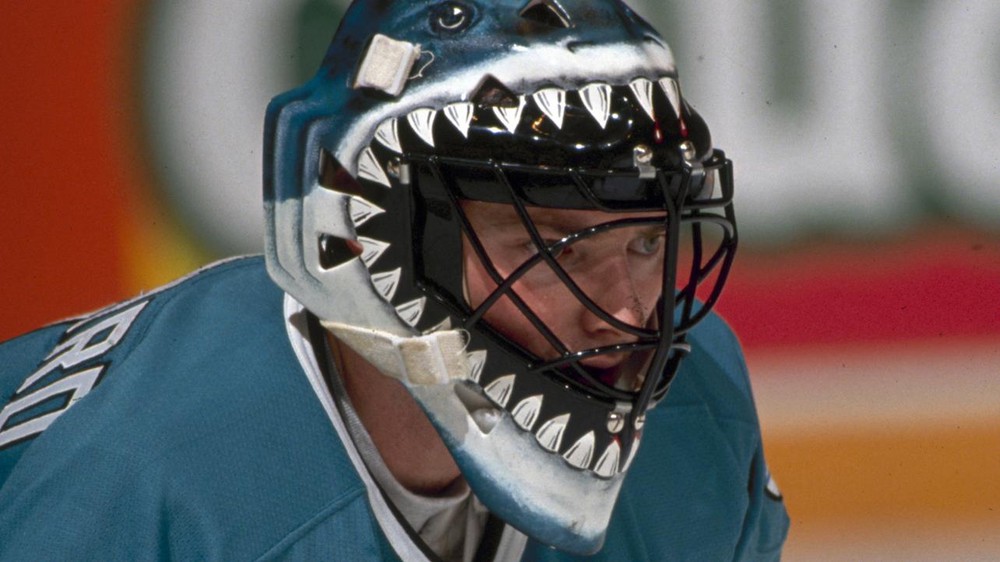 The new NHL season is just around a corner, the first preseason game will be played on Saturday in China (Boston Bruins vs. Calgary Flames), and all the players are preparing for the season. Goalies isn't an exclusion, these guys has a part of the gear they can customize, a mask, and they love to make a unusual mask for every new season and different events. Let's see what masterpieces will appear at the NHL arenas very soon.
Andrei Vasilevskiy (Tampa Bay Lightning) made a colour-changing mask again. Last season his old mask of the same feature was voted by fans as the best goalie mask in the League. The paint changes colour in cold temperatures, so we can see a design.
Another Lightning goalie, Louis Domingue, has a new mask with the two Lightning legends, Martin St. Louis and Vincent Lecavalier. It designed by David Gunnarson and made with the G.L.O.W technology.
David Gunnarson also made the first Colorado Avalnche mask for Philipp Grubauer, it looks wonderful.

The new mask of Anton Forsberg (Chicago Blackhawks) is a tribute to the famous Swedish DJ Avicii, who passed away this spring.
The forthcoming season is a very special one for the Anaheim Ducks because it's their 25th anniversary season. The organization prepared the special retro alternate jerseys to celebrate this date, and the Duck's goalies John Gibson and Ryan Miller prepared special masks, too.
The Ryan Miller's mask is more special, it's similar to Drake DuCaine's mask from Mighty Ducks cartoons and made by Bishop Designs.
Peter Mrazek (Carolina Hurricanes) made his new mask in style of the 3rd uniform of the Carolina, presented earlier this summer.
The snake-skin mask of the "Jake the Snake" Jake Allen (St.Louis Blues).
And the new mask of King Henrik (New York Rangers).