It's the second part of the article about the NHL European Games telling what events the League had in Europe after 1991. The first part about games in Europe in the Original Six Era and the Expansion Era you can find here.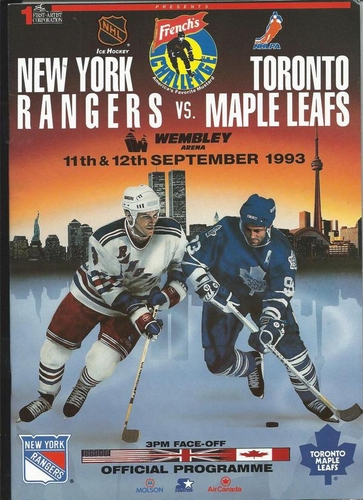 Two years after the previous European tour (1990) NHL crucially changed location and scheme of the tour in Europe and matches were held in England. It was NHL's exhibition games between Chicago Blackhawks and Montreal Canadiens in 1992 (Sept. 12-13), New York Rangers and Toronto Maple Leafs in 1993 (Sept. 11-12) played in London at Wembley Arena. In 1992 two-game series was tied and Chicago won in a decisive shootout, and in 1993 the New York Rangers won both games and took $50000 of the prize money. The games were played during the training camps, so most of the players took their trip to London, but not all the roster.

In 1994 NHL returned again to the games with a local teams and Winnipeg Jets (with Finnish Teemu Selanne and Teppo Numminen) played two games in Helsinki on September 9 and 11 against local Tappara Tampere and HIFK Helsinki. Also the third Finnish team Jokerit Helsinki (Selanne's boyhood club) was a participant of the tournament, but lost to HIFK and didn't got an opportunity to play against Jets in the final.

The last "separate" European tournament took place in Austria on September 15-18, 1998. Two NHL teams travelled there to open the 1998 pre-season, Tampa Bay Lightning played against VEU Feldkirch and Buffalo Sabres faced KAC Klagenfurt in Klagenfurt, NHL teams won both games with the Alpenliga last season leaders. Two days later Sabres met Lightning in Innsbruck and lost 1-5.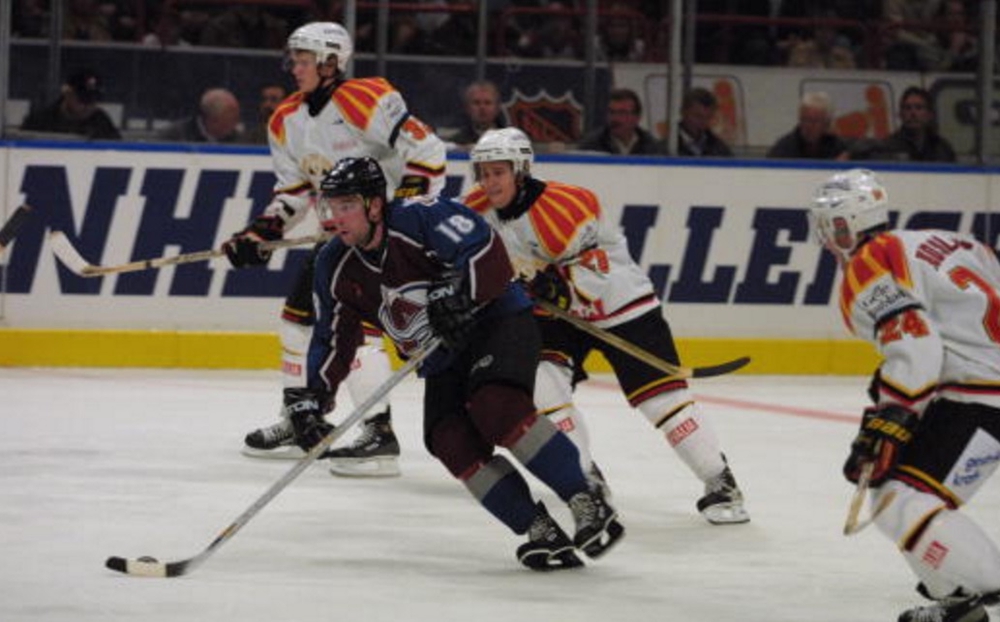 In 2000 the NHL Challenge was established by the League. NHL teams played exhibition games against local European teams served by the NHL referees and by the NHL rules, which has some little differences with the IIHF rules. In the inaugural 2000 NHL Challenge Vancouver Canucks played two games in Sweden against MoDo Ornskoldsvik and Djurgården Stockholm and won both. NHL visited Sweden for the 4th time already, games were played at the Globe Arena in Stockholm, and the Swedish rookie Daniel Sedin scored the game-winning goal in the final game between Canucks and Djurgården.
A year later, in 2001, only single games was played in Sweden between Colorado Avalanche and Brynäs Gävle and team from Colorado won. There were scheduled two more games against Djurgården and Jokerit Helsinki, but because of 9/11 attack the NHL and Avalanche decided to play just one game to make happy local fans and not to cancel the whole event.
The third and the last NHL Challenge in 2003 was the longest played (three games) since its establishment and played both in Sweden and Finland. Toronto Maple Leafs with the Swedish star Mats Sundin won all their games against Jokerit Helsinki, Djurgården Stockholm and Farjestad Karlstad.
Events of such type appeared again 4 years later, in 2007, with the new rules and name (NHL Premiere). There were 5 NHL Premiere tours until 2011, and each consisted of the two parts: first games against local teams (this part was named NHL Premiere Challenge) and then some NHL-only season-opening games (the NHL Premiere itself).
In 2007 Los Angeles Kings won both exhibition games against Austrian Red Bull Salzburg and Swedish Farjestad Karlstad in Austria, and then played two season-opening games with the Stanley Cup Champions Anaheim Ducks in London. Both Ducks and Kings won one game and made two soldouts at the Stanley Cup's ancestral homeland.
In 2008 quantity of the games increased: Tampa Bay Lightning, New York Rangers, Pittsburgh Penguins and Ottawa Senators played six exhibition games with Eisbären Berlin, SC Bern, Slovan Bratislava, Metallurg Magnitogorsk (Victoria Cup), Jokerit Helsinki, Frölunda Gothenburg and the NHL teams won all games. The regular season was opened by the 2-game series in the following pairs: New York Rangers - Tampa Bay Lightning (Prague, Czech Republic) and Ottawa Senators - Pittsburgh Penguins (Stockholm, Sweden). Rangers won the series 2-0 and the series of Penguins and Senators was tied. Schedule of the Bridgestone NHL Premiere 2008 was very tight - 10 games in total in 8 days.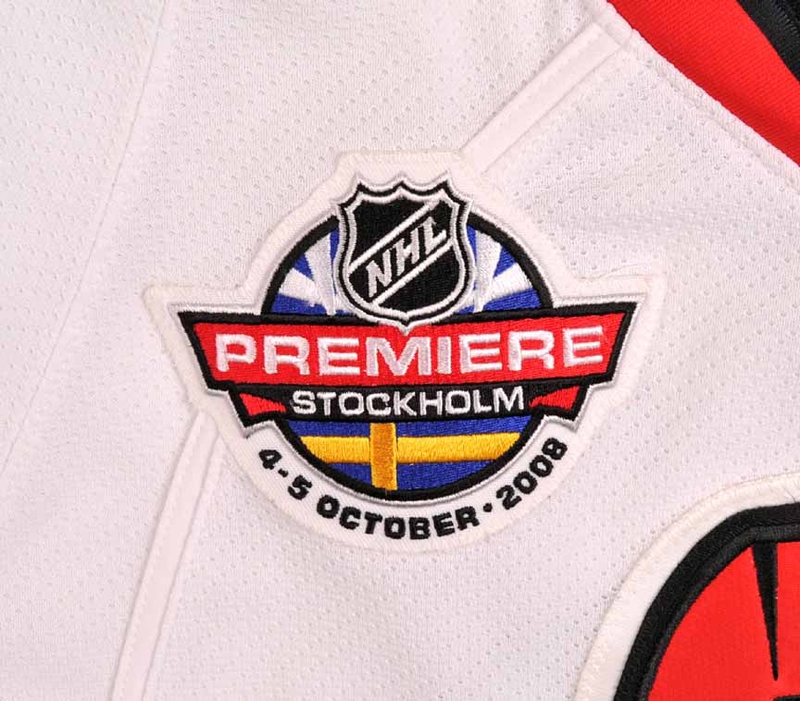 Participants of the 2009 NHL Premiere from the NHL were Florida Panthers, Chicago Blackhawks, Detroit Red Wings (the defending Stanley Cup Champions with eight Swedes in the roster) and St. Louis Blues which faced european Tappara Tampere, HC Davos, Linköpings HC, ZSC Lions, Jokerit Helsinki and Färjestad BK (Just Tappara and ZSC Lions won their games). As in previous years, the exhibition games were followed by the 2-game season-opening series of Chicago Blackhawks - Florida Panthers (Hartwall Arena, Helsinki) and Detroit Red Wings - St. Louis Blues (Globe Arena, Stockholm).

In 2010 already six NHL teams opened their regular seasons in Europe in the following pairs: Carolina Hurricanes - Minnesota Wild (Helsinki), Columbus Blue Jackets - San Jose Sharks (Stockholm) and Boston Bruins - Phoenix Coyotes (Prague). Just Carolina won both own games, in another two pairs series were tied. But before season-openers the NHL teams played some matches against Adler Mannheim, Belfast Giants Selects, SKA Saint Petersburg, Ilves Tampere, HC Liberec, Malmö Redhawks and Dinamo Riga in 7 different countries.

The number of the NHL participants of the last NHL Premiere in 2011 reduced again to four, and for the first time they opened regular seasons not in the 2-game series, but with two games against different teams each. So, there where four games: Anaheim Ducks - Buffalo Sabres, Los Angeles Kings - New York Rangers, Anaheim Ducks - New York Rangers and Buffalo Sabres - Los Angeles Kings played in Berlin, Helsinki and Stockholm. Before that these teams also played exhibition games against HC Sparta Prague, Frölunda Gothenburg, Slovan Bratislava, EV Zug, Jokerit Helsinki, Hamburg Freezers and Adler Mannheim.

And this year we will see the second edition of a brand-new NHL Global Series continuing a long tradition of the NHL games in Europe.