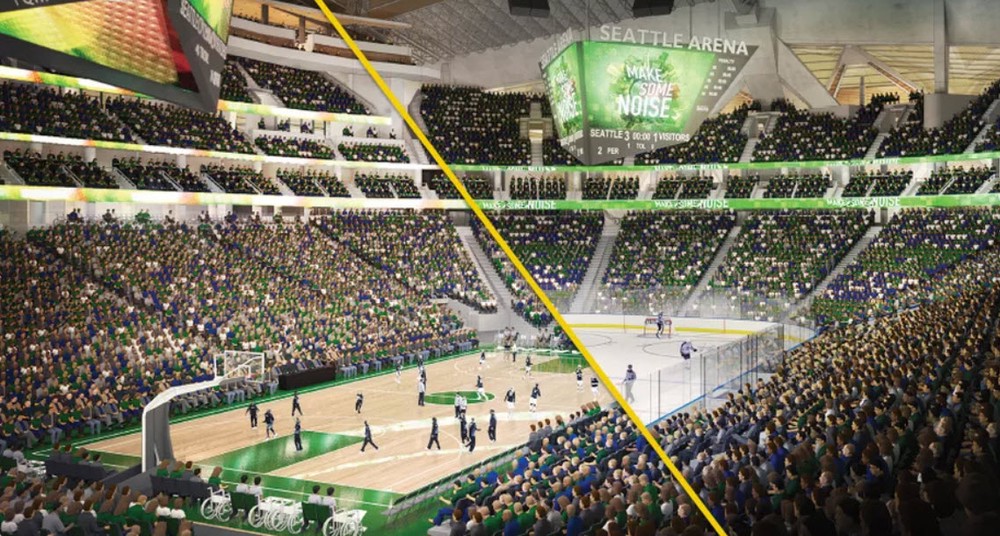 There were a lot of talks and rumours about what city will be the next NHL expansion site. Yesterday Seattle City Council approved the building of a new arena in the city to replace the existing KeyArena, and now it seems Seattle is the most possible city to join the NHL with a new franchise in the near future.
The old KeyArena to be demolished and they build a brand new one the same place. The initiative group for a team establishing wants to have the 2020-2021 inaugural NHL season, and NHL commissioner Gary Bettman says it's possible. But it'll depend on the new arena building process, and the 2021-2022 season looks more real.
With the new arena, Seattle can come back to the NBA along with joining the NHL. The NBA franchise Seattle SuperSonics based in this city in 1967-2008, then moved to Oklahoma and became the Oklahoma City Thunder. Also, in 1974 Seattle was granted NHL franchise, but it never came real. However, the name of the city of Seattle is engraved on the Stanley Cup. How it's possible? The Seattle Metropolitans which played in the PCHA won the Stanley Cup in 1917, the last year before the NHL was established. It was the first American team to do so.
The Seattle Metropolitans played their last game in 1924. The next time hockey came to Seattle was 1944 when the Seattle Totems started to play in the PCHL (later the WHL). Their last season of existence was the 1974-75 WHA season. At the moment there is another Seattle Totems, the junior team of the WSHL which was established in 2005 and plays their home games in a small town Mountlake Terrace.

The Seattle's application is under consideration by the NHL already. So we can think about a name and a logo of the future NHL franchise. The Seattle Times made an online tournament about how the team should be named. It's round 3 at the moment with the Metropolitans, Totems, Sockeyes and Steelheads to choose. The winner will be announced on October 8. As for me, it's a hard question about the name of the team, but I think it will not be the Totems because of the junior team with the same name.

Also, there are plenty of Seattle logo and jersey concepts, some designs are pretty nice.