We already talked about the NHL late-round gems, who is still active players. But in the League's history were many hockey stars picked deep in the draft.
I'll post two parts about retired players, here's the first one.
Dominik Hasek - 10th Round, 199th Overall by Chicago Blackhawks in 1983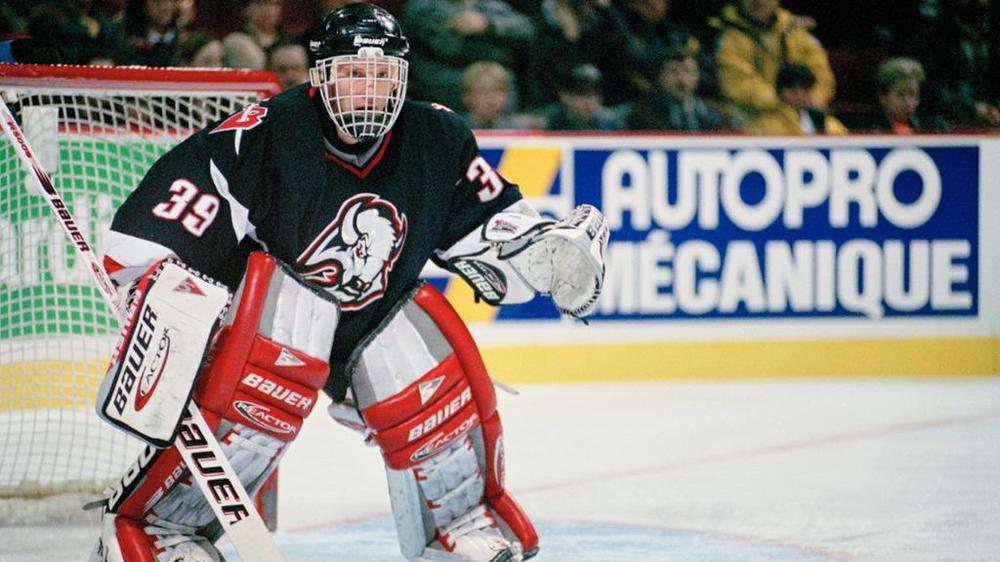 10th round brilliant stealing, Dominik Hasek was of the NHL's most successful goaltenders. He became famous playing for the Buffalo Sabres, also he was a player of Chicago Blackhawks, Detroit Red Wings and Ottawa Senators. Hasek made his NHL debut with Chicago Blackhawks eight years after being drafted, in 1990, and after two seasons in Chicago he was traded to the Buffalo Sabres and fully used his chance to become a number one goaltender after an injury to Grant Fuhr.
In 1994 he won his first Vezina Trophy (of six in total), and in 1997 made a "trophy hat-trick" - won the Vezina, the Hart Trophy and the Ted Lindsay Award (Lester B. Pearson Award). The next season he repeated this "hat-trick" and became the first goalie in NHL history to win the Hart twice. Hasek holds the highest career SV% (0.9223), the highest SV% in one season and most shots against per 60 minutes. Also he won the Jennings Trophy three times and became the Stanley Cup Champion twice (both with the Detroit Red Wings). Olympic Champion with the Czech Republic team (1998, Nagano). During his NHL career Hasek earned the nickname "The Dominator" for his excellent goaltending, his career totals are 2.20 GAA, .922 SV% and 81 SO. Member of the Hockey Hall of Fame (inducted in 2014), the Czech Ice Hockey Hall of Fame and the IIHF Hall of Fame, Buffalo Sabres retired his number.
Luc Robitaille - 9th Round, 171st Overall by Los Angeles Kings in 1984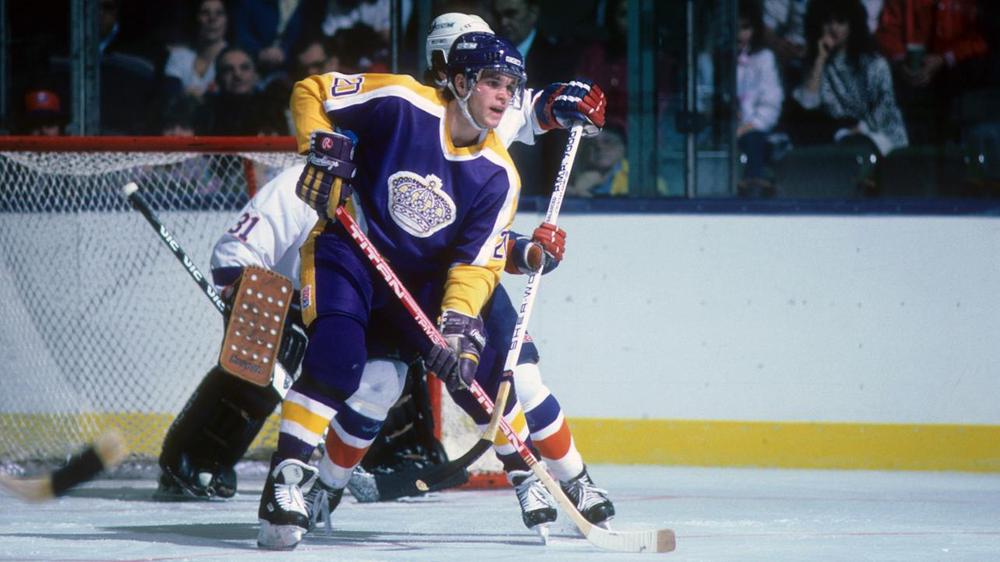 Drafted in 1984, Robitaille made his NHL debut two years later, in 1986, scored 84 points (45+39) in 79 games and became the only Los Angeles Kings player to win the Calder Trophy. He spent 14 NHL seasons with Kings and 5 more seasons for Pittsburgh Penguins, New York Rangers and Detroit Red Wings earning 1394 points (668+726) in 1431 games - he's the highest-scoring left winger in NHL history. Stanley Cup Champion with the Detroit Red Wings (2002) and World Champion with team Canada (1994), Luc Robitaille holds several Kings franchise records and many Kings playoff records, also the NHL records for goals by a left winger and points. He was inducted into the Hockey Hall of Fame in 2009 and named one of the "100 Greatest NHL Players" in 2017, Los Angeles Kings retired his number. At the moment he's the president of operations of the Kings.

Peter Bondra - 8th Round, 156th Overall by Washington Capitals in 1990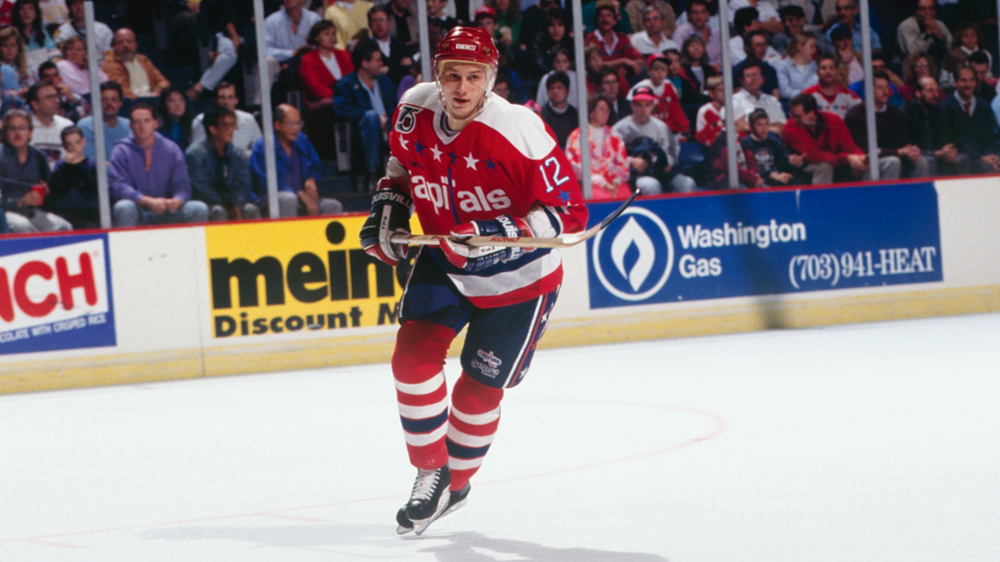 Ukranian-born Slovak forward Peter Bondra, drafted in 1990, played for TJ VSŽ Košice (Slovakia) before joining the Capitals. He became one of the more prolific goal-scorers in the NHL and an important player for Washington Capitals, where spent 14 years of his NHL career before being traded to Ottawa Senators in 2003-2004. Then Bondra played for Atlanta Thrashers and Chicago Blackhawks before finishing his career in 2007 at the age of 39 with 892 points (503+389) in 1081 games. He holds the Capitals franchise records for short-handed goals (32) and hat tricks (19). Peter Bondra won the Maurice Richard Trophy twice and became the World Champion with team Slovakia in 2002. He was inducted into the Hockey Hall of Fame in 2015.
Daniel Alfredsson - 6th Round, 133rd Overall by Ottawa Senators in 1994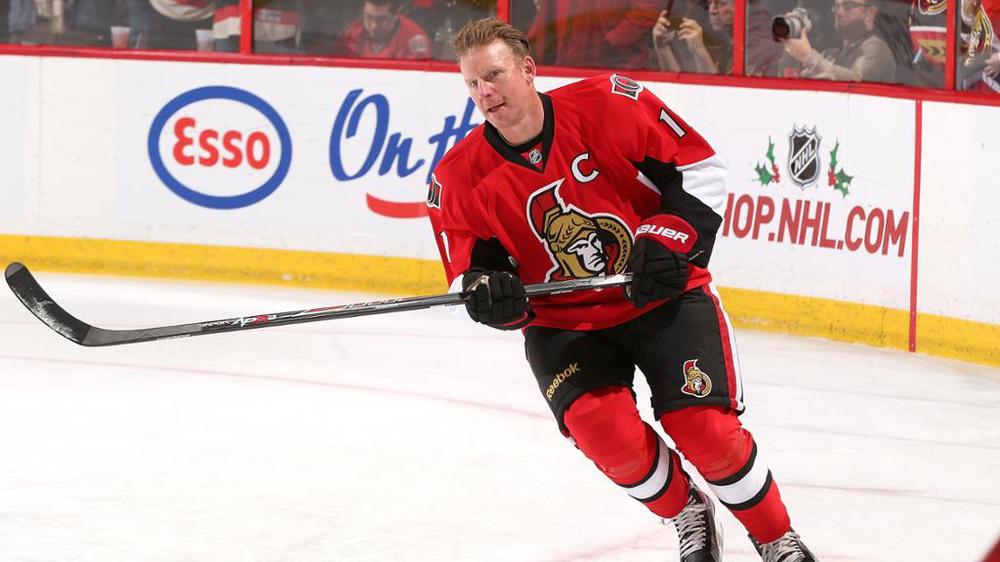 Daniel Alfredsson is an iconic player and the longtime captain of the Ottawa Senators where he played 17 NHL seasons, and despite of spending his last season in the Detroit Red Wings, Alfredsson signed a one-day contract with Senators to retire officially as their player. In his 18-year-long career Swede had 1157 points (444+713) in 1246 NHL games, set Senators franchise records for goals (426), assists (682) and points (1108), won the Calder Trophy, the King Clancy Award and the Mark Messier Leadership Award. On 29 December 2016 Ottawa Senators retired the jersey number of Daniel Alfredsson.
As the "Tre Kronor" player Alfredsson became an Olympic Champion in 2006 (Torino, Italy), won 2 silver and 2 bronze medals at the World Championships and was the Sweden national team captain at the World Championships in 2012. In 2017-2018 season he was inducted into the IIHF Hall of Fame.
Doug Gilmour - 7th Round, 134th Overall by St. Louis Blues in 1982
Canadian Doug Gilmour was eligible for the 1981 NHL Draft, but unselected he continue playing in minor leagues, and after a great season with the Cornwall Royals (OHL) he was picked by St. Louis Blues and debuted in the NHL in 1983. In his NHL career Gilmour played also for Calgary Flames, Toronto Maple Leafs, New Jersey Devils, Chicago Blackhawks, Buffalo Sabres and Montreal Canadiens, was the captain of the Maple Leafs and the Blackhawks and recorded 1414 points (450+964) in 1474 games. He became the Stanley Cup Champion in 1989 with the Calgary Flames and won the Frank J. Selke Trophy in 1993 (with the Toronto Maple Leafs). Doug Gilmour finished his career in 2003 and in 2011 was inducted into the Hockey Hall of Fame and the Ontario Sports Hall of Fame. His jersey number is retired by the Toronto Maple Leafs.

Theoren Fleury - 8th Round, 166th Overall by Calgary Flames in 1987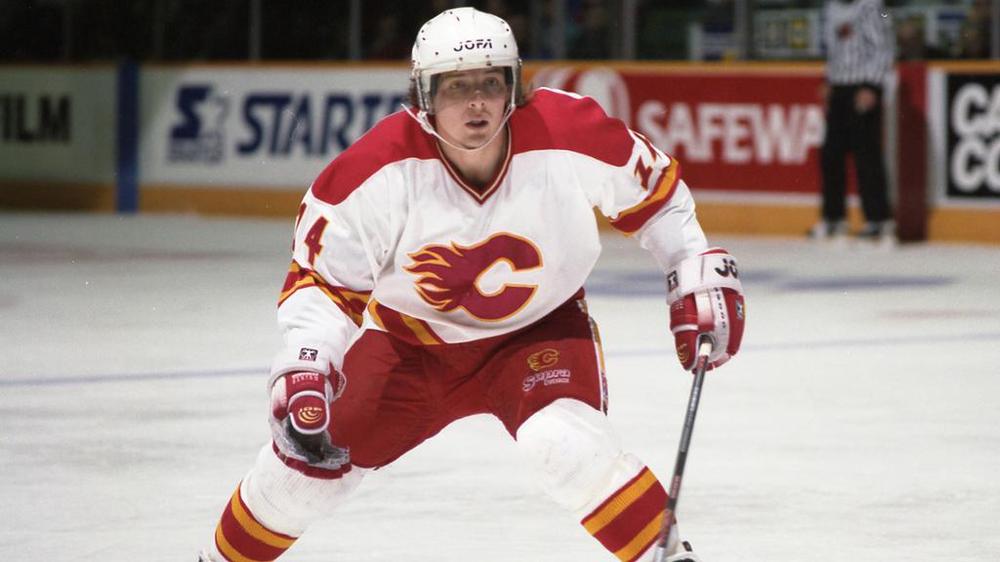 Theoren "Theo" Fleury was one of the smallest players of his generation (168 cm tall), and started his NHL career with the Flames in 1988, a year later after being drafted. He started 1988-1989 season in the Salt Lake Golden Eagles, leaded the IHL in scoring after 40 games and Flames called him to the main team. Fleury recorded 34 points in 36 games in his rookie season, and became better and better the following seasons. In 1989 he won the Stanley Cup with the Flames and was the team's captain in 1995-1997. After 11 seasons in Calgary he played in Colorado Avalanche, New York Rangers and Chicago Blackhawks and finished his NHL career in 2003 (but also tried to restart in with Flames in 2009, not successfully). In 1088 NHL games he scored 1088 points (455+633). Representing Canada Theo Fleury became an Olympic Champion in 2002 (Salt Lake City) and World Champion with the junior team (1988, USSR).
Throughout all his professional career Fleury battled alcohol and drug addictions (because of it he left the NHL in 2003), in 1995 he was diagnosed with Crohn's disease and established an annual charity golf tournament to raise money for the Crohn's and Colitis Foundation of Canada. Also Theo Fleury wrote his autobiography "Playing with Fire" with the help of Kirstie McLellan Day.