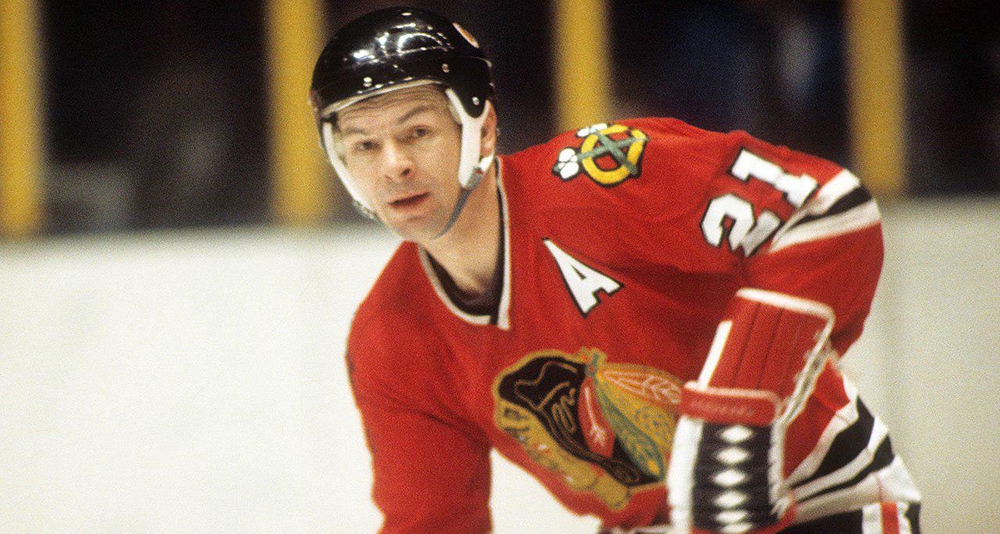 Yesterday, on August 7, the Chicago Blackhawks icon Stan Mikita died at the age of 78. Slovak-born Canadian legend regarded as the best centre of the 1960s, also he was named one of the 100 Greatest NHL Players.
Stanislav Mikita was born on May 20, 1940 in Sokolče, Slovak Republic, and his name was Stanislav Guoth. In 1948 his parents sent a 8-years-old boy from communist-controlled Czechoslovakia to Canada, where Stanislav was adopted by Anna and Joe Mikita, his aunt and uncle. He also took their surname.

Mikita grew up in St. Catharines, Ontario, and played for the local OHA-Jr. team St. Catharines Teepees. Already in his rookie season with the Teepees (1956-1957) Stan had 47 points in 52 games and he developed every next junior season before being promoted to the Chicago Black Hawks in 1958-59.
Two years later, in 1961, leading the league in scoring in Playoffs with six goals Mikita helped Black Hawks to win their first in 23 years Stanley Cup. Stan Mikita was an NHL star and centre of the "Scooter Line" with Ken Wharram, Ab McDonald and Doug Mohns. All his career long Mikita played for the Chicago Black Hawks, and in 22 NHL seasons he had 1467 points (541+926) in 1394 games. In the beginning of his career Stan was one of the most penalized players in the league, but then changed the style of play and became the one of the most gentlemanous players and even won the Lady Byng Trophy twice. Also he won the Hart Trophy twice, the Art Ross Trophy, the Lester Patrick Trophy, and became the only player in the NHL history to win the Lady Byng, the Hart and the Lester Patrick the same year, and did it two straight seasons.
Mikita was also a novator, he started to wear a helmet full time one of the first in the NHL, and also used a stick with a curved blade, as well as his teammate Bobby Hull. Their sticks gave an advantage in shooting, and in 1970 the blade curvature was limited by the league.
The NHL career of Stan Mikita was a long and bright one, he retired in 1980 being the Chicago Blackhawks franchise's record holder for the games played, points and assists. His number was retired by Blackhawks in 1980, and three years later, in 1983 he was inducted into the Hall of Fame and into the Slovak Hockey Hall of Fame in 2002.
An interesting fact that after retirement Mikita appeared in the film "Wayne's World" (in 1992). The fictional donut shop in this film was named after the hockey legend - 'Stan Mikita's Donuts'.
Stan Mikita will be always remembered by the Blackhawks fans and all the ice hockey community from all over the world.