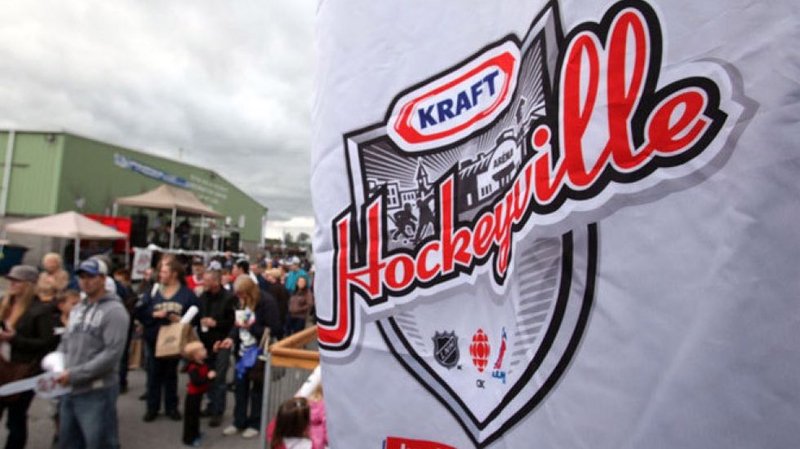 The full pre-season NHL schedule was released recently. There are games at the NHL home arenas, exhibition games in China and Europe, also games at the neutral arenas and another special event - the Kraft Hockeyville games.
Kraft Hockeyville is an annual competition for communities organized by the Kraft Foods, the NHL and the NHLPA. Local communities compete in their commitment to the ice hockey, the judging panel selects four finalists among all the communities who submitted to compete, and the winner is selected by a public vote. The winning community gets a cash prize to upgrade the local arena and the right to host an NHL pre-season game, another three finalists also get cash prizes to upgrade their arenas, but smaller.
This way things go in Canada, where the Hockeyville started. In 2015 the United States also joined the Hockeyville and as in Canada, they have 4 finalists, the winner gets a major cash prize and the right to host an NHL pre-season game, the second place receives a less cash prize, and the 3rd & 4th place each receive the minor cash prizes to upgrade their ice rinks.
This year the Kraft Hockeyville will be hosted by the Lucan community, Ontario. The game between the Ottawa Senators and Toronto Maple Leafs scheduled on September 18 at Lucan Community Memorial Centre. The Hockeyville USA winner is Clinton, N.Y., which host the pre-season game between the Buffalo Sabres and Columbus Blue Jackets on September 25 at Clinton Arena. Both games will be aired on TV.
Here's the video about the Lumby Community, which won the Hockeyville in 2016.
I think the Kraft Hockeyville idea is a great one, it gives an opportunity to develop local ice hockey and to host the NHL game to small communities all around North America. People get better facilities to play hockey, and local children get an opportunity to see their hockey heroes.